Interview: Dave Broom and Rogerio Igarashi Vaz
We talk to whisky expert Dave Broom and master mixologist Rogerio Igarashi Vaz about the finer points of the spirit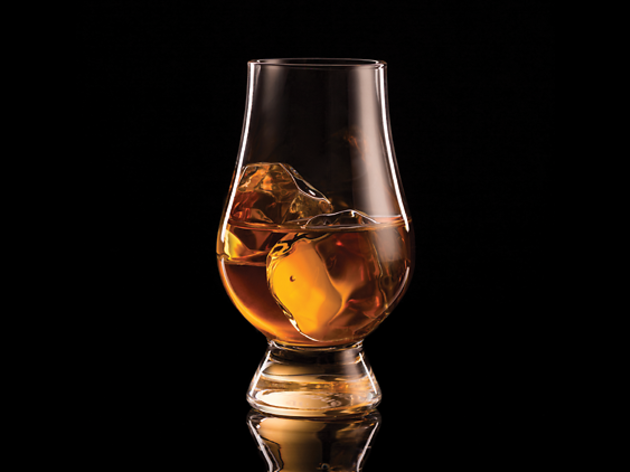 You know how your dram is made, what separates a single-malt from a blended, and the difference between a whisky and a whiskey (hint: the latter's mostly either Irish or American). But what defines a 'good' whisky? And what about those pesky age statements on bottles – how much do they actually matter?
Let experts Dave Broom and Rogerio Igarashi Vaz, who'll be in town for Whisky Live 2016, clue you in. The former has been writing about the spirit for decades, and will be hosting a comparative tasting of the Karuizawa 1965 Bourbon Cask and Karuizawa 1965 Sherry Cask. And the latter is the co-founder and chief bartender of Bar Tram and Bar Trench in Japan – he'll be mixing drinks and showcasing the latest cocktail trends. Take it away, guys.
What makes a good whisky?
Broom: One that exhibits balance, complexity and character. It should balance all of its elements (sweetness, dryness, fruitiness, and so on), have layers of flavour that excite you with every sip, and tell a story as it moves over your palate. A single-malt must be identifiable from a particular distillery, and a blend must be a variation on the house style.
Vaz: It's not about how long it's been aged. I've had amazing whiskies that were aged for only five years. It depends on how they were aged and the type of cask used. Ageing whisky is an art.
How can we best appreciate a whisky?
Broom: Use a tasting or white wine glass. When you take your first sniff, ask yourself what the aromas remind you of. Think in simple terms: light or heavy, sweet or dry. If it's fruity, what fruit; if it's spicy, what spice? Now taste. See how it feels on the tongue, notice how the flavours change. Add a drop of water. This reduces the alcohol burn and allows you to more easily assess aromas and flavours.
Vaz: My favourite way to drink it is neat with a few drops of water. By doing that, the whisky releases its character and profile. I've also been using more whiskies in my cocktails. It's a good starting point for those who have never tried whisky before. Whisky has more complexity than white spirits and can add many layers of flavours.
What are the misconceptions people have about whisky?
Broom: So many: it's a man's drink, it's an old man's drink, it's for after dinner, it should not be diluted, it should never be used in cocktails, malts are better than blends. All untrue. Whisky is for everyone. It's made to put a smile on your face. Drink it any time and in any way. If you try one whisky and don't like it, try another.
Vaz: Whisky is not only for old men – we see more young people enjoying it not only on its own, but in cocktails, too. We even see it in food: once I had fresh oyster with Islay whisky and it was phenomenal.
Read more
If you're like our colleague and only drink housepours and alcohol from NTUC, don't fret. She found out how to enjoy the finer things in life ahead of Whisky Live.
Read more