The best bars for Old Fashioned cocktails in Singapore
We discover three Singapore bars that mix up the best Old Fashioned cocktails in town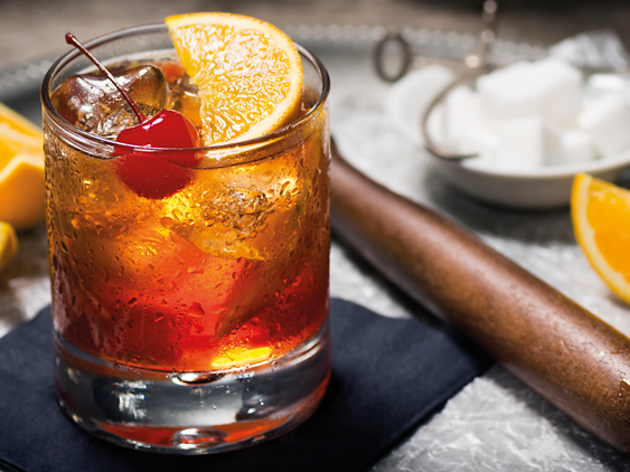 Few cocktails are classier than an Old Fashioned. Made by muddling sugar with bitters before whisky or brandy is added, this tipple is a symbol of luxury. It hit the big time in the 19th century and today there's a huge array of different takes on the cocktail across the world. And we've got plenty of options in Singapore too. These three cocktail bars knock up an Old Fashioned like it's going out of, well, fashion.
Bars and pubs, Cocktail bars
Beyond a neon sign that flickers 'Psychic', you'll find a bar that takes you back to the Prohibition days of the US. The local off-shoot of the New York cocktail institution makes its Old Fashioneds the traditional way (recipe below) with rye, sugar syrup and bitters 'cos you don't need to fix something that isn't broke.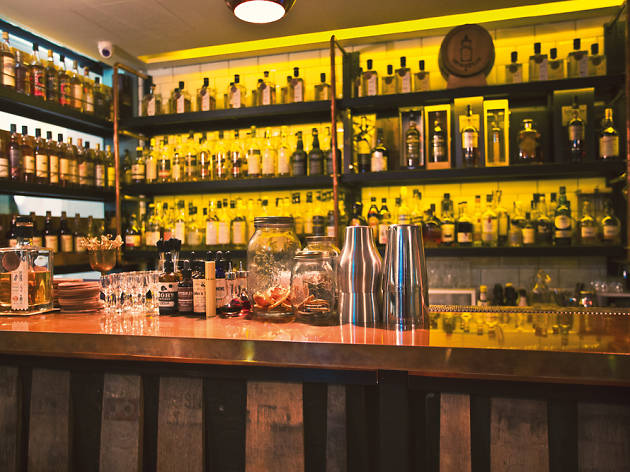 Serious whisky drinkers can get their fix at The Single Cask. The bar houses over 350 varieties of whiskies and other spirits, most of which are small-batch exports from independents. And while you're meant to enjoy these spirits neat, that doesn't mean The Single Cask doesn't do a top whisky-based cocktail. The Old Fashioned ($22) is sweetened with honey and spritzed with Cask Islay.
Proudly declaring itself the 'Home of the Old Fashioned', The Flagship pretty much guarantees the perfect Old Fashioned experience. Instead of bogging guests down with an impossible range, it offers only four types to choose from. We recommend kicking back and enjoying the Wine of the South ($22) which combines Michter's Small Batch Bourbon, black tea, dark sugar, mint and peach bitters.
Make it yourself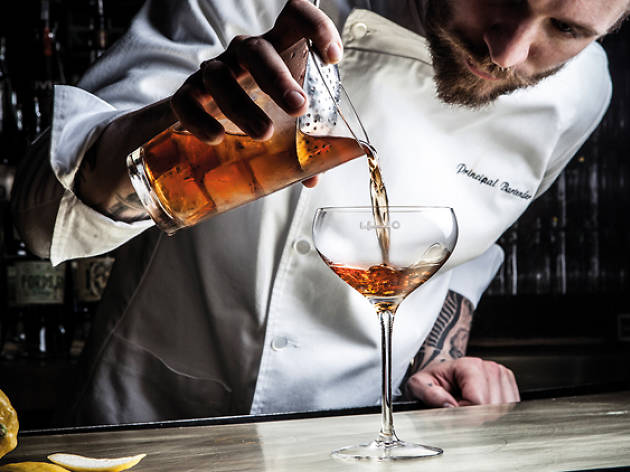 Photo: Employees Only Singapore
Steve Schneider, bartender and co-founder of Employees Only Singapore, teaches us how to make the perfect Old Fashioned.
Recipe
• 60ml American whiskey – Bulleit Rye or Rittenhouse Rye
• 8ml Demerara syrup (2:1 parts sugar to water)
• 3 dashes Angostura bitters
• 1 dash orange bitters
Step one: In a mixing glass, combine all ingredients. Add ice and stir.
Step two: Strain into an empty Old Fashioned glass. Add large ice cube.
Step three: Garnish with an orange wheel, brandied cherry and lemon zest. Drink and repeat.
Thirsty? Here are more bars to check out...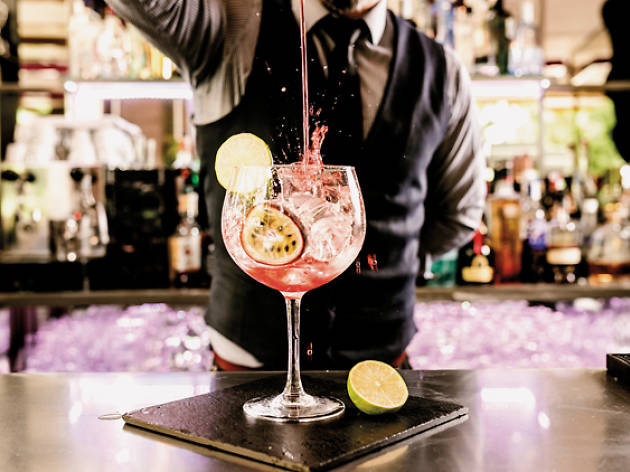 Whether you sip or quaff, these are the city's top watering holes for a boozy night out. We've got joints stocked with quality vino, speakeasies hidden behind unmarked doors, dens devoted to whisky, and much more in our roundup.
More to explore