Things to do at the Singapore Cocktail Festival Village
Get your drink on – here's all you need to know about this four-day boozy celebration
It's that time of year again where bars all around town shake things up for the Singapore Cocktail Festival. Make your way to the 5,000-square-metre Festival Village – entry is free, and all tipples are going at $12. It's easy to get overwhelmed so here's our guide on the best things to do at Singapore Cocktail Festival Village.
RECOMMENDED: Singapore Cocktail Festival: Crazy cocktails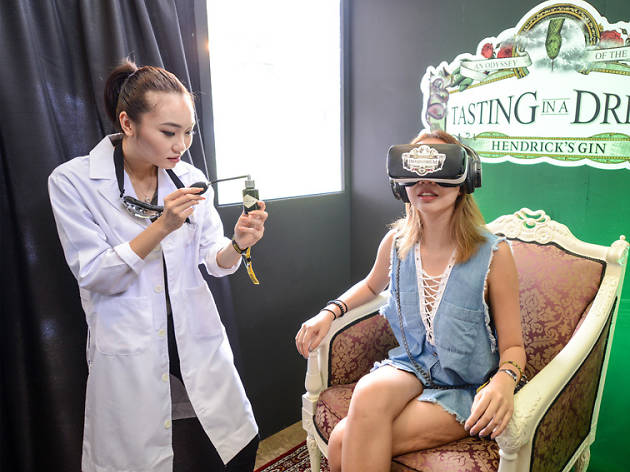 Drink up, in nine different 'experiential' cocktail rooms
Savour the range of cocktails on offer not just with your taste buds but with all your senses at the Festival Village's nine 'experiential' cocktail rooms.
Monkey Shoulder, Hendrick's Gin and Reyka Vodka come together in the room of Dreams where you can sample cocktails based on the theme. Additionally, slip on a Virtual Reality device with Hendrick's Gin's 'Tasting in a Dream', which will take you on a fantastical VR journey that taps into your sense of sight, sound and smell.
Drink imitates art in Kult's Room of Illusion – enter the gallery and you'll be posed mind-boggling questions about reality by the artworks on display. The room encourages guests to take a step back and examine the portraits while sipping on equally stunning art-inspired cocktails.
Then, head to the Artisanal Spirits Room for unique, handcrafted spirits such as Nusa Cana, the world's first tropical island white rum, and So'n Tinh, a selection of authentic Vietnamese spirits carefully hand-crafted in small batches from natural ingredients.
Other themed rooms include the Disco Fitness Room, where you can expect plenty of colourful leg warmers and disco balls, and the Cuts & Booze Room that comes with a vintage touch inspired by the barber shops and hair salons of yesteryears.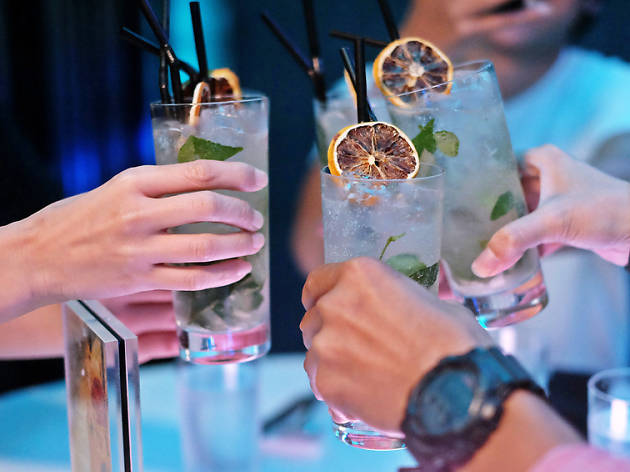 Singapore's Next Top Cocktail
Step aside, Singapore Sling – a new Singapore cocktail is soon to be crowned. Four bartenders duke it out in the Singapore's Next Top Cocktail room, preparing these four cocktails: Kopi Ol' Fashioned by Crackerjack, Shiok Collins by Mitzo Restaurant & Bar, Lion City Sour by 28 Hong Kong Street and Leo's Flip by Nutmeg and Clove.
Festival-goers have a say in which cocktail gets the title – head down to the four contenders' pop-up bars for a taste, and vote for the cocktail that you think best represents Singapore. All you have to do is upload an image of the drink on social media with the #SingaporesNextTopCocktail and respective bar's hashtags.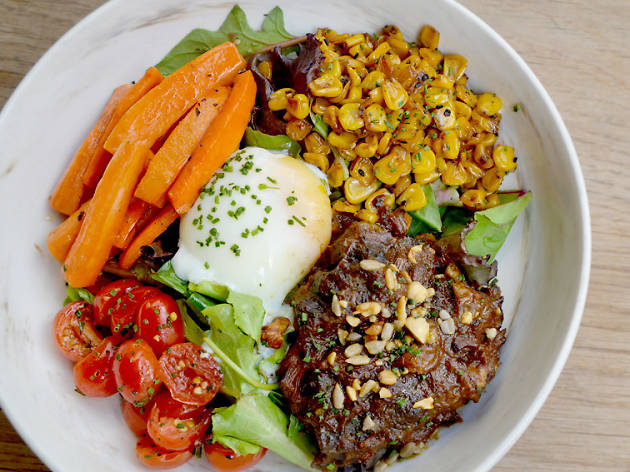 Food and family-friendly fun
Don't worry about drinking on an empty stomach. Head to the Food Street, where you can chow down on IZY Dining and Bar's popular Japanese nokke rolls and wagyu truffle don, comfort food from The Disgruntled Brasserie, and easy-to-eat Asian fusion from Ninja Cut (prices range from $10-$15).
You can even make this one an outing for the whole family. Little ones can join in the fun from noon-4pm on Saturday and Sunday (Mar 18 and 19), while parents indulge in some midday drinking, at the free-access play zone. The kids will be kept entertained all day with the bouncy castle and a ton of games and fun activities.
More to explore