Female dim sum masters
Although the service kitchen isn't the typical domain of the fairer sex, two female chefs have kneaded, furled and folded dough to the top of two Chinese restaurant kitchens in Singapore. Natasha Hong susses out the pair and their exquisite creations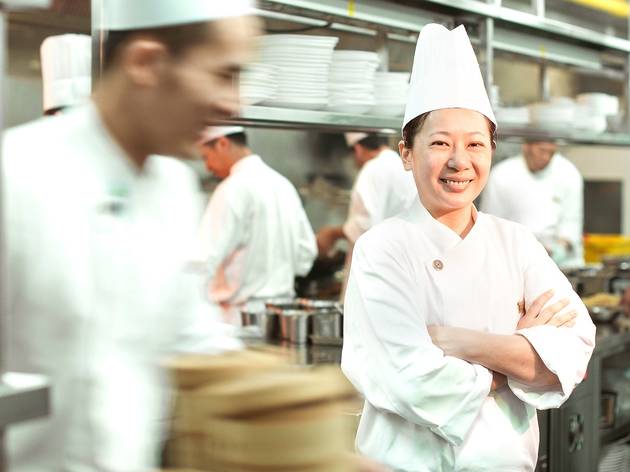 1/4
Chef Kerene Cheng, Shang Palace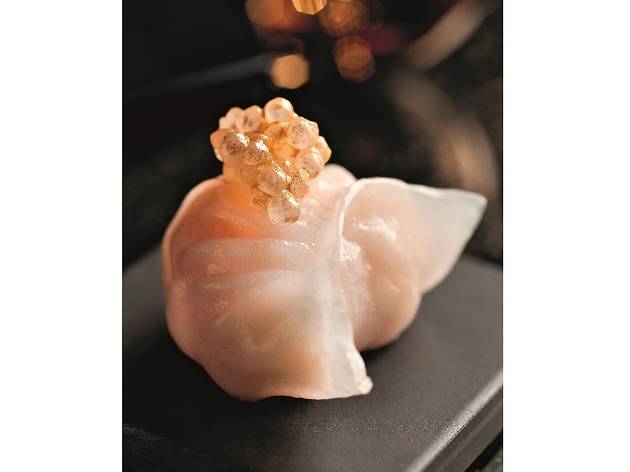 2/4
Steamed Gold Sago Ha Kao, Shang Palace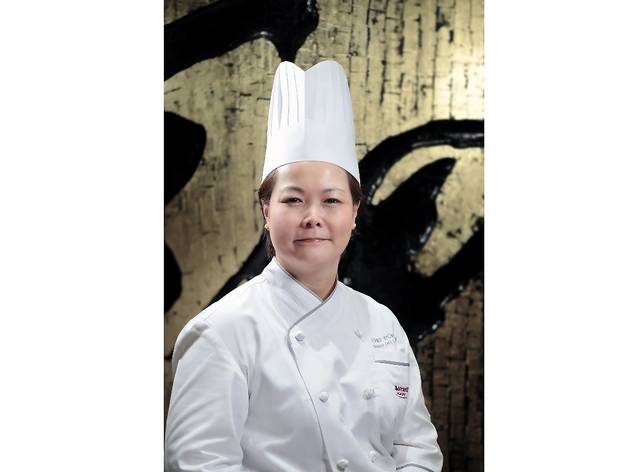 3/4
Chef Loh Kah Poh, Wan Hao Chinese Restaurant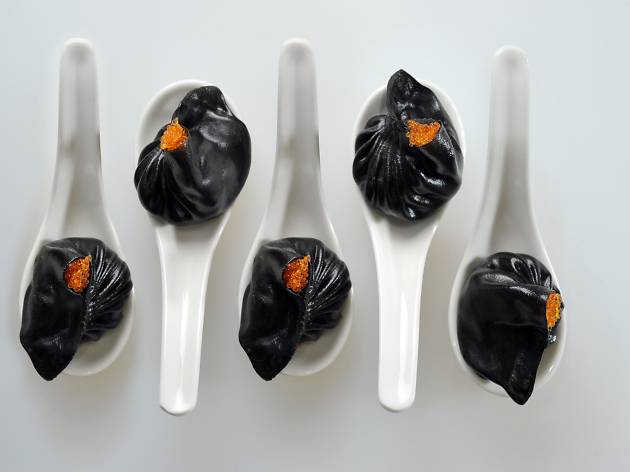 4/4
Steamed diced prawn and squid wrap in squid ink skin, Wan Hao Chinese Restaurant
Kerene Cheng
Background
The first female to lead Shang Palace's lauded dim sum section, the 43-year-old Singaporean heads a team of seven with her 15 years of experience clocked up in notable Chinese restaurants like Peach Blossoms at the Marina Mandarin Singapore.

Toughest skill mastered
The folding technique. 'I didn't attend culinary school and had to learn the skills from my dim sum master and seniors only after four years in the kitchen. I was very excited to be given the opportunity, and it took me half a year to get the basics of folding the eight to nine lines of a har kao (prawn) dumpling, and another year to refine that to 12 to 13 thin intricate lines of equal thickness.'

Prettiest dish
'I'm most proud of my har kao as they're thin, translucent and delicate on the outside, and juicy on the inside. It showcases my skills in dim sum making.' She tops her version with gilded orbs of sago.

Taste her cuisine
Try Chef Kerene Cheng's specialties, including crisp-fried fresh prawn roll with lychee and mayonnaise ($6/3 pieces) and steamed gold sago shrimp dumpling ($7/3 pieces), for lunch at Shang Palace.

Try Chef Cheng's dim sum creations at Shang Palace, Shangri-La Hotel Singapore.
Loh Kah Poh
Background
The Malaysian-born PR first came to Singapore at the age of 15 to work in the kitchens here. After 28 years picking up dim sum's tips and tricks in establishments like Fok Yuen Restaurant and the Fullerton Hotel, her reign at Wan Hao is marked by her infusion of other cuisines into dim sum tradition.

Toughest skill mastered
Rolling dim sum skin. 'It may appear to be a simple task of rolling and flattening it, but it takes constant practice and patience to master. I spent an entire year just mastering the skill – work too fast and you'll have uneven skin, too distracted and you'll get bad texture and consistency. No matter how tasty the filling may be, if wrapped in a poorly rolled skin, the dim sum's a wreck.'

Prettiest dish
'My newly created diced squid and shrimp dumpling wrapped in squid ink skin. It's thus far the best representation of my creations.'

Taste her cuisine
Chef Loh Kah Poh presents her five signature creations, including steamed whole abalone with pork and shrimp dumplings ($5.80/piece), chilli crab crispy bun ($3.50/ piece) and squid ink prawn and squid dumpling ($3.50/ piece) until 30 November.

Try Chef Loh's dim sum creations at Wan Hao Chinese Restaurant at the Singapore Marriott Hotel.