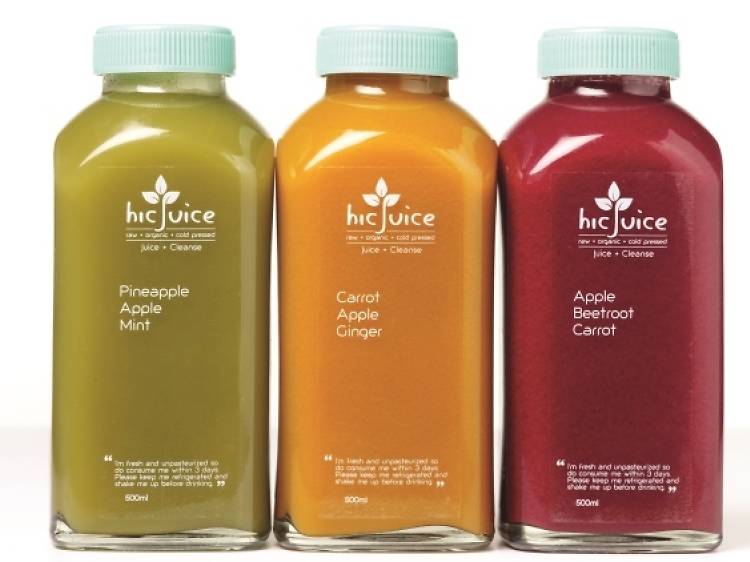 HIC Juice
Fancying itself the Uber of juices, HIC's invested in a stylish bread van to provide on-call juice deliveries to the CBD. The HIC&RUN service pulls up to selected CBD towers, including One Raffles Place, Asia Square and the Marina Bay Financial Centre, bearing colourful and good-for-you cold-pressed juices if you can't stray too far from the office.
To order, hit up the
website
, pick a bottle ($8/250ml to $15/500ml) from the daily menu, then sit tight from 10.30am to 2pm for your juice to be delivered. The fruit, veggie and nut mixes include creations like Sangria Smoothie with apple, mango, peach, spinach and ionised water, I am Groot with carrot, apple, ginger, and, if you're fighting a hangover, pure coconut water.
Delivery conditions
Free delivery within the CBD.
www.hicrun.com.sg