We are Singavore: three plates to try
Support locally grown produce with the We are Singavore movement. Wong Yoon Sann highlights three plates to try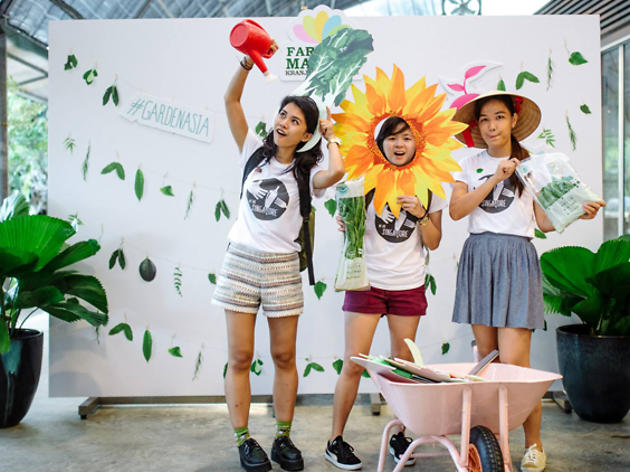 By

Time Out Singapore editors
|
Students from NTU are celebrating locally grown produce, and you're invited to do the same. The We are Singavore movement, which runs until early April, showcases the farmers, fishermen and artisans making good of Singapore's soil and water. The team of four – Nor'Huda binti Mohamed Abidin, Jamie Foo, Louise Jane Cher and Matthias Ho – believe that supporting the community and spreading awareness of our food sources are crucial, especially on our island of gastronomes.
This month, they're partnering several food and beverage establishments to incorporate homegrown ingredients into the latter's dishes. Wong Yoon Sann highlights three plates that will show off your Singavore stripes.
Find out more about We are Singavore here.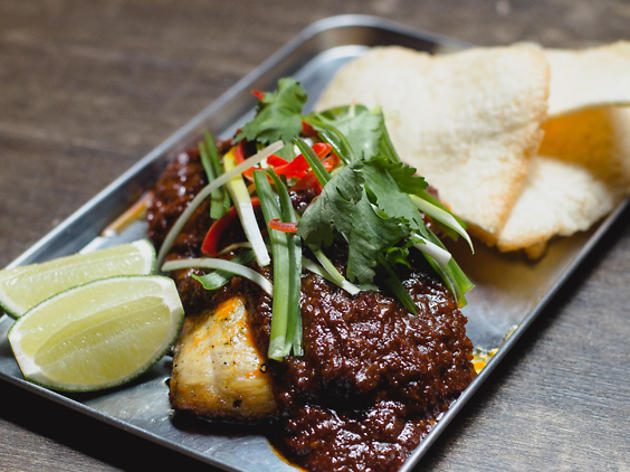 Chef Then Jun Kiong pan-sears barramundi fish ($22) and tops it barbecue-style with sambal belachan chilli, lime and prawn crackers. The fish is sourced from new local fish farm Kühlbarra.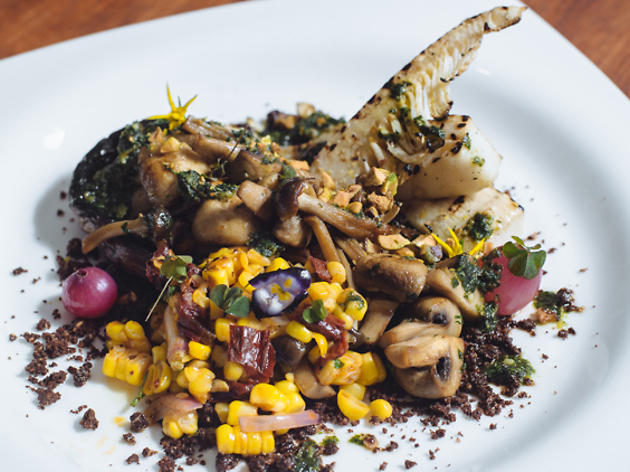 This medley of mushrooms ($14) on edible soil uses bamboo shoots and herbs from Plonk's own herb patch. Head chef Lennon Sim adds pistachio nuts to his dish to create a contrast in bite to the softness of the fungi.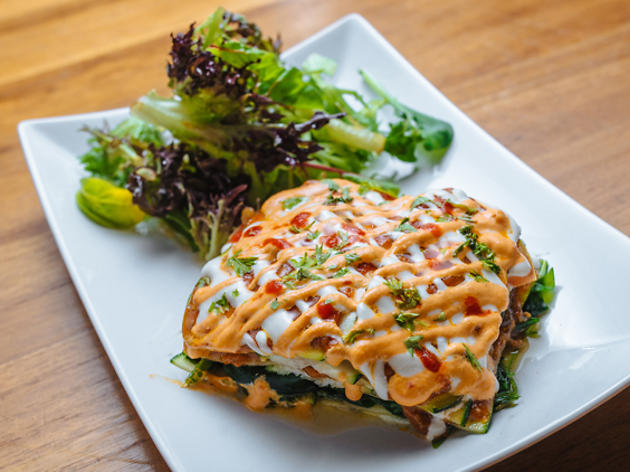 This raw lasagna ($16) with walnut 'meat' and macadamia nut cheese, created by Carmen Low, comprises zucchini sheets with locally sourced spinach, tomatoes and Swiss brown mushrooms from Quan Fa Organic Farm.