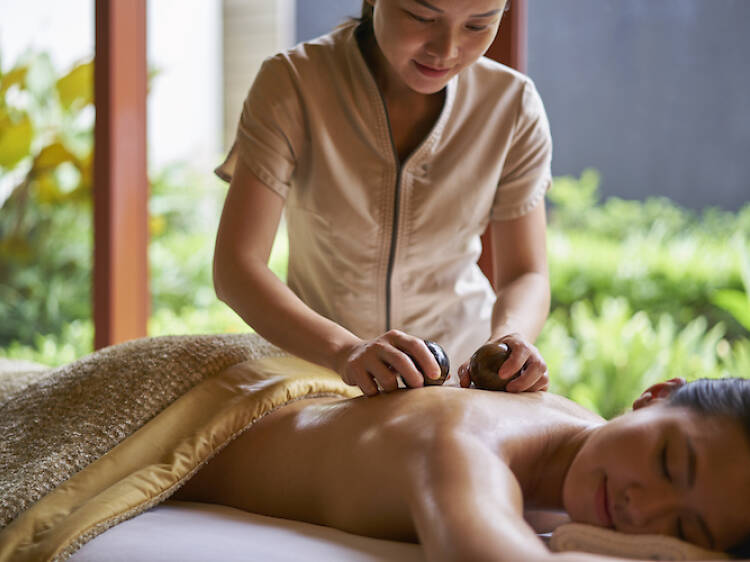 The Sanskrit term 'kundalini' is an ancient spiritual and philosophical concept of body awakening. It's often associated with the seven 'chakras' or centres in our bodies that energy flows through, with the kundalini energy being the first of the seven resting near the base of the spine. The idea is to channel energy up the spine to reach the crown of the head while awakening the five other chakras in between.
Try it at Auriga Spa
Escape hectic city life at Capella Singapore's in-house spa. This full-body experience uses heated moon stones as part of the back massage to unleash kundalini energy from your lower back. It c oncludes with a facial done with crystal stones to close the circuit.
Price $260/90min.