The best spas in Singapore
Your ultimate guide to the swankiest spas in Singapore – all tried and tested by Time Out Singapore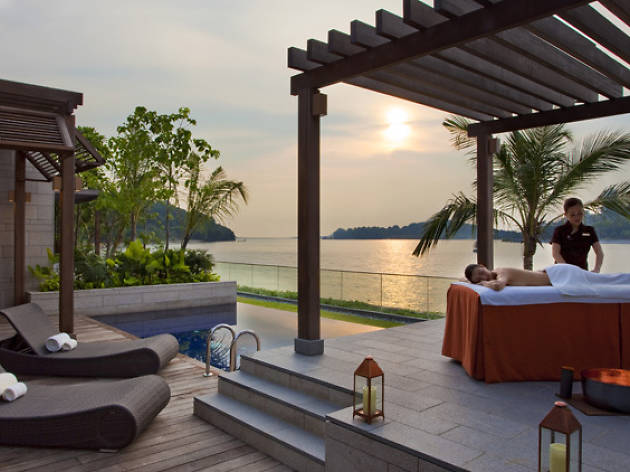 By

Time Out Singapore editors
|
Around-the-clock spas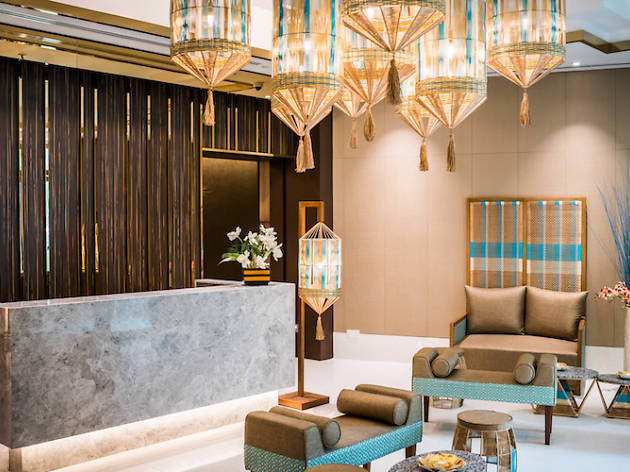 Nestled on the second level of Furama Riverfront Hotel, Spa Nes serves as a peaceful respite away from the hustle and bustle of daily life – without breaking the bank. The 24-hour Spa Nes is a mega spa club where you can easily spend hours and hours wandering in the compound: carve time out to soak in the thermal pools, cryo pools, spa pools, steam room, sauna and refuel at the Dining Cove where free-flow wellness refreshments and small bits await – all these on top of the dedicated treatment rooms for foot reflexology, TCM and Thai massages. It's a maze you'll love to get lost in.
Treatment to try
Spa Nes signature massage ($168/90 mins). Using a combination of Swedish, Thai and Chinese Acupressure massage styles, the therapist will work out all the knots in your body from top to toe – all while using a custom-blend of orchid essential massage oil. We suggesting just going all out and add on a spa pass ($38/hour and $68/three hours) for access to all the water and heat facilities, and you can also dine at the Dining Cove after your treatment if you're not yet ready to bid goodbye to the relaxing experience.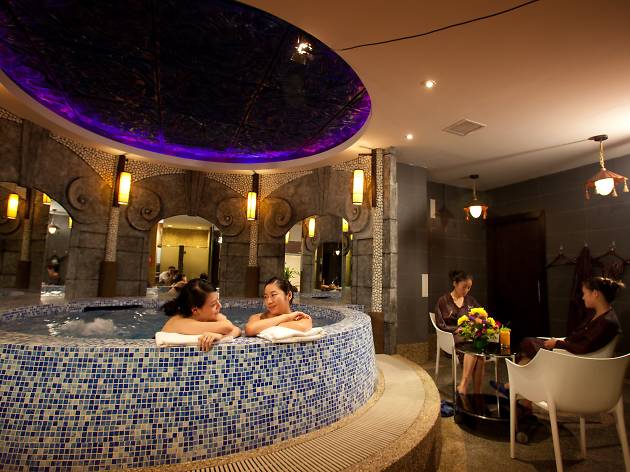 Probably the closest to a public bath in Singapore, this independent spa complex is reminiscent of a Chinese hot springs resort. Upon entering, you're directed to either the men's or women's side and given a locker – swimming trunks, robes and towels are provided, so there's no need to bring anything. The locker rooms have a hot pool (plus a cold pool for the men – it supposedly improves circulation), sauna and showers. In the common areas, you can relax on comfy couches with personal TV screens, plus there's an all-you-can eat buffet throughout the day, making it quite easy to spend a full day here (and well worth the basic $68 entry price).
Treatment to try
Gateway to Vitality (members $122/one hour, non-members $155/one hour). The spa's standard deep-tissue massage uses Shiatsu-style techniques – you can choose to use oil for a smoother, more relaxing treatment, or non-oil for more direct pressure-point massage. The price includes free roam of the spa's facilities and buffet.
Bring your partner along
Ditch the flowers and chocolate – here are seven super luxe couple spa treatments to pamper the special someone in your life (and yourself, of course).