Into the wild with SK-II
Time Out Singapore takes on the SK-II #facethewild challenge and treks Windsor Nature Park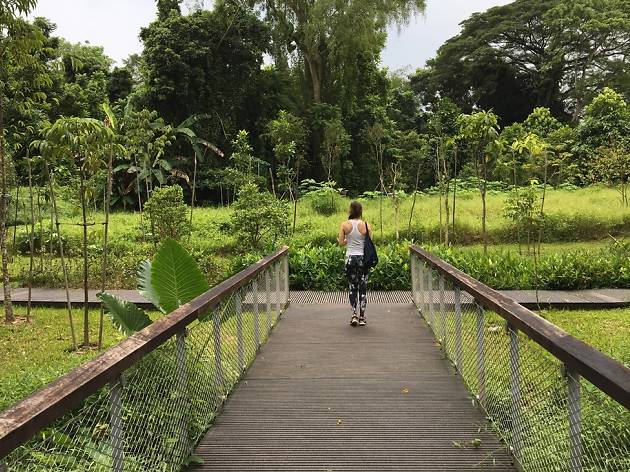 Inspired by SK-II's 'Face the Wild, Face the Camera' Expedition Series, in which famous personalities trekked the wilderness for photoshoots, our shopping and beauty writer Michelle Ng took up the challenge, too. Active volcanoes, frozen mountain ranges and blistering deserts – these are just a few of the harsh locations that the celebrities endured in the name of beauty.
Sure, there are no shark-infested waters or dangerous rainforests in Singapore, but there are plenty of parks and nature reserves. Being outdoors also exposes us to strong UV rays and high humidity that inevitably, take a toll on the skin. We shortlisted Bukit Timah Hill, Southern Ridges, Windsor Nature Park and Mount Faber Park, and got you to vote for one of these parks to take on. Windsor Nature Park won by a hair.
There are three new trails to explore within Windsor Nature Park: Drongo, Squirrel and Hanguana, and these boardwalks provide relatively easy terrain. The hardest part, however, was dealing with skin dehydration caused by the heat. Thankfully, a bottle of SK-II Facial Treatment Essence was at hand.
'I felt dehydrated as I was sweating from the humidity,' says Michelle. 'I could also feel the harsh afternoon sun on my face as I walked the trails. Halfway, I took a break to wipe my face with a damp towel and patted on some Facial Treatment Essence before reapplying my sunscreen and a light foundation. The difference was almost instantaneous – my skin felt rejuvenated, and in the subsequent photos that I took, my face appeared smoother and less tired-looking.' Michelle definitely saw the benefits of this essence, which boosted her overall complexion for the duration of the walk.
Pitera, the key ingredient in the Facial Treatment Essence, contains over 50 micro-nutrients that helps hydrate skin, locks in moisture from within, and alleviates skin problems caused by irritants such as sweat, dirt and harmful UV rays, among others, to keep your face crystal clear – Michelle found this especially helpful when she was posing for an Instagram shot on a hike.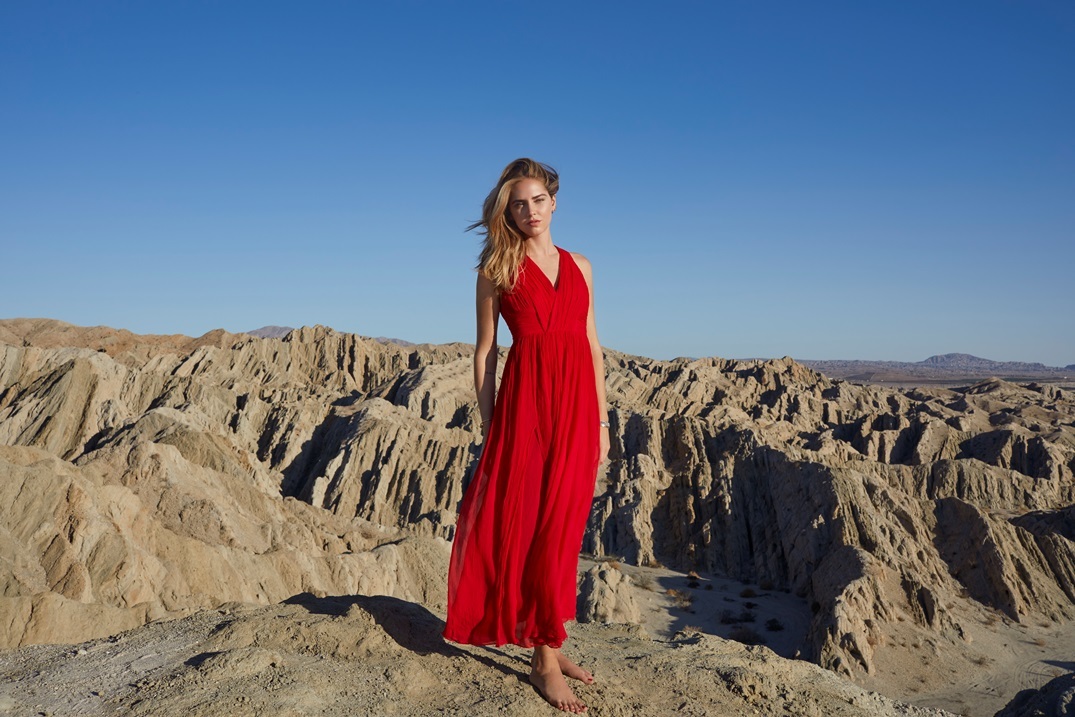 Unlike our mild trek and casual photoshoot, the series saw global fashion icon Chiara Ferragni, South Korean national boxer Lee Siyoung, Japanese starlet Kasumi Arimura and Chinese actress NiNi embark on extreme expeditions across some of the most extreme and beautiful corners of the Earth. They were tasked to complete an on-location beauty photoshoot – iconic red dress included – with celebrity photographers Jesper Mcilroy and Kirk Cheung.
Want to know how they fared? Watch SK-II's 'Face the Wild, Face the Camera' Expedition Series below.