The 11 best cheap hotels in Singapore under $200
Who says budget rooms have to be a bore? We've rounded up the 11 best cheap hotels in Singapore with great locations, character and facilities - all for under $200 a night.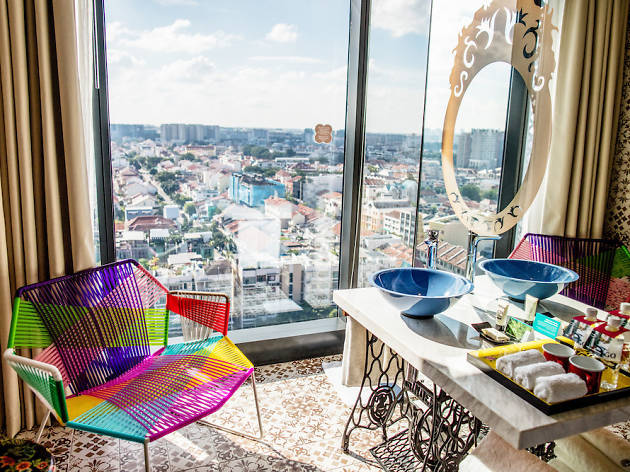 Singapore may be one of the most expensive cities in the world but that doesn't mean there aren't any affordable options in town to rest your head. These cheap hotels are more than just a bed to sleep on, they offer amenities like fitness centres and swimming pools, and are conveniently located within the city, making them these perfect base for exploration. A stay at one of these hotels means more money for the important things like food, drinks and shopping – you can thank us later. Here are our picks for the best budget hotels in Singapore that don't compromise on quality.