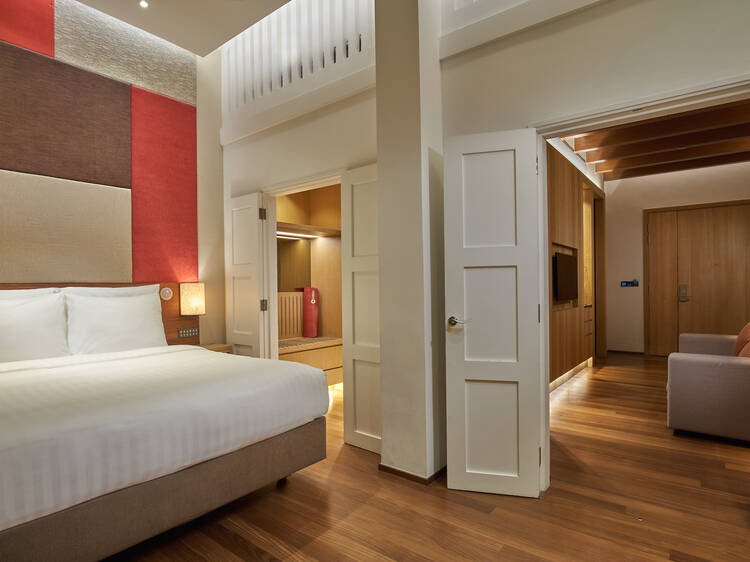 Photograph: Oasia Resort Sentosa
Check-in was a breeze – a good thing, because we were eager to check out the Junior Suite. The first thing you're greeted by is a spacious living room complete with a minibar, a low table, and squishy couch for lounging. This opens into a bedroom and bathroom, all bathed in low mood lighting. After ooh-ing and ahh-ing over the deep soak bathtub and rain shower, we sink into the plush twin beds and fiddle with the bedside buttons. A press pulls the curtains and blinds open, revealing two large windows with a view of the pool.
We soon discover little treats scattered throughout the room: a basket of fruits and healthy snacks, a fitness kit with resistance bands and more, and later that night, a surprise gift from Oasia Spa in the form of a bottle of freshly-blended body scrub.