The best luxury five-star hotels in Singapore
Here are the 12 best luxury stays in the Lion City money can buy.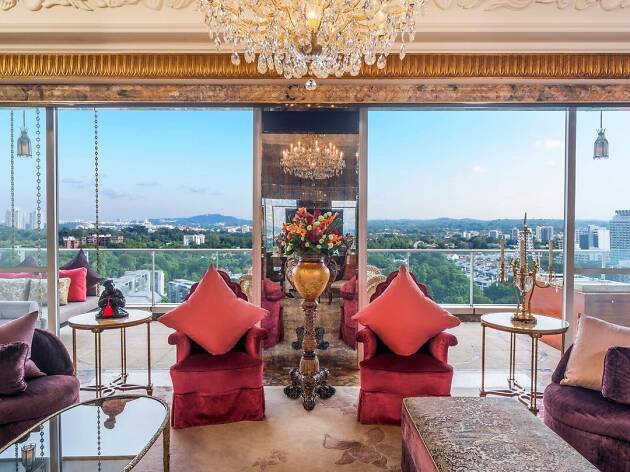 Time and time again, Singapore is dubbed one of the richest cities in the world. No thanks to a particular Kevin Kwan novel depicting the country's wealthiest made-up families, wrapped up by a scene filmed on the rooftop of the Marina Bay Sands. But of course.
Other than Singapore's most iconic hotel, the city-state is home to numerous five-star hotels for the most bougie of travellers or loved-up locals planning a surprise staycation.
Some people call it over-indulgence. We say, "why the heck not?" Besides, certain occasions just call for a treat yo'self day. Whoever said money can't buy you happiness probably hasn't had breakfast served while basking in a private pool.
Check into these hotels and enjoy the finer things in life — butler service, in-room jacuzzi tubs and luxurious spas included.
RECOMMENDED: The best hotels for a staycation in Singapore and the best boutique and shophouse hotels in Singapore