Interview: Flume
The Australian electronic musician discusses his first Grammy award win, discovering the sights and sounds of Asia, and more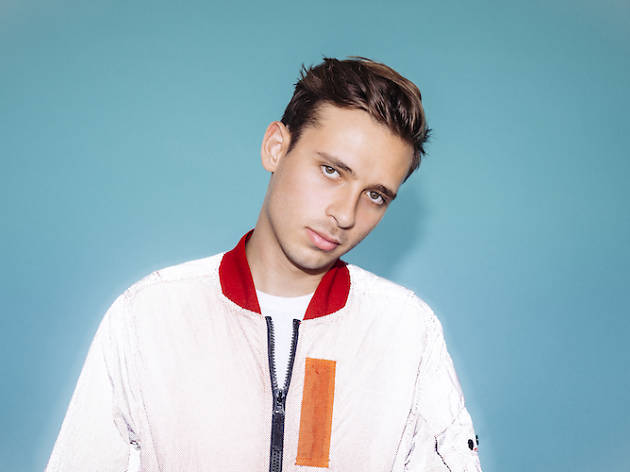 It's been quite a year for DJ and record producer Harley Edward Streten – otherwise better known as Flume. At only 26 years old, the Australian electronic beatmaker had earned his first Grammy award for Best Dance/Electronic Album this year for his second full-length effort Skin. He even swept three awards at the APRA Music Awards (an Australian music awards ceremony), including one for Songwriter of the Year.
But that won't be the last you'll hear about this talented guy. As he returns to Singapore as part of dance music fest Zoukout's line-up, Flume chats with us on what made his year, his special Asia tour film series, and oh, he teases us with some new music too.
How excited are you to be back in Singapore?
Back in 2016 I played at St Jerome's Laneway Festival just before releasing Skin – I'd just put out Never Be Like You then – and Singapore was one of the first shows. It's great to be back after such a big year of touring in 2016 and I'm hyped to return here.
This will be your first time performing at Zoukout. What are you looking forward to most at the festival?
I've only just started DJ'ing a little more, so I'm excited to try out the set in front of the Singapore audience. I've been really enjoying playing other people's music in my sets too. There's a few remixes thrown in there and a bunch of my own music, but it has been so much fun putting this together for the shows.
Since embarking on your Asia tour, you've been releasing a series of videos called Road To. Is there any chance Singapore might be on it?
I teamed up with my label-mate Taku who has an incredible photography collective called Create Explore. He pairs visual artists with musicians from around the world so we put this together as a series around these upcoming shows. I sent him a bunch of my unreleased instrumentals and he worked with local cinematographers in each city that he felt would fit those tracks. We've just got the Singapore edit back today – it's looking amazing!
"I've been producing a whole lot of music since returning to LA and these instrumentals are ideas I've been working on over the last year"
How fun was it exploring these cities so far and how did you pick out what shots to make the final cut?
The local cinematographers all chose different areas of their city they wanted to profile, so it was great to see so many different perspectives of these cities we're travelling to on the tour. Recently in Tokyo, I met up with the same cinematographer who shot the first video, and he took us down to the fish markets to film some more. I've been loving seeing the city the way locals do.
You mentioned in a tweet that the videos are accompanied by some unreleased tracks. Are there plans on compiling them into an album soon?
I've been producing a whole lot of music since returning to LA and these instrumentals are ideas I've been working on over the last year. There are heaps of ideas in there at the moment. I'm now in the process of finishing some of these songs.
You're looking extra dapper on the cover of GQ magazine. How does it feel to be part of the Men of the Year?
That shoot with GQ was amazing. I don't generally like photoshoots as much but they shot it in this crazy house in the hills in LA, so was fun wearing a bunch of different suits and being part of that. I'm also really humbled to be in such great company of so many interesting men and women of the year for GQ.
2017 has been pretty amazing so far for you – having won your first Grammy and all. What's been your highlight for the year?
The Grammy win was so surreal. It was an amazing night. I've actually loved getting set up in LA this year and building a studio. It's been nice and inspiring having some time to relax in between touring and work on setting up a new place to make music.
Don't miss Flume at Zoukout 2017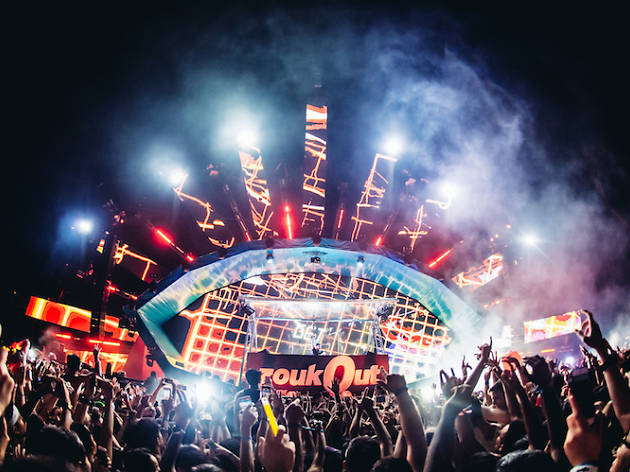 Back for its 17th edition, Zoukout returns to its home at Siloso Beach Sentosa on December 8 and 9 for two nights of the best dance music from around the world. Headlined by internationally acclaimed DJs such as Axwell and Ingrosso, Flume and Marshmellow, this year's beach blowout is set to be bigger and better than before. Yeah alright, we say that every single time but, trust us, this one's gonna be a hit.
More to explore