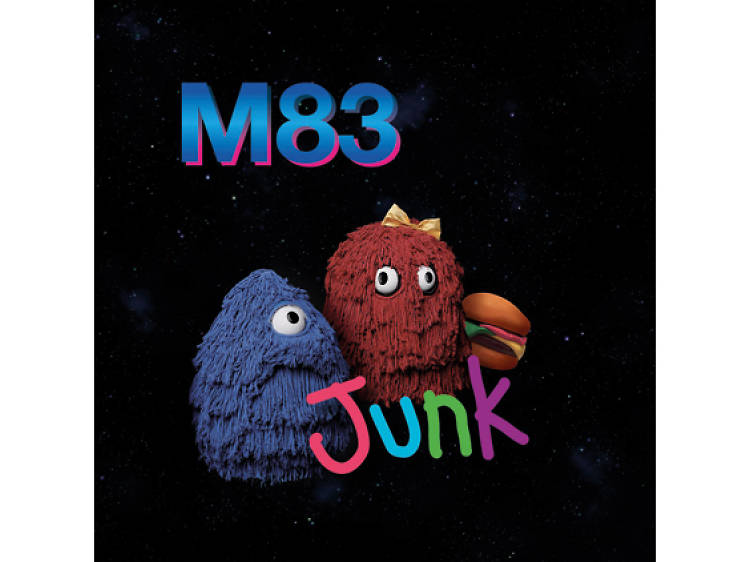 How much does Anthony Gonzalez love the '80s? The answer, if Junk is anything to go by, is a lot. For 15 years, the French retronaut made a name for himself as that dude who worships John Hughes, teenagers, skateboarding, high school, coming-of-age tales, teenagers and other #foreveryoung pursuits – and managed to alchemise all of this into head-boppingly delicious synth-pop. Yet album after album and you can't help but feel the 35-year-old producer needs to blow some fresh air into the M83 cartridge.
The problem with Junk isn't so much the breadth of Gonzalez's nostalgia but its depth. M83's trademark evocative synths, insouciant French verses, big beats and Daft Punk-lite electronica are still here in this sixth album – but Gonzalez doesn't seem interested in plumbing the personal or exploring larger themes in his music. Like teen angst, it's all sound and fury signifying nothing. There's only surface, and that surface is only irony.

Why else would he rope in guitar god Steve Vai to shred on the track 'Go!'? Or reference on the album cover the McDonald's Fry Kids and the TV sitcom Punky Brewster? It would've been cool had the tunes been self-referentially funny, like say the work of plundering producers such as Boards of Canada or James Ferraro. But Junk collapses under the weight of its own seriousness. Even 'Moon Crystal', a track that sounds as 'new-age elevator music' as its title, bears little wit – it's funny, yes, but it comes across as unintentionally so.

Which is not to say the LP doesn't have its moments. Fans of M83's later albums will find much to love: it's still a pretty life-affirming, anthemic, celebratory and emotional record. It's just pop music at its very best – and at its very worst.