Besides shielding us from the nasties of viruses, masks have also proved to be a powerful marketing tool – just ask Daft Punk, Marshmello, SBTRKT, or even Anonymous. For centuries, the mask has been a symbol of ambiguity, performance, and even supernatural. Plus, it further adds to an artist's appeal.
One Singaporean musician who's known to take on an alternate persona – complete with a mask – as part of her art is none other than MTV European Music Award (EMA) winner Jasmine Sokko. Since debuting her first single 1057 in 2016, the masked electro-pop icon has been putting Singapore on the world stage, winning several international awards, and becoming one of the most-streamed local artists – all without revealing her entire face.
And now, she's ready to add another milestone to her long list of achievements: her new infectious single Medusa from her forthcoming English EP, which is due to release later this year. "I became a lot synonymous with Medusa (the character) as I feel more independent, hardy and powerful. Medusa (the song) is the beginning of a new chapter, a story of renewal and reinvention after an inconvenient and uncomfortable phase of pushing past my own old self," Jasmine shares with us. "New song, new me"
To get a better glimpse of the new Jasmine Sokko, we chat with the singer on her latest single, new mask, and the most empowering moment in her life.
RECOMMENDED: Local Vocal: new music from Singapore this week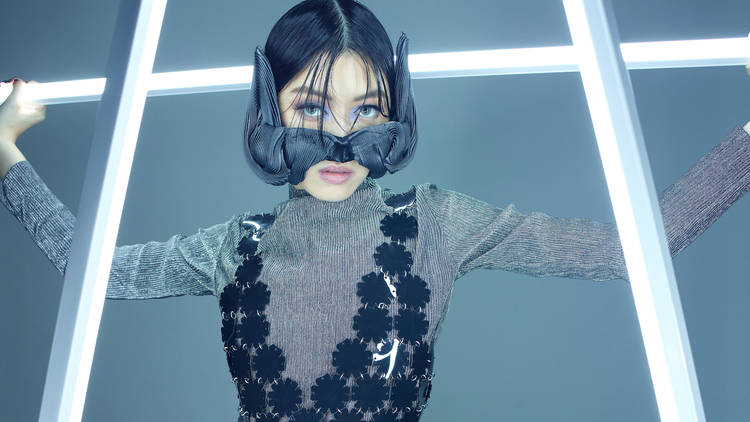 Photograph: Joel Low
Love the new single Medusa – what inspired you to write it?
Medusa is a well-known figure of Greek mythology even if we can't recall the details of her myth. She is often associated with snakes, deadly eyes that turn victims into stone, and an appetite for destruction. While many saw Medusa as a monster, she is a muse for me. She might be remembered as a villain, but Medusa was a multidimensional character.
In ancient Greek mythology, she was once a respectably pure and beautiful girl who dedicated her life to Athena's (goddess of wisdom) temple. Her beauty however, caught the eye of the sea god Poseidon, who then raped her in the sacred temple of Athena. Furious at the desecration of her temple, Athena turned Medusa into a monster.
Medusa is a misunderstood "villain" in the modern world. She also became the term to "demonize" females who come across as domineering or threatening. Yet, there is something very independent, hardy and powerful about her that I draw a lot of strength from.
Seems like you know your Greek mythology. Do you have a favourite one?
I don't have a favourite story but there is one imagery deeply etched in my memory for almost a decade: Sisyphus and his rock.
Sisyphus was punished to push a large rock up on a steep hill, only to find it rolling back down. This imagery used to make me feel somewhat suffocated as I imagine putting in so much effort into something only to have it feel like no difference was made.

Over the years, I find Sisyphus' unrelentless attitude towards surrendering to gravity somewhat romantic. Pushing the rock was Sisyphus' purpose even if it means doing the same thing over and over again.
We are all modern-day Sisyphus working tirelessly day in and day out. We must learn to embrace our purpose (the rock) in life. And once we accept it as the objective of our being, we should give in everything it takes to achieve it.
There is something very independent, hardy and powerful about [Medusa] that I draw a lot of strength from.
Medusa the song doubles as an empowering anthem. What's one of the most empowering moments in your life?
The most empowering moment lately is giving myself the permission to fail a lot more than before since I am experimenting (also pushing myself to try new stuff outside of just music). Over the years, I lost that "I'll do it even if nobody gets me at this point" mindset as I unknowingly craved approval from people around me. I am now listening a lot more to myself.
The single also introduces the newly evolved era of Jasmine Sokko. Tell us more about the new you.
The new me is transitioning from the old me. It is a state of "becoming" rather than "being" – a state of embracing whatever comes my way with an open mind.
Mentally, it has been challenging because I could not move on and evolve if I did not destroy my old thinking/self. In order to do that, I had to question a lot of what behaviours or mentality I carried forward from my childhood that no longer serve me today. My life still feels like a mess sometimes, it's definitely far from perfect but there is equilibrium.
The track is part of an upcoming EP. Could you give us a hint on what we expect from the new EP?
I feel like I'm already giving away too much clue by dropping Medusa as the first song. Stay tuned.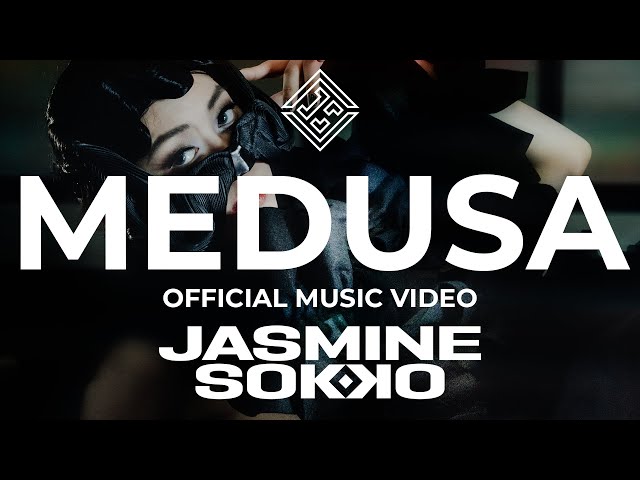 You've also recently dropped the music video for Medusa. What's the inspiration behind it?
I was inspired by Maya Angelou's quote "I come as one, but I stand as 10,000". This line is my source of courage to stand strong on my own two feet when I am about to face a challenge. I wanted to capture the idea of strength through this music video.
Vadbibes came onboard and conceptualised a quirky and dark narrative which complemented the mood of the dance. There is something eccentric and alluring about his craft which I am glad to finally have a chance to experience.
What was it like shooting the music video?
The team survived an overnight shoot together and I recalled feeling so dead and alive at the same time. The exhaustion never stopped anyone from giving any less than their 100 percent. This music video is now a reminder to me that if we try, we will often realise that we have so much in us than we already know.
Your new mask Nagini also made its introduction in the music video. How did the design of the mask come about?
The conceptualisation of Nagini came with discussing the song Medusa. The word 'naga' in Sanskrit means serpent and in most naga mythical creatures, they are portrayed to have upper torsos of humans with giant serpent-like lower halves.
This time, the mask's designer Josiah Chua reimagined Jasmine Sokko as a naga-human shapeshifter and constructed this metallic sculptural art-piece. It is fluid, snake-like with a slithery serpentine quality to depict an image of an artful stream of bionic snakes intertwined in the form of a mask.
Couldn't help but spot the Harry Potter reference.
The name Nagini came up because it reminded Josiah of Lord Voldemort's trusty snake – also his Horcrux. Similarly, he saw the use of masks in Sokko's world as an object that would provide her strength and protection.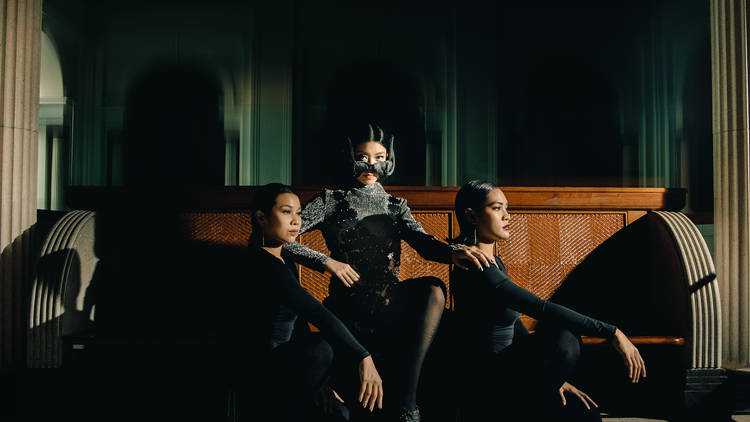 Photograph: Yong Bin
What role does the mask play in your art?
In the past, donning a mask was a way for me to deflect attention towards my music. But having gone through a series of different masks, I now view them as an extension of this persona I am building.
Is the mask specially for the single or is it part of the new Jasmine Sokko?
This must not be mutually exclusive. The origin of the mask came from being inspired by the single, but it also serves as the newest addition to my look and my own secret collection in the "Sokko Museum".
I now view [the masks] as an extension of this persona I am building.
Bet the "Sokko Museum" is keeping your 2019 MTV EMA award safe and sound. How does it feel like to be the first Singaporean to win the award?
It took me a while to sink in that it actually happened, and sometimes, I still mentally teleport to that specific moment in Spain when I eat Spanish food (MTV EMA 2019 was held in Seville).
Beyond that, I always believe that it's important to challenge the status quo. It's also important to remember that we shouldn't let where we come from determine where we can go. I want a future where the ceiling of mine today is the floor of tomorrow's music generation. A future where aspiring musicians from Asia are encouraged to pursue their dreams relentlessly.
Since live shows are returning back on stage, can we expect a live show from you soon?
I am always ready!
Lastly, if you're not performing or recording music, what are you likely to be doing?
Devouring books or conceptualising new ideas – visuals, clothes, diagrams, you-name-it. My existence is driven by a lot of inputs and outputs.
Medusa is available on Spotify and Apple Music.