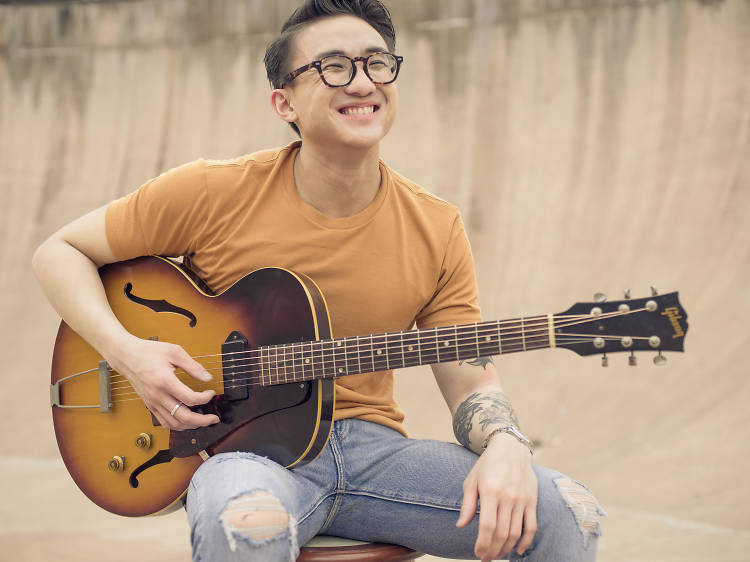 This 22-year-old musician has spent three years performing at Wisma Atria where the grandstand-like steps make a great alternative to stadium seats.
Why busk?
"Busking is the rawest and most authentic medium of music sharing. It's not only DIY but also very personal. You get to control the setlist and the sound equipment – a lot of thought and effort is employed at every juncture to encapsulate the music and spirit of the artist. Plus, the immediacy of feedback is equal parts daunting and motivating. This drives me to give every song it's due."
What got you started?
"I chanced upon a band called Woodlock during my family vacation in Melbourne. It was the first time I witnessed the true potential of busking. They were extremely joyous to watch, attracting massive crowds. From then on, I was determined to engage myself in busking here."