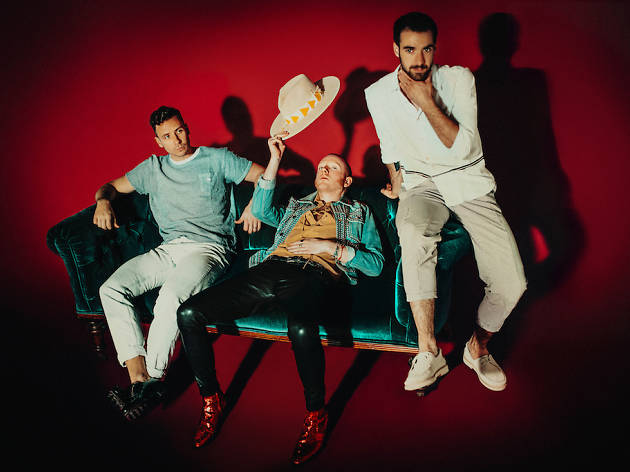 Upcoming concerts in Singapore
Mark your calendar and book your tickets to the hottest gigs in Singapore
If your evenings mostly consist of tapping your feet, clapping to the beat and enjoying live performances at Singapore's top music venues, you're in for a treat. This year's concert lineup is looking mega with plenty of mainstream, underground, and downright nostalgic acts to catch. Here are the hottest upcoming music festivals, headline concerts and intimate gigs we're snapping up tickets for.
RECOMMENDED: Upcoming performing arts events in Singapore and best live jazz venues in Singapore
UPDATE: This event has been postponed. Stay tuned for updates.
The answer to Singapore's growing appetite for new music experiences, Hydeout is the region's first multi-genre music festival to shake up the scene by packing as much uncurbed fun, global sounds and eye-catching art in one massive space. Headliners include self-proclaimed 'Trap God' Gucci Mane, dance music hero DJ Snake, suave hip-hop trailblazer A$AP Rocky, beach-blonde R&B-pop starlet Rita Ora, Aussie spinner Alison Wonderland, reggaeton hitmaker J Balvin, hardstyle duo Yellow Claw, EDM's poster boy Martin Garrix, and progressive house star Nicky Romero.
Three of the coolest cats in LA are making their debut in Singapore. Moonchild consists of Amber Navran, Andris Mattson and Max Bryk who brilliantly weave alternative R&B and neo-soul with instruments like flute, trumpet, flugelhorn, saxophone, clarinet and more – all played by the trio, of course. Catch them live as they promote their fourth full-length album, Little Ghost.
UPDATE: This event has been postponed to July 28 and 29.
Fill your evening with the ethereal sounds of Welsh singer-songwriter Novo Amor (aka Ali Lacey). Let the multi-instrumentalist lead you through his captivating soulful soundscapes laced with his airy falsetto and magnetic compositions backed by a full band of strings, keys, guitars and drums.
4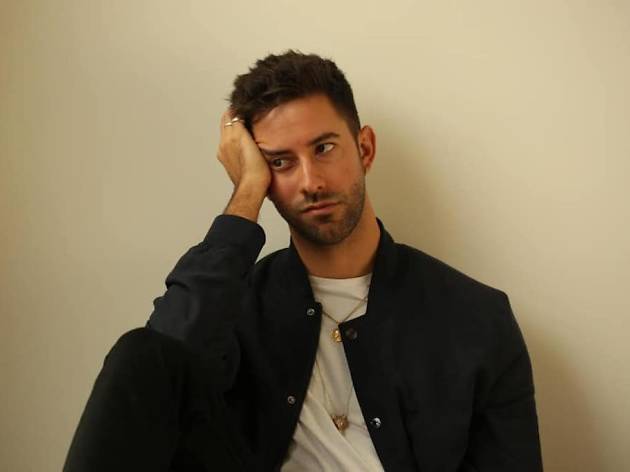 Photograph: Bruno Major/Hanna Hillier
UPDATE: This event has been postponed to August. Stay tuned for updates.
After a sold-out soulful show in Singapore two years ago, the enigmatic Bruno Major returns with new tracks Old Fashioned, Nothing and Tapestry off his upcoming album. The London-based singer-songwriter first burst into the scene with his debut album A Song for Every Moon which single Easily earned him over 10 million plays on Spotify. He then went on to land a spot on The Late Late Show with James Corden, and opened for Sam Smith at multiple sold-out shows in the UK.
UPDATE: This event has been postponed to October 3.
Internationally renowned Korean contemporary pianist-composer Yiruma returns to Singapore following the overwhelming success of his previous tours. With music featured in Hollywood blockbusters and hit Korean dramas, Yiruma has been widely regarded as one of the most successful classical artists in the world. Witness him perform a medley of mesmerising pieces – from his signature classics like River Flows in You to his latest hits like Frame.
UPDATE: This event has been postponed to October 10.
Take a walk down memory lane with the former lead singer of one of the biggest bands in the 80s. Spandau Ballet's Tony Hadley is returning to our shores to belt out classics like True and Gold, as well as tracks off his new solo album Talking to the Moon. Stick around as he surprises audiences with some of his personal favourites at The Theatre at Mediacorp.
UPDATE: This event has been postponed to November 12.
The reigning king of grime is donning the Crown and Vossi Bopping his way to Singapore on March 21. The multi-award-winning lyrical titan is set to spit some serious bars from his five-year discography including hits such as Big For Your Boots, Blinded By Your Grace Pt. 2 and recently, Own It featuring Ed Sheeran and Burna Boy.
Where to catch live music