Upcoming theatre and dance performances in Singapore
Book and secure front-row seats at these upcoming musicals, plays and dance performances in Singapore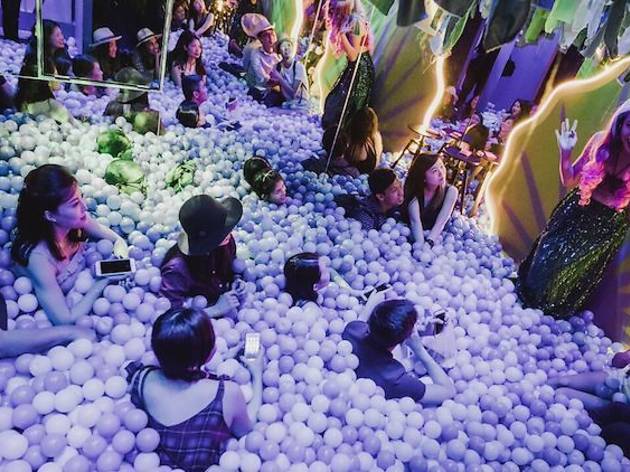 Step aside Toy Story – there's another story with toys coming to life. Andsoforth returns with another immersive theatrical dining experience, welcoming guests to join Marie and the Nutcracker this holiday season. Witness the toys rise up against the Mouse King and his army for the key to the Kingdom of Sweets – and possibly the sweetest wedding affair. Let the magical world of Marie's imagination unravel before your eyes as you tuck into a 4-course meal inspired by the cuisines from Nuremberg and ETA Hoffman's The Nutcracker. As per Andsoforth's previous hush-hush gigs, it's held at a secret location where guests will receive an SMS with details of the exact venue at least 24-hours before the show.
Theatre, Musicals
MasterCard Theatres, Marina Bay
Familiar with the children's novel by Roald Dahl? Now see the beloved story translated by the Royal Shakespeare Company for the stage based on the adaptation by Dennis Kelly and original songs by Tim Minchin. Catch the little rascals on-stage as they bring you through the magical journey of young Matilda, a sharp and gifted girl who loves reading, struggles with her family and school, and has a vivid imagination that takes her places. Even if you've never read the book or seen the 1996 film, this multi-award winning musical promises to be a treat.
Theatre, Drama
Victoria Theatre and Victoria Concert Hall, City Hall
The Necessary Stage's most celebrated play – Off Centre – is making a comeback. Debuted in 1993, the Haresh Sharma play helmed by Alvin Tan spotlights how mental illness is regarded in Singapore, and is still as relevant today as it was 25 years ago. It follows the unlikely friendship between Saloma and Vinod and their experiences dealing with their personal conflicts and social prejudices against mental health. This year's revival also sees the return of the original leads – Sakinah Dollah and Abdulattif Abdullah reprising their 1993 roles as the protagonists Saloma and Vinod respectively.