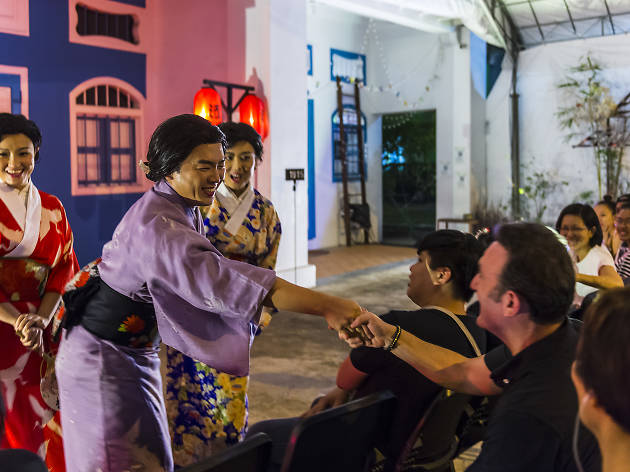 Upcoming theatre and dance performances in Singapore
Book and secure front-row seats at these upcoming musicals, plays and dance performances in Singapore
There's no business like show business. With a plethora of stage takeovers in Singapore, it's fair to say that the performing arts scene here is having a moment. As we gear up for the festive season, get your dramatic costumes and jazz hands out at these theatre and dance performances in Singapore. From Broadway and West End international tours to high-quality productions by local theatre companies in our backyard, here are the best upcoming dance performances, plays, musicals and revivals bursting with glittery costumes, catchy scores, captivating choreography, and Grade A entertainment.
RECOMMENDED: The best theatre companies in Singapore and upcoming stand-up and comedy shows in Singapore
Marvel fans, assemble. Brace yourselves for this live, legendary battle to defend the universe from evil as The Avengers, Guardians of the Galaxy and Spider-Man join forces with Doctor Strange, Master of the Mystic Arts to defeat Loki before it's all too late. Brought to you by Feld Entertainment, look forward to witnessing state-of-the-art special effects, aerial manoeuvres, pyrotechnics, martial arts and motorcycle stunts that will keep you at the edge of your seats in thrill and anticipation.
After touring the globe, selling out entire concert halls and theatres, smashing box office records, and earning numerous accolades, School of Rock is finally making its premiere in Singapore this August. So strap up and brace yourself for a headbanging good time. Be prepared to grip the edge of your seat as you follow Dewey Finn who is posing as a substitute teacher at a prestigious prep school, giving tips on what it takes to become the greatest rock 'n' roll band in history. Get ready for a whirlwind of emotions like no other – whether you're laughing till you can barely breathe at one point or crying your heart out.