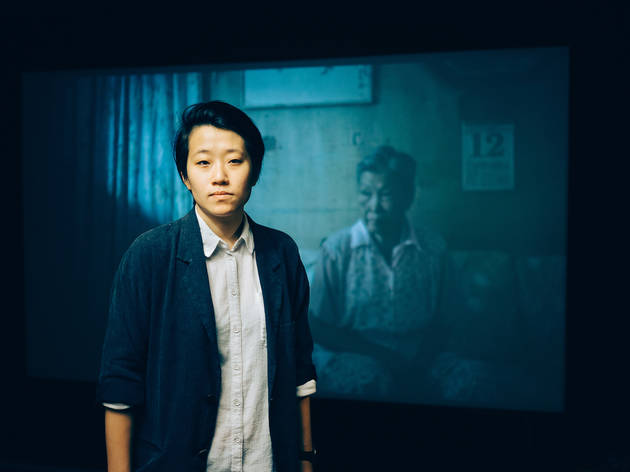 52 Weeks of #ExcitingSG: Week 8 with Kirsten Tan
Posted: Friday April 6 2018, 5:12pm
Welcome to Time Out Singapore's 52 Weeks of #ExcitingSG – our commitment to showing you the best of what's going on in the city this week. Every Monday, a guest writer who's "in" with the scene shares a recommendation on what to see, eat, do or buy in the city. This week, we chat with homegrown director Kirsten Tan – best known for her phenomenal work Pop Aye (it also made it on our list for best Singaporean movies of 2017!) – on what the local film community is like and her collaboration with the upcoming Swedish Film Festival that's happening from April 12 to 15.
What gets you excited about Singapore?
The buzz and dynamism of 24-hour back-alley kopitiams where real life happens, outliers
who go against the grain of this conformist society and Tai Hwa bak chor mee!
What should moviegoers and film lovers check out in Singapore?
Firstly, there's Asian Film Archives. What I like about the organisation is that they are not influenced by market forces, which allows their film and art programming to be more esoteric.
There's also The Projector – I really like the space it occupies between mainstream and arthouse. It functions almost as tastemakers, a diving board for Singaporean audiences to experience a broader range of cinema.
Lastly, of course, is Singapore International Film Festival. The annual SGIFF has grown into such an important regional film festival and it always offers an amazing selection of movies, with something for everyone.
Recommend 3 Singaporean movies made by female filmmakers that everyone should watch at least once.
Jasmine Ng and Kelvin Tong's Eating Air, Tan Pin Pin's To Singapore With Love and Eva Tang's The Songs We Sang.
What is the local film community like?
Making films together in an environment like Singapore, which isn't always the most hospitable to creative endeavours, we understand the struggles of keeping afloat, staying relevant and navigating boundaries – so even if the community is small, we are pretty tight-knit.
What are you most excited for this week?
There's the Swedish Film Festival that's taking place at The Projector from April 12 to 15. And I'm delighted to have put together a Bergman Retrospective: 100 Years of Ingmar Bergman for them, on the occasion of his centennial, which has also been celebrated in global cities like New York City and London. I was invited to curate the selection when the Swedish Embassy came across an interview of mine, where I mentioned Ingmar Bergman as a formative inspiration.
I'm looking forward to Singaporeans getting better acquainted with this master's laser-sharp focus on the pulse of humanity's fundamental questions. Make sure to check out the selections and get your tickets here!
For more upcoming cool happenings, check out Time Out Singapore's 52 Weeks of #ExcitingSG challenge. Don't forget to show us how you're living your best Singapore life via the hashtag #ExcitingSG – we might just throw some free passes and VIP tickets to exciting festivals, gigs and events your way!
Share the story