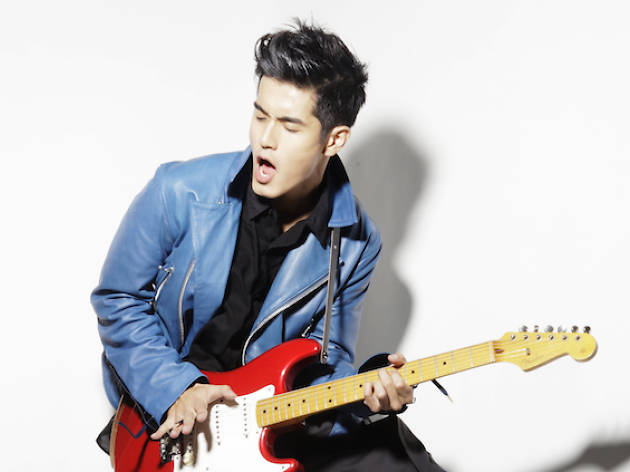 52 Weeks of #ExcitingSG: Week 9 with Nathan Hartono
Updated: Sunday April 15 2018, 5:00pm
Welcome to Time Out Singapore's 52 Weeks of #ExcitingSG – our commitment to showing you the best of what's going on in the city this week. Every Monday, a guest writer who's "in" with the scene shares a recommendation on what to see, eat, do or buy in the city. This week, we chat with local triple threat (singer, songwriter and actor!) Nathan Hartono to share his thoughts on Singapore's arts and culture scene and his upcoming gig at Tampines West Community Club on April 21.
Hey Nathan. You've spent a lot of time in Shanghai filming Sing! China and launching your music career there – what excites you most about coming back to Singapore?
I'm always excited about the food. I know that's a super generic answer but it's hard to replace – especially hawker food. My favourite noodle place is Tai Hwa Pork Noodle at Lavender but for general hawker food you can't go wrong with Tiong Bahru Market 'cos it has a bunch of stuff. For coffee, I really like Atlas Coffeehouse.
The Time Out City Life Index showed that Singaporeans don't rate the city highly for arts and culture. As a musician, do you agree?
There's always something going on in the arts scene! I have to refer to Time Out as well because I can't keep track of what's going on whenever I'm back. There are all these smaller music festivals happening alongside the big ones like Laneway and Ultra. They feature a lot of up-and-coming local musicians and as someone who's been in the Singapore scene for a while, it's always crazy to see how far it's come. And if you're visiting and you like music, it's nice to get a taste of that local flavour.
Are you performing anytime soon?
I'll be at the Tampines West Community Club Jubilee Open House on April 21 to celebrate its 25th anniversary. There's a full day of events including performances by myself, Pornsak and Anibrass so come on down!
For more upcoming cool happenings, check out Time Out Singapore's 52 Weeks of #ExcitingSG challenge. Don't forget to show us how you're living your best Singapore life via the hashtag #ExcitingSG – we might just throw some free passes and VIP tickets to exciting festivals, gigs and events your way!
Share the story