The United Nations World Water Day falls on March 22, and Singapore is marking that in spectacular style with a light-up across the island. From March 18 to 22, buildings and landmarks will light up in enchanting blue in the evenings for the annual City Turns Blue initiative.
Among the 54 buildings are iconic landmarks like Marina Bay Sands, National Gallery Singapore, ArtScience Museum, and Victoria Theatre and Concert Hall. This year, participants like Village Hotel Sentosa, Yishun Community Hospital and Khoo Teck Puat Hospital will be joining the spectacular light-up for the first time. And if you were wondering – the light-up is not happening at any extra energy expenditure, as existing lights will simply be switched to blue.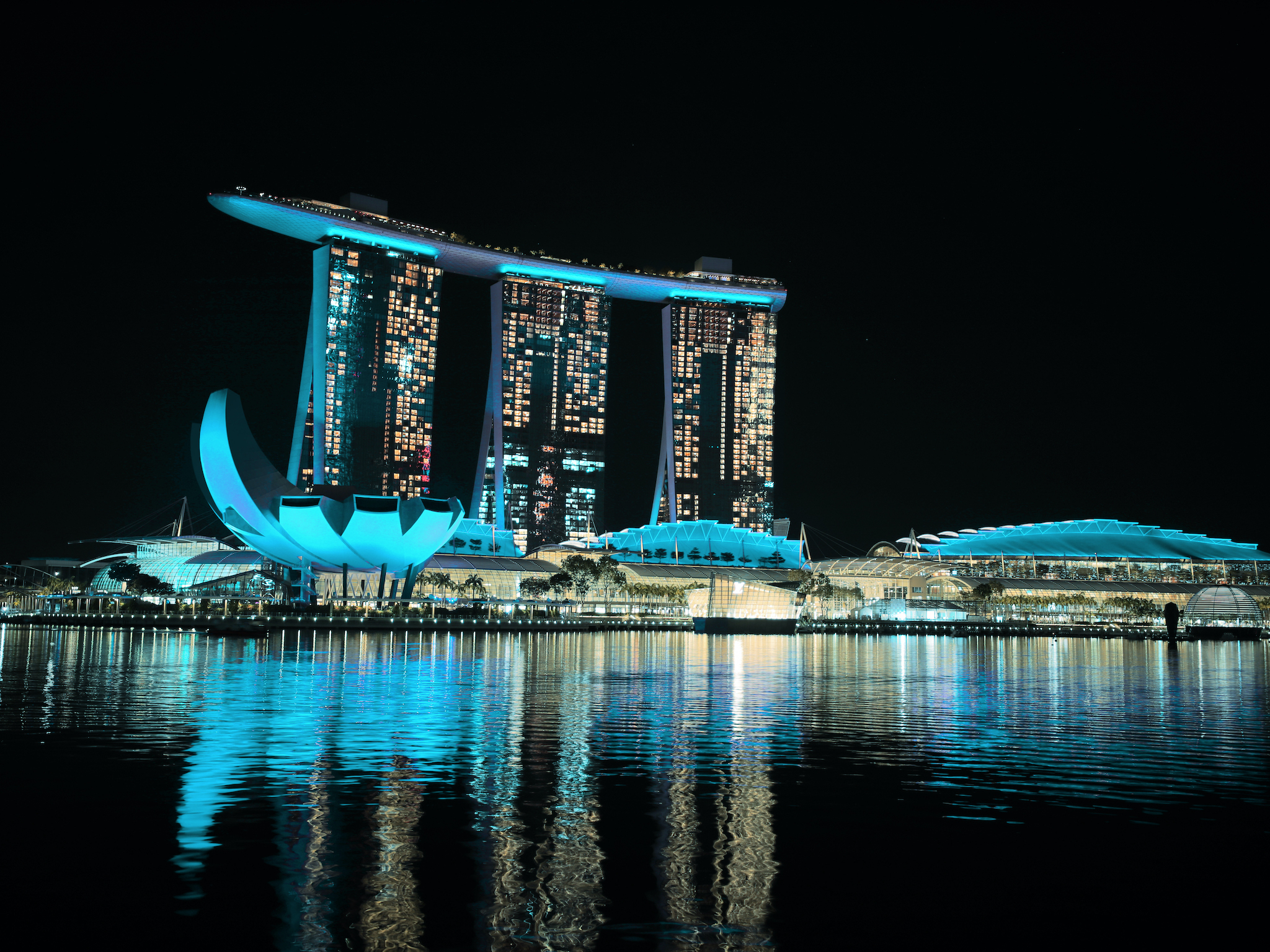 Of course, it's not a mere pretty spectacle too. City Turns Blue is both a mark of the participants' commitment to water sustainability and a reminder to the rest of us to practice responsible water habits. It's part of Singapore's National Water Agency PUB's Make Every Drop Count water conservation campaign in conjunction with Singapore World Water Day. There'll be all sorts of water-related activities happening across the island, including a Water Rationing Exercise at 116 schools and Walk for Water from Gardens by the Bay East to Marina Barrage by PUB's partners.
If you're not part of any of that, then you'll be happy to know that there are ways for you to participate. Make your home water efficient with discounted appliances from retailers like Best Denki, Courts, Gain City and Harvey Norman. There will also be over 70 blue-themed deals and promotions at malls like Orchardgateway and Palais Renaissance and F&B outlets like Liho Tea, Drips Bakery Café and FOC Sentosa.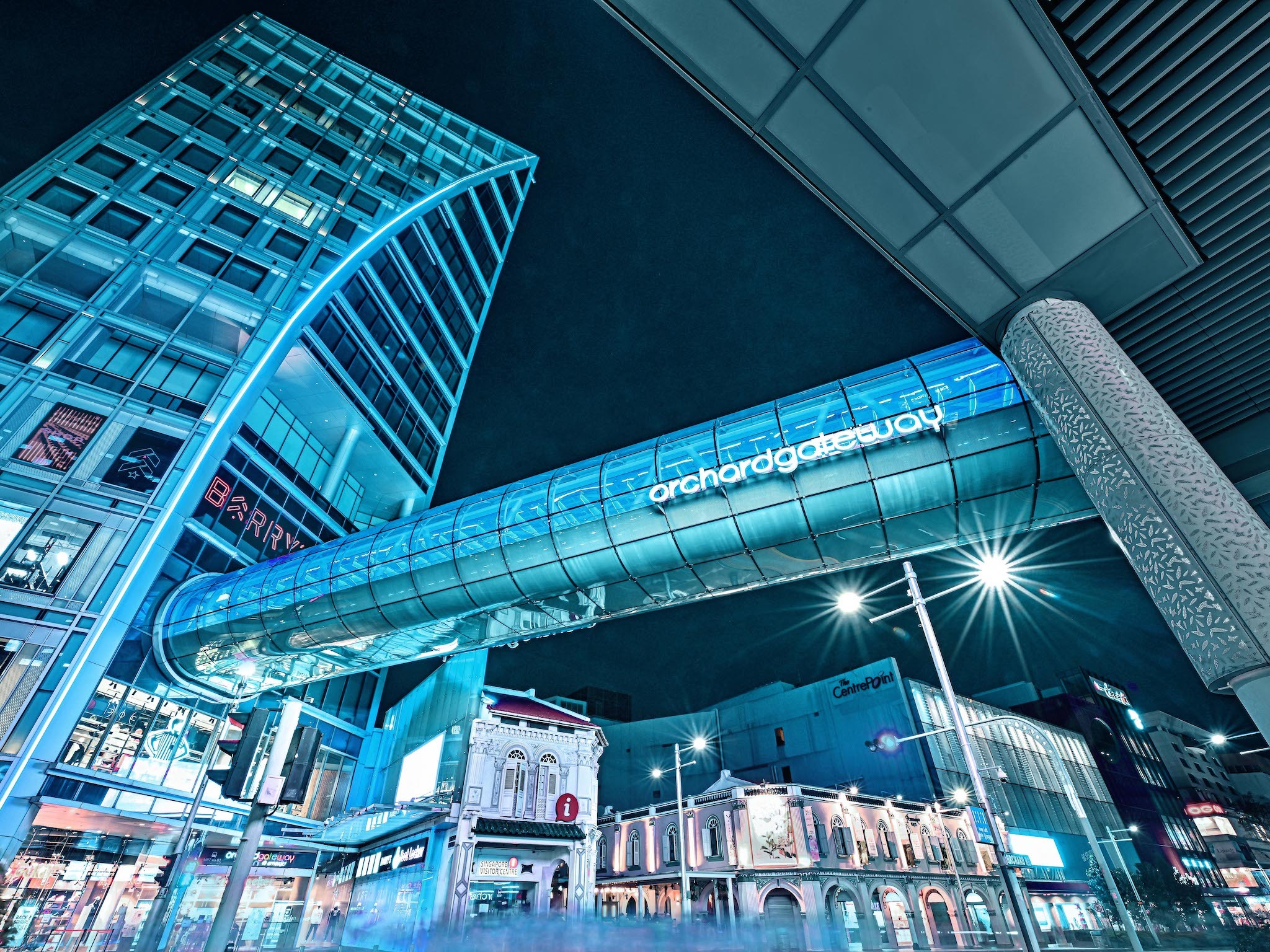 You can spread the word too – simply put your phone cameras to good use by taking photos of your favourite blue-lit locations, posting about it on social media with the hashtags #GoBlue4SG and #MakeEveryDrop Count, and sharing about the water conservation cause. Find out more about the campaign at makeeverydropcount.pub.gov.sg.
READ MORE
Where to volunteer in Singapore and get involved
Where to shop for eco-friendly products in Singapore
The best sustainable dining restaurants in Singapore