Heads up! We're working hard to be accurate – but these are unusual times, so please always check before heading out.
Where to shop for eco-friendly products and brands in Singapore
Get on the eco-friendly bandwagon by shopping at these places
Beauty and Fashion
Spending most of her growing years wrapped in African prints while harbouring a passion for craft and creation, Ifeoma Ubby has seamlessly incorporated these elements together and founded OliveAnkara, a feminine style brand that blends printed African fabrics with modern aesthetics, in 2017. Nestled within the quiant, pictersque neighbourhood of Tiong Bahru, prepare to be greeted with a vibrant explosion of colour and pattern as soon as you walk through the door. Priding themselves in their label as a 'slow' fashion brand, OliveAnkara constantly strives for and upholds its principle of "zero-waste", prizing quality and uniqueness are above quantity and mass production. With every piece carefully curated and hand-made, no two pieces are the same!
Promising customers the freedom to express themselves and their style with peace of mind and goes easy on the savings, By Invite Only stocks stunning and minimalist pieces of jewelry that can tie any outfit together. They don't skimp on quality either, ensuring that their products are given special delicate care and avoiding harsh acidic chemicals. The best part, however, is their mission of sustainability - removing all plastics from their packaging and using only conflict-free metals.
Curating pieces made of more sustainable materials like Tencel, Bamboo and 100% Organic Cotton, Esse aims to reduce its impact on the environment - in style. Esse's pieces usually encompass the subtle beauty of muted tones, seamlessly incorporating the colour palette into classic, reasonless styles. They also offer a shopping experience like no other, book an appointment here to browse all their capsules and try on their coveted pieces at their cosy pied-à-terre located along the artery of East Coast.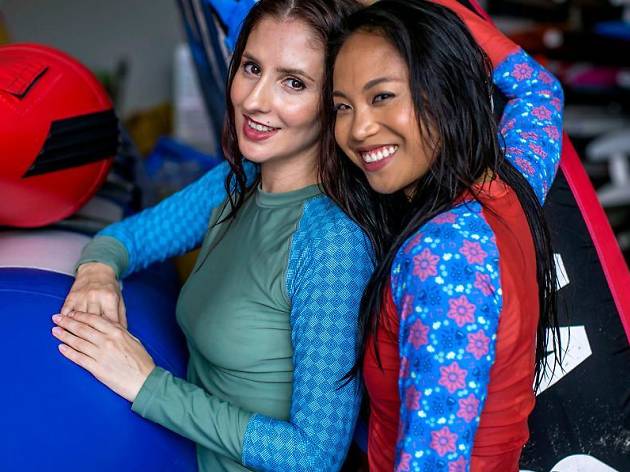 This sustainable women's swimwear brand makes pieces from recycled fabric made from waste plastic, such as fishnets and carpeting. It is melted down and spun into fibres that are then woven into the material used for the swimwear. Featuring mix-and-match cuts and prints to enable individual expression and a perfect fit, the collections include bikini separates, one-piece swimsuits, rash guards and beachwear.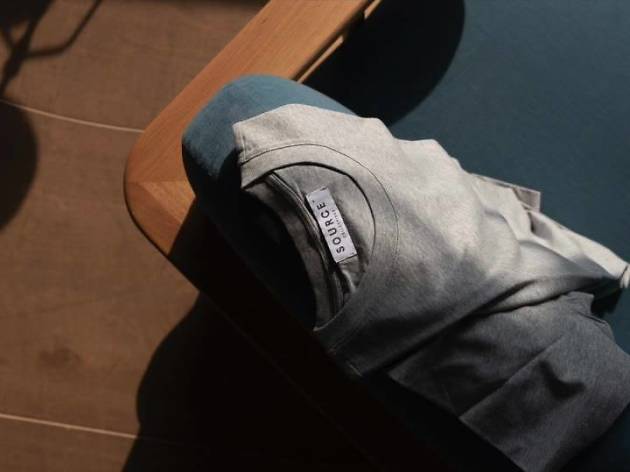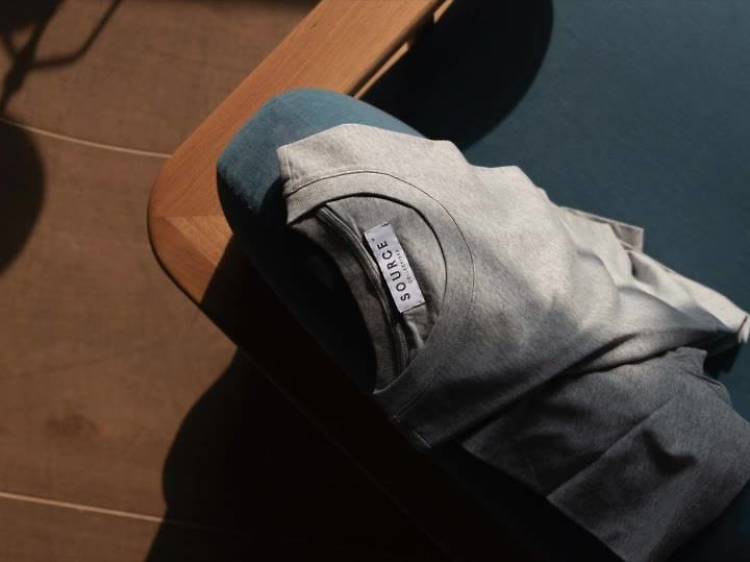 Photograph: Source Collections
Like its namesake, Source Collections believe in the search of better things and better solutions. While it stocks one things and one thing only for now – it's the softest t-shirts made out of Tencel – there was a lot of research by founder Vincent Ooi prior to stocking that $39 tee on its site. Not only do they use Tencel which is one of the garment industry's most eco-friendly fibres, the brand is also clean and upfront about where and how its T-shirts are made.
The factory in China where it is made has stringent ethical practices that are upheld and the staff are working in bright, clean and comfortable environments and earn respectable wages. On top of that, your t-shirts come in eco-friendly packaging as well.
See sourcecollections.com for stockists.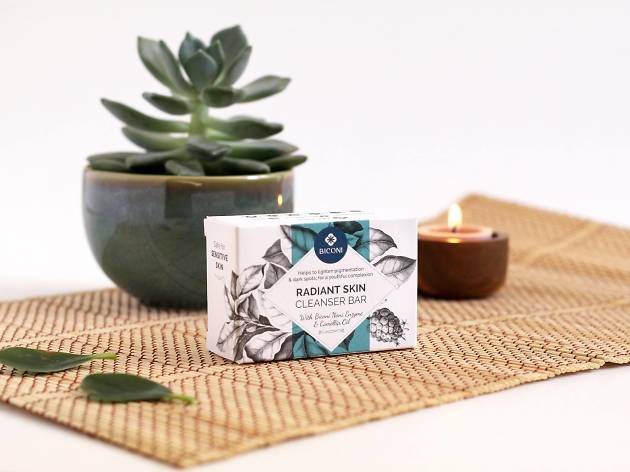 Mother Nature is a great source of inspiration for the folks at Biconi. Founded by a mother and daughter duo, the brand started after both of them personally experienced the healing power of natural ingredients in restoring health. Most of the ingredients used in the products are kept local or from Malaysia – to bring awareness of its own Asian heritage and and reduce the environmental footprint.
Products are formulated in concentrated doses and in small batches to minimise waste. They also prefer to work with local suppliers and towards empowering our local communities. Customer favourites include the glow serum and the shampoo bar for thinning hair.
See biconi.com for stockists.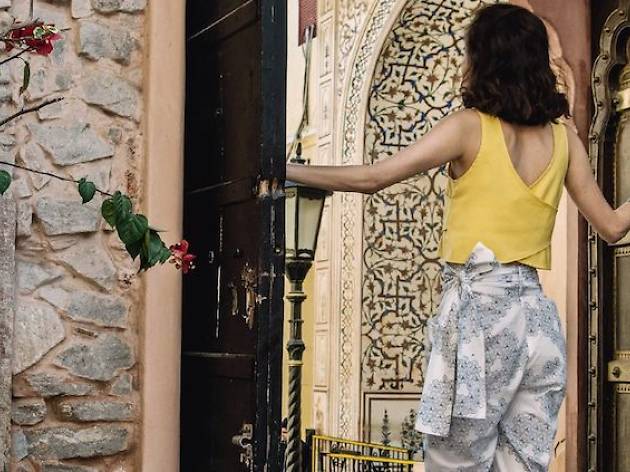 Matter sees itself as a 'socially motivated brand' that also prides itself as being a sustainable and conscious fashion label. It works with skilled artisans living in the rural parts of Asia to make products from heritage-based fabrics in a sustainable and thoughtful manner that honours the culture and craft. Handcrafted in organic cotton as well as biodegradable fabrics, its collection of bathroom-friendly jumpsuits, trousers, tops and dresses are breathable, comfy and perfect for the tropical heat in Singapore.
See matterprints.com for stockists.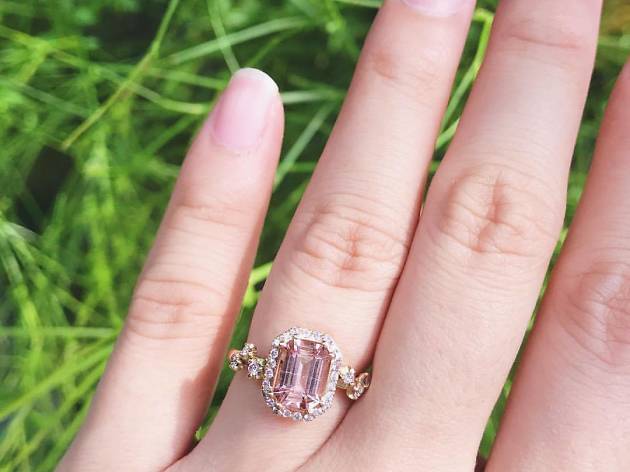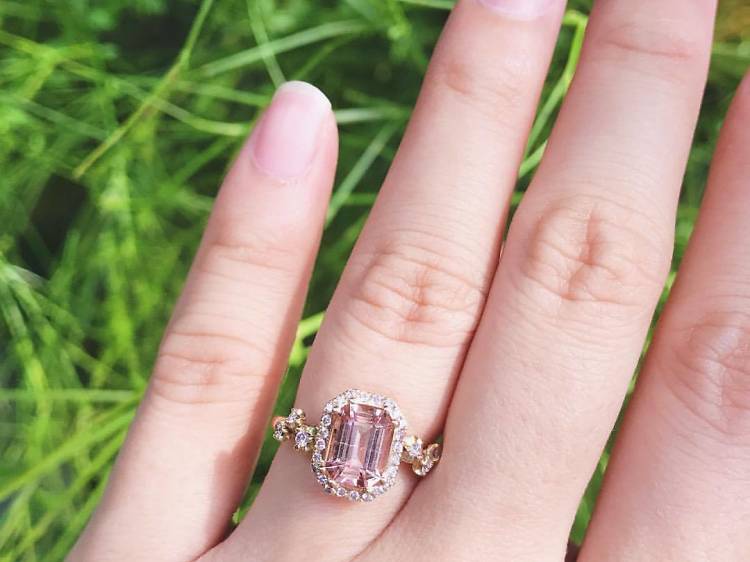 Both ready-made and bespoke designs are thoughtfully handcrafted and truly unique but the main purpose of the brand was to create meaningfully made jewellery to impact a new generation of young jewellers in Phnom Penh, Cambodia. Like its name, it was to honour covenant love through the jewellery.
Everyone is done right here, from ethically-sourced gems and conflict-free diamonds to ensuring all artisans have fair pay, benefits, and insurance. Besides, each piece of jewellery made and sold directly impacts the families of the nine artisans they have onboard.
See covenant-jewellery.com for stockists.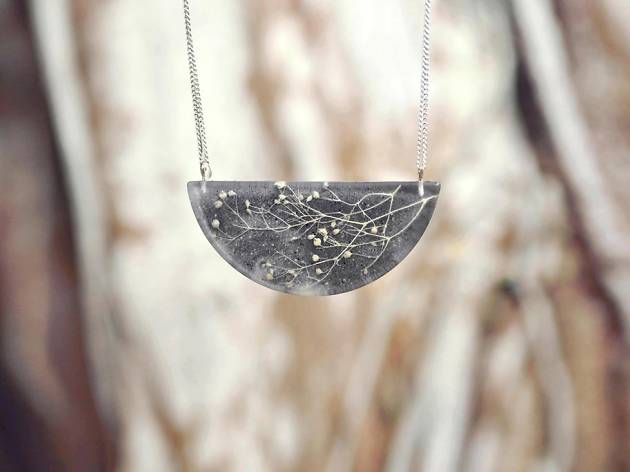 Do your part in recycling and reducing carbon emissions with Amado Gudek's necklaces, brooches and earrings. Launched by local designer Elaine Tan, the jewellery line handcrafts its bling using by-products of waste – called 'bioresins' – and other eco-friendly materials. Compared to traditional petroleum-based resins, these bioresins the Singapore label imports from the US contain renewable materials that are sourced from industrial waste.
Amado Gudek's latest collection, Mountain Bonsai, taps into the subtle beauty of plant fillers, which are typically used to complement larger flowers and bouquets. These plant fillers, such as sea moss, are dried then framed and embedded by hand into speckled bioresin blocks.
See amadogudek.com for stockists.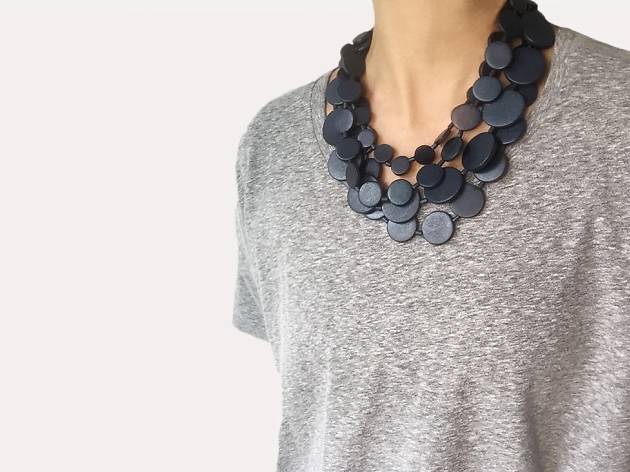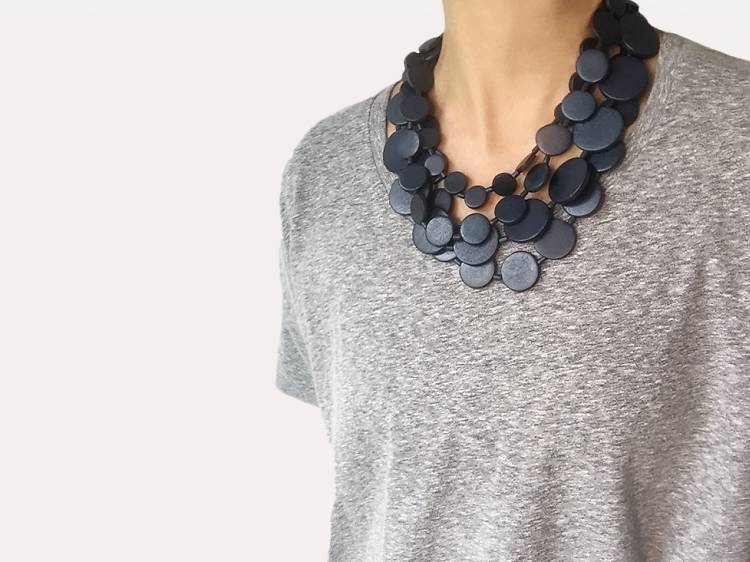 This Singapore-based designer creates timeless jewellery designs that are simple, elegant and designed to withstand the test of trends. In her Twig series, WoonHung works with all-natural materials such as white wood, a renewable material sourced from the process of only cutting off the branches of trees, so that there's less wastage and the plants continue to thrive.
Besides its eco-friendly mission, WoonHung adopts socially responsible practices: she works directly with communities of craftsmen in Cebu, the Philippines, so every piece of handmade jewellery sold goes to supporting their livelihoods.
See woonhung.co for stockists.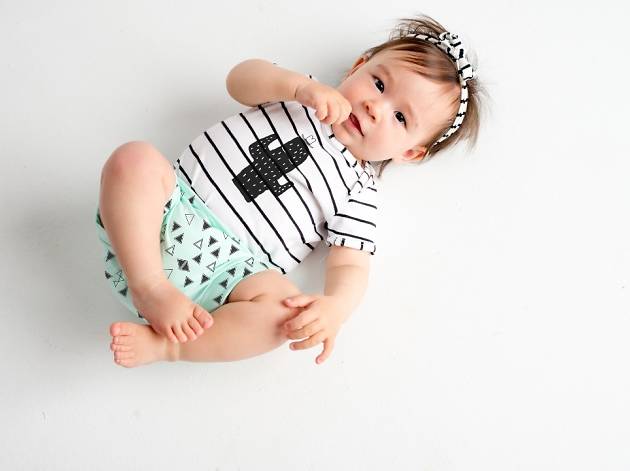 Stay Earth-friendly and keep your kids away from 'naughty chemicals' that are present in clothes. Launched by Tay Eu-Yen, a mother of two, this multi-brand online store offers apparel for children zero to six years that are derived from natural and organic sources. Happy Monkey's childrenswear are not only good for the environment, but also non-toxic, ideal for children with rash-prone skin and conditions such as eczema.
The 37-year-old entrepreneur carefully curates each brand for its sustainable and fair-trade practices. Since launching in February this year, Happy Monkey has grown to include 15 international brands that use four types of eco-fabrics that are soft and breathable: bamboo, organic cotton, soya and Lenzing Modal, a light, silky and fibre from beech trees.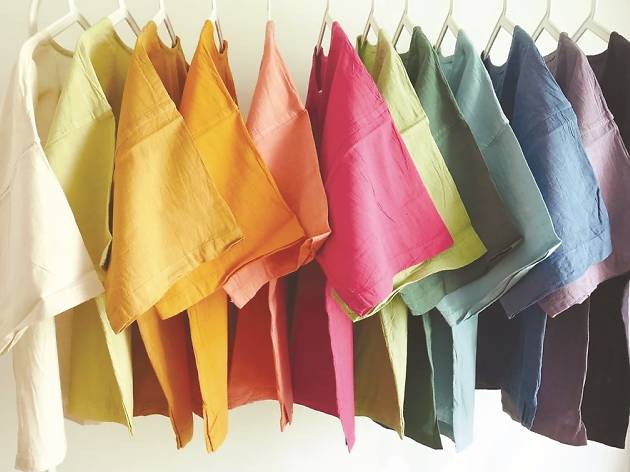 Return to a life of simplicity and days of old with You Living. This online fashion and accessories store is all about traditional handmade processes, minimising waste, and avoiding mass production. It has also partnered designer Cheng Hui-Chung – himself a proponent of eco-friendly processes, and comfortable and relaxed designs – to design a few collections.
'Artisanal' takes on a whole new meaning with Taiwan-based Cheng, who designs, weaves and even dyes his own cotton and flax fabric. Instead of using alkalis and acids to dye the textiles, Cheng soaks the cloths in traditional enzymes for six to eight hours, and uses the same dye for multiple batches of textiles, reducing water and dye wastage.
See youliving.com.sg for stockists.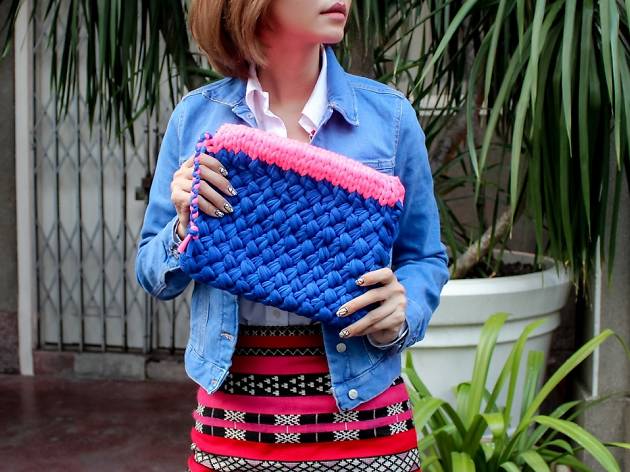 Of yarn, that is. Founded in 2015 by Adeline Loo, It Takes Balls is a knitting business that offers ready-to-wear apparel, knitting workshops and supplies, and DIY kits for the modern knitting enthusiast with a heart for the environment. Because according to the gutsy entrepreneur, the name of her brand simply suggests having the courage to reject mass consumerism, especially in Asia, where it's not always going to be easy.
Inherent in the process of knitting is social and environmental responsibility. The brand hopes that by crafting something by hand, people will be weaned off buying throwaway items. All the materials that It Takes Balls uses and stocks are also carefully sourced, such as cut-off fabric from fashion textile factories that would otherwise be delivered to incinerators and landfills.
While evening gowns are certainly a treat for the eyes, helplessly watching them collect dust in the closet longing to be used after that one(1) formal event is not. Instead of wasting away an opulent evening gown, it'll do you (and the environment) so much better by just renting one. Located within the civic district, prepared to be spoilt for choice at Style Lease, boasting a vast collection of dresses from over 200 designer brands.