Heads up! We're working hard to be accurate – but these are unusual times, so please always check before heading out.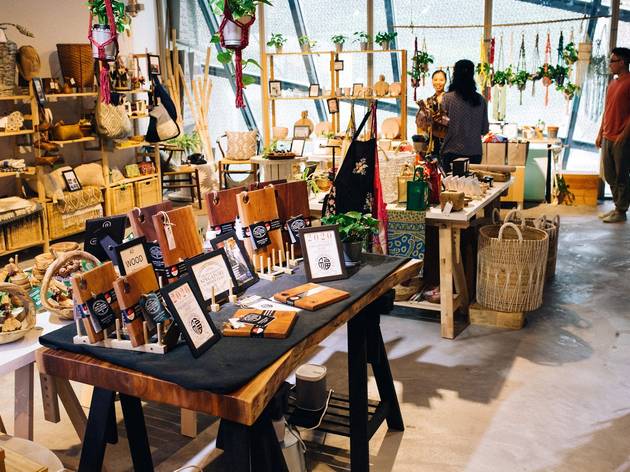 Where to shop for eco-friendly products and brands in Singapore
Get on the eco-friendly bandwagon by shopping at these places
Lifestyle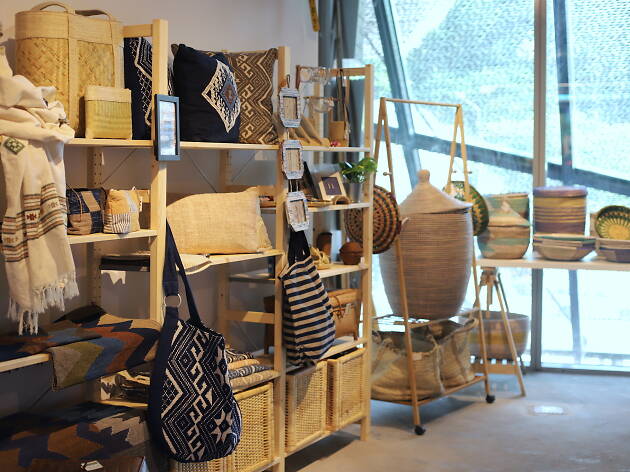 Fashion and sustainability can indeed go hand in hand. Aligned with their mission to champion conscious living, expect to find quirky items like handcrafted necklaces and shoes made from recyclable material amongst other eco-friendly gems like compost bins and reusable sandwich wraps. If you're exploring eco-friendly skincare options, there are plenty of choices of face scrubs, face mists and more in-store. Browse the ethically made creations of more than a dozen of homegrown and international brands.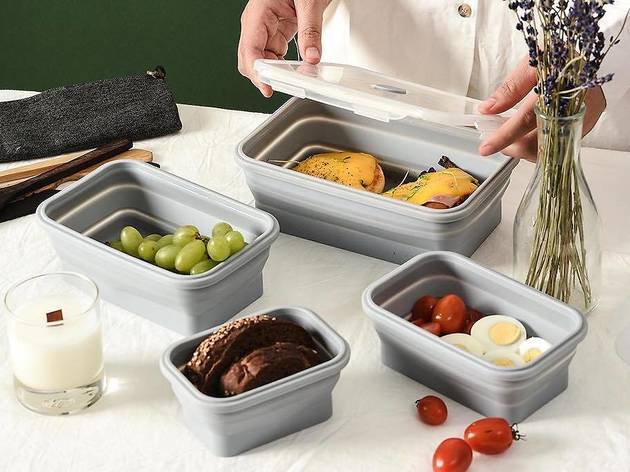 Photograph: ByKuraHome
New kid on the online block, multi-label retailer ByKuraHome boasts a plethora of stylish eco-friendly household and lifestyle essentials that are not only sustainable but "deliver a better experience than conventional options". Add to cart quality, zero-waste must-haves such collapsible lunch boxes, silicone storage bags that are safe for the freezer, microwave and boiling water, as well as totes and mesh produce bags for grocery shopping _ say no to plastic bags.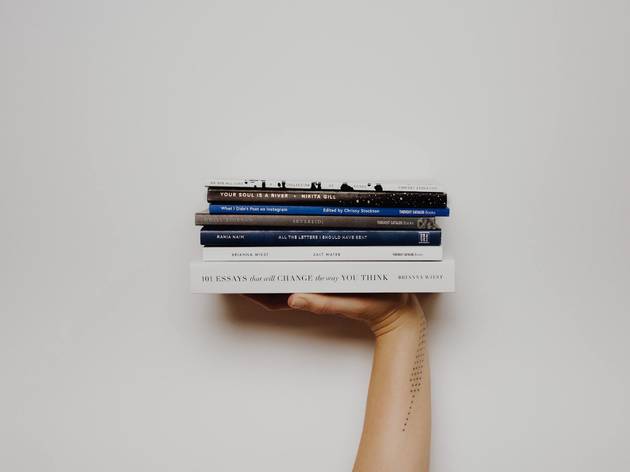 Photograph: Unsplash
Thryft was started by students from the National University of Singapore and is a second-hand online bookstore where you can trade in old books for credits to purchase other books on its marketplace. There is a wide range of books in the store and you can find textbooks, local literature, Murakami and also graphic novels. Prices are cheaper because the books are used so don't expect them to be in pristine condition.
All about green living, this lifestyle store is a one-stop-shop for everything from quality houseware and kitchen supplies with playful designs to innovative office stationery and fashion accessories. You'll even find sustainable wares for your zero-waste journey as the brand takes pride in its eco-friendly practices and practical substantiality through its product innovation. With its eye-catching designs, you won't be able to resist grabbing a shopping basket for your fill.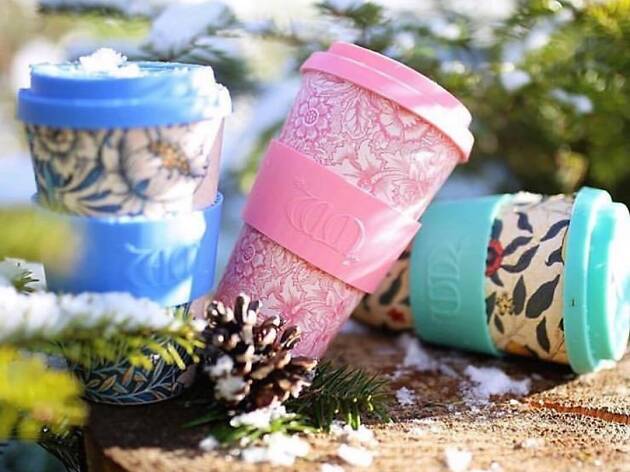 Ecoffee Cup
Your Sustainable Store is a Singapore-based online store which stocks a wide range of curated, stylish and affordable sustainable products like reusable bamboo coffee cups, super useful beeswax wraps, plastic-free silicone storage bags, bamboo toothbrushes and other practical eco-friendly items. The store hopes that the aesthetically pleasing collection will inspire more to pick up a sustainable lifestyle.
The Social Space wears many hats. It's a cafe, a florist, an eco-friendly lifestyle store, a nail salon and also houses The Refillery, a zero-waste bulk store. The space also stocks products that promote a good cause. Buy a scented candle from Riau Candles and the proceeds will go to funding a local family from the Riau Islands, shop handmade jewellery from The Clay Day which helps empower underprivileged youth.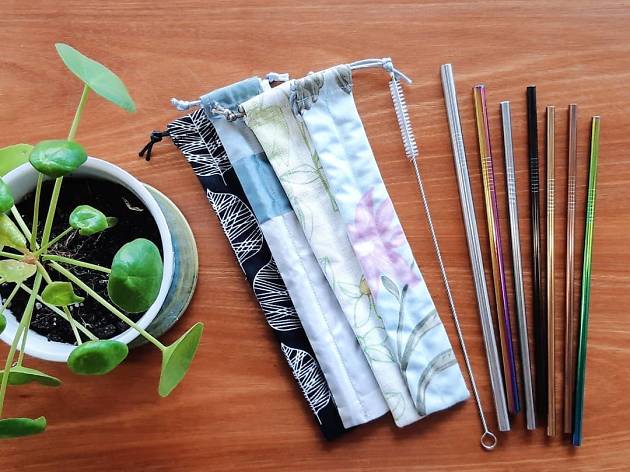 The Sustainability Project
The eco-friendly and green lifestyle doesn't always mean that style and aesthetics have to be compromised. The collection over at The Sustainability Project is beautifully curated and you would want to put everything on display. Find bamboo and rose gold metal straws, reusable sandwich bags and coffee cups, beeswax wraps, printed cotton towels and more.
Every product you see stocked are sourced from trusted brands and even packaging is crafted from used boxes or unwanted envelopes to keep in theme of all things recyclable and sustainable.
See the thesustainabilityproject.life for stockists.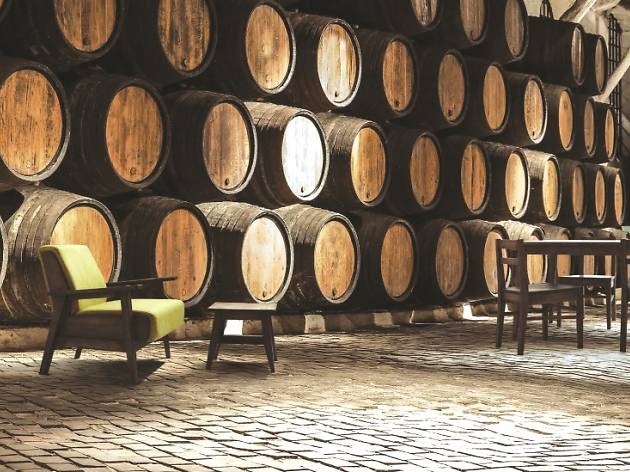 No stranger to the scene, Hommage Lifestyle is the largest Japanese-inspired furniture and lifestyle concept store in Singapore and has been operating in the Little Red Dot for over a decade. The store works with homeware and furniture brands from all across Japan, and is inspired by the nation's pride and focus on long-lasting material and product quality. One collection that stands out for sustainable design is Whisky Oak, by Nagoya-based retailer Yoshikei Corporation.
As its name suggests, the wide range of furniture is handcrafted from whisky casks that have been salvaged from distilleries. Like the alcohol that was matured in the barrels for up to 30 years, the idiosyncratic characters of each preserved cask was conscientiously retained – or as the brand says, 'regenerated'.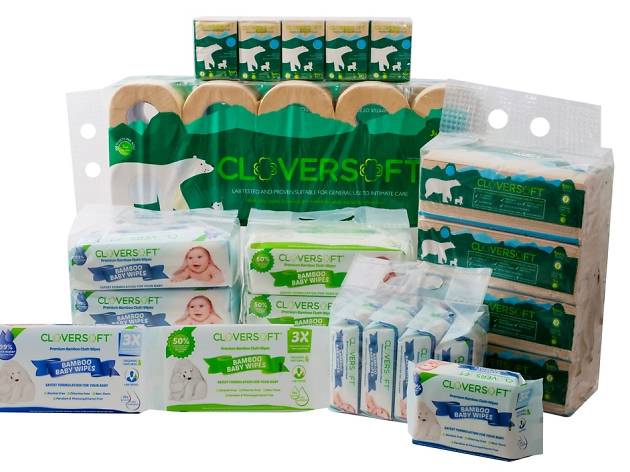 Fight global warming while clearing your nose. Started by the Alps Group in Singapore, this affordable brand of hygiene and bathroom tissues strives to reduce our reliance on trees by making a simple material switch from paper to bamboo. For Cloversoft, it's tiny lifestyle adjustments and everyday choices that make a difference to the environment.
Typically cultivated without pesticides or insecticides, the robust bamboo grows faster than any woody plant in the world, and absorbs 35% more carbon than trees, allowing Cloversoft to provide eco-friendly consumables at affordable prices. The tissues and wipes are also not artificially whitened, promising a truly natural, safe and chemical-free alternative.
See cloversoft.com.sg for stockists.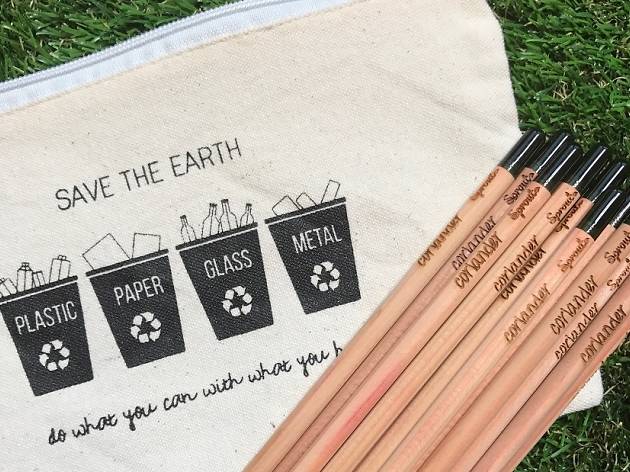 Inculcate environmental consciousness in your kids with a one-stop shop for eco-stationery. Instead of bringing home regular writing and colouring materials that are often petroleum-based, spare a thought for the Earth with Brilliant Bee's natural and renewable beeswax crayons, and 'sprout pencils' that come with seeds for your kids to plant and grow after the ink has long dried.
Aside from partnering brands that are transparent with their design and manufacturing processes, The First Green Store collaborates with local schools to spread the green message, creating awareness about conscious consumption and how to remedy it. Because you're never too early to start.
See thefirstgreenstore.com for stockists.