As international travel has come to a pause, we've turned inwards to appreciate everything Singapore has to offer. Art has taken over the heartlands – whether it's a roving library in Jurong and Yishun or flowers that bloom at void decks in Pasir Ris. Recently, neon-coloured lights pepper the walls of a Jalan Batu HDB void deck in Mountbatten, only momentarily. Passers-by may be confused, but it is the result of a one-man exhibition by Wei Lieh Lee.
Called Very Momentary Exhibition 1.5, it is a series of "momentary" installations that take over void decks of heartlands. Wei, a designer and installation artist who has lived and worked in New York City, Changchun in China and studied contemporary art for two semesters in Prague, said the idea came about with a regular pedestrian bridge in his neighbourhood. What started as a collective in 2013 by three friends then became very transcendent installations.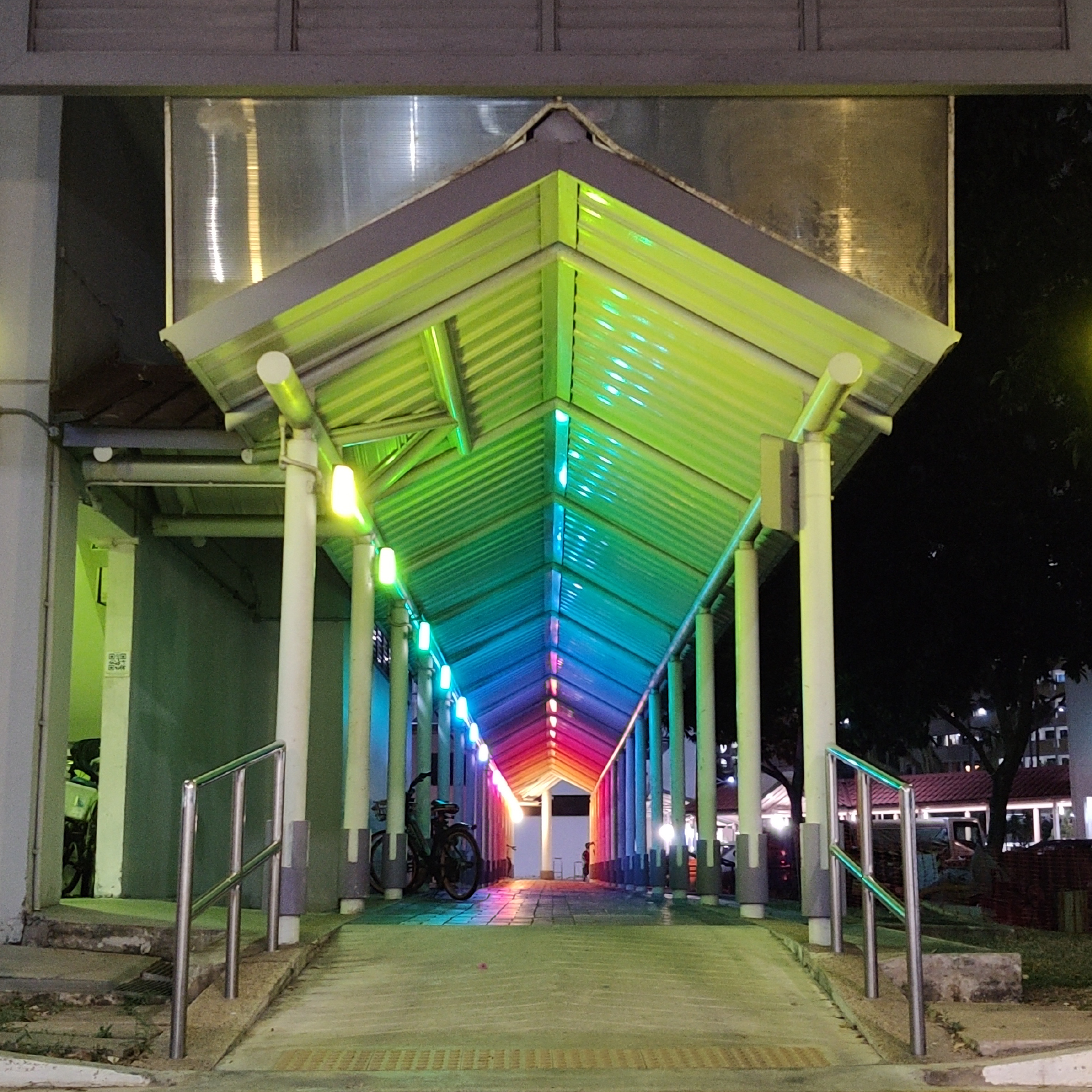 "About 3 years ago, I had an idea of transforming a regular pedestrian bridge in my neighbourhood with rainbow colour lights – wanting to spark curiosity and joy in people's lives," says Wei. "While I was living overseas and busy working, on and off, this installation idea slowly evolved in my mind. This year, I decided to only work part-time, so that I can create more art pieces. Very Momentary Exhibition is then able to be realised."
Today, Wei runs Very Small Exhibition alone. This isn't Wei's first rodeo in Singapore, however. He has also participated in Noise Singapore, Singapore Night Festival and I-Light Marina.
Very Momentary Exhibition is inspired by the concept of rainbows in the sky, which appears surprisingly and disappear after a short while. How is it done, you may wonder? Wei uses Blu Tack and tape to put up transparent vinyl film of various colours over the lights to create a vibrant neon effect.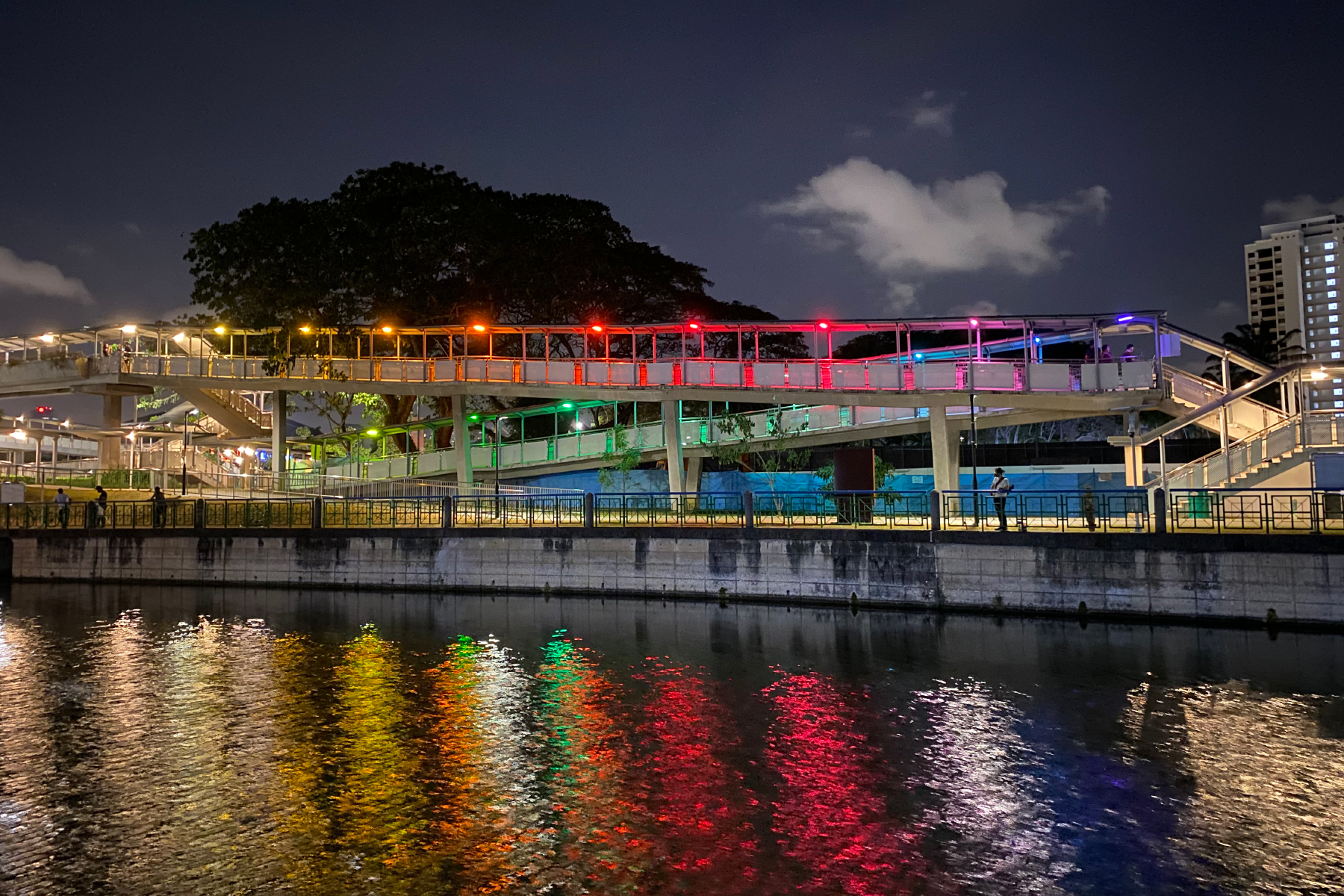 "Many people in Singapore are always so busy working. Day in and day out, many just fall into the cycle of business," Wei says when asked about his inspiration. "I am always looking for opportunities to transform or make use of daily regular objects to create work of arts that makes people stop worrying and just enjoy the moment."
We asked what's on the cards for him, but he only hinted that he's planning to do a piece in another neighbourhood in April. He will also likely do a piece in different neighbourhoods each month – so keep your eyes peeled.

Read more:
Artist spotlight: an interactive picnic that reconnects people with local durian culture
Popular Instagram-friendly exhibition Museum of Ice Cream is coming to Singapore, along with other new attractions
Look out for this mysterious woman reading hilarious books on the MRT