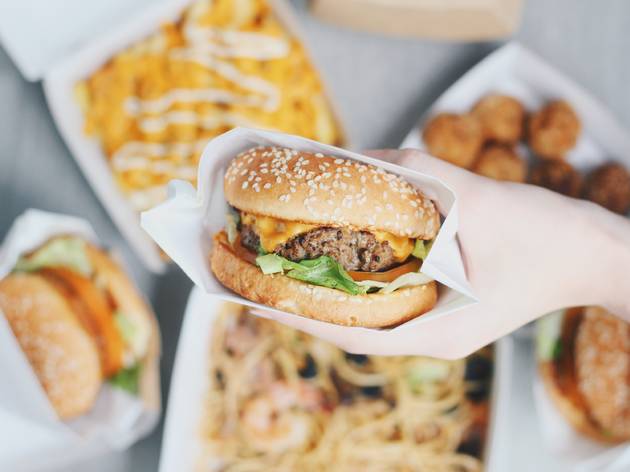 Da Bao Diaries: burgers and pasta from a hawker stall
Zipp Burger and Pasta is a young hawker's ode to her favourite dishes
Posted: Friday June 5 2020, 4:58pm
Welcome to Da Bao Diaries, a column dedicated to what Time Out Singapore's editors are eating and drinking at home till we can visit our city's restaurants and bars once more. Da bao is a Singaporean colloquialism derived from Mandarin that refers to having a meal to go instead of dining in at an establishment.
Burgers and pasta are versatile dishes with universal appeal, and Zara Tan will be the first to attest to that. "I'm always on the lookout for good burgers – locally or abroad," she shares. "Pasta has always been my go-to dinner fix."
Her love for the dish started growing alongside her interest in cooking. And one day, after getting inspired by watching an episode on a food cooking channel, Zara began the journey of developing a hamburger recipe that she could call her own. "I started experimenting," says the aspiring chef – and toyed with the idea of creating a unique pork burger. "I was inspired by my trip to Japan a few years back, and I thought it would be an interesting burger since it's not commonly found in Singapore," she says.
Two years ago, Zara took the plunge to open a hawker stall dedicated to her favourite food. She set up Zipp Burger and Pasta on the second floor of Amoy Street Food Centre. "After trying out various industries, I decided that I would like to give my passion for cooking a go," shares the young hawker.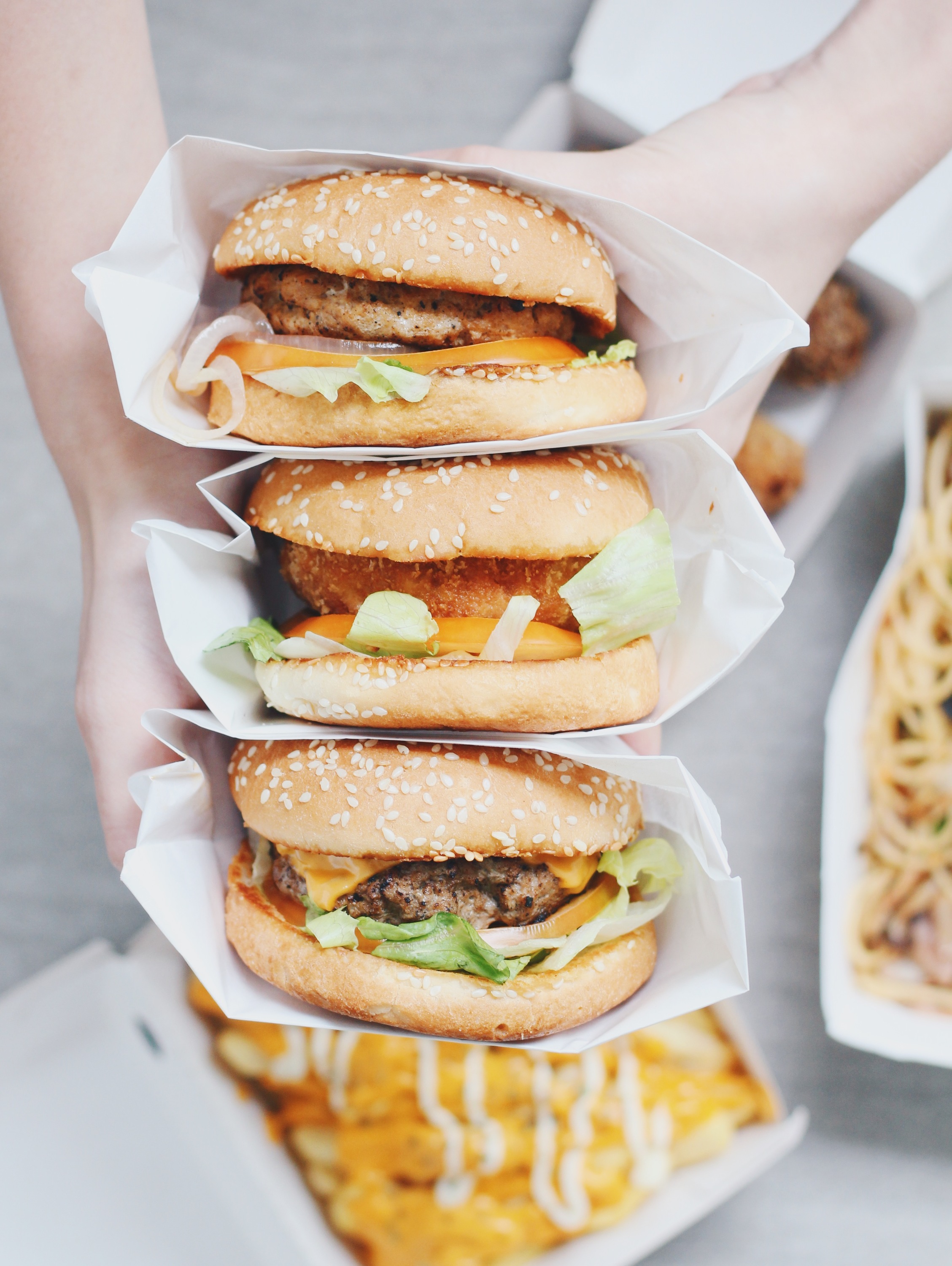 On the menu, you'll find Zara's signature hamburger ($5.70), a no-frills creation with hand-formed beef patties made fresh from scratch daily. It then comes layered with requisite toppings of tomatoes and lettuce, sandwiched between fluffy buns. Zipp's hamburger is an almost faultless rendition of the classic stack that travels well – the buns remain soft, and the meat retains its juice in every bite; condiments of ketchup are unnecessary. Equally mouth-watering is the pork burger ($5.70), a hefty sandwich that comes loaded with a breaded pork patty then drizzled with a secret homemade sauce. And everything is made without preservatives – "Just like how I would cook for my family at home," says Zara.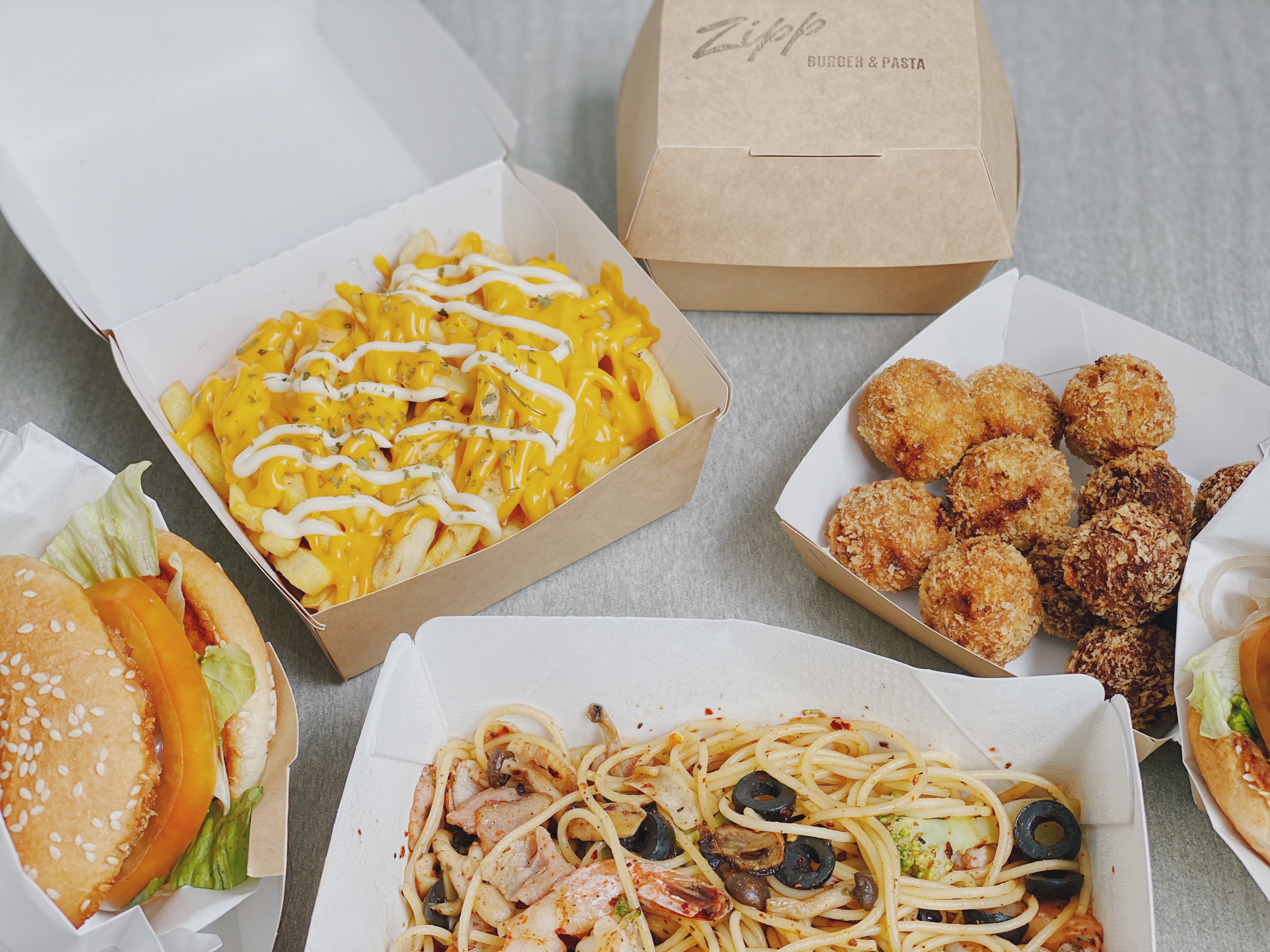 Meatballs ($4 for six) are worth an order, too. Each parcel, in variants of beef and pork, manages to retain its crunchy, breaded exterior despite the travel time. For carbs, try the selection of aglio olio, which Zara describes as "pasta with wok hey". Spaghetti cooked over high heat, and depending on the weekly rotating menu, can come tossed with ingredients of smoked duck ($7.70) or prawn and bacon ($7.70).
HOW TO ORDER If you're back in the CBD for work, drop by its outlet at Amoy Street Food Centre for pick-ups and takeaways. Otherwise, WhatsApp 9656 6865, and browse the latest menu on its Facebook page. There's no minimum order, and island-wide delivery fee ranges from $5 to $10 depending on your location.
Share the story