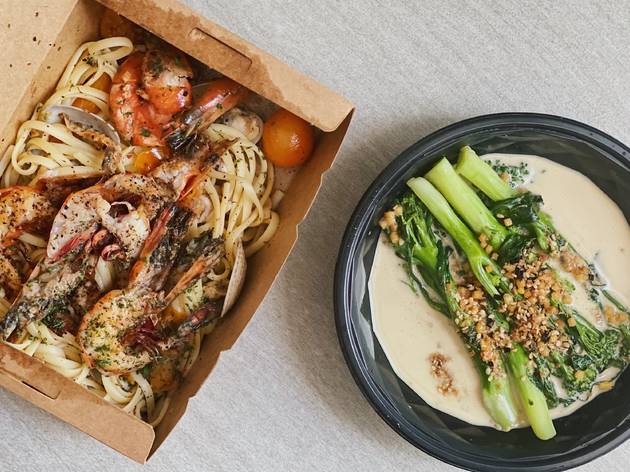 Da Bao Diaries: get the freshest catch of the day at Nude Seafood
Fish, prawns, shellfish, and other seafood dishes done well – and raw too
Posted: Tuesday May 19 2020, 2:13pm
Welcome to Da Bao Diaries, a daily column dedicated to what Time Out Singapore's editors are eating and drinking while Singapore's 'circuit breaker' measures are in place till June 1. Da bao is a Singaporean colloquialism derived from Mandarin that refers to having a meal to go instead of dining in at an establishment.
It's hardly an overstatement when we say this: you'll find only the freshest catch at Nude Seafood. Most ingredients come from the family's seafood wholesale business, Hai Sia Seafood, which has been around for over three generations. The result: reliable quality – and supply – of fish, prawns and other shellfish that are used to prep the restaurant's seafood-centric menu.
There's the Fisherman's Linguine ($26.80), where halved tiger prawns, plump Manila clams, and tender cuttlefish is served with pasta. It all comes tossed with a cherry tomato coulis that makes slurping down this dish all too easy. Add on a side of broccolini jazzed up with cashew emulsion ($10.80) for a well-rounded meal.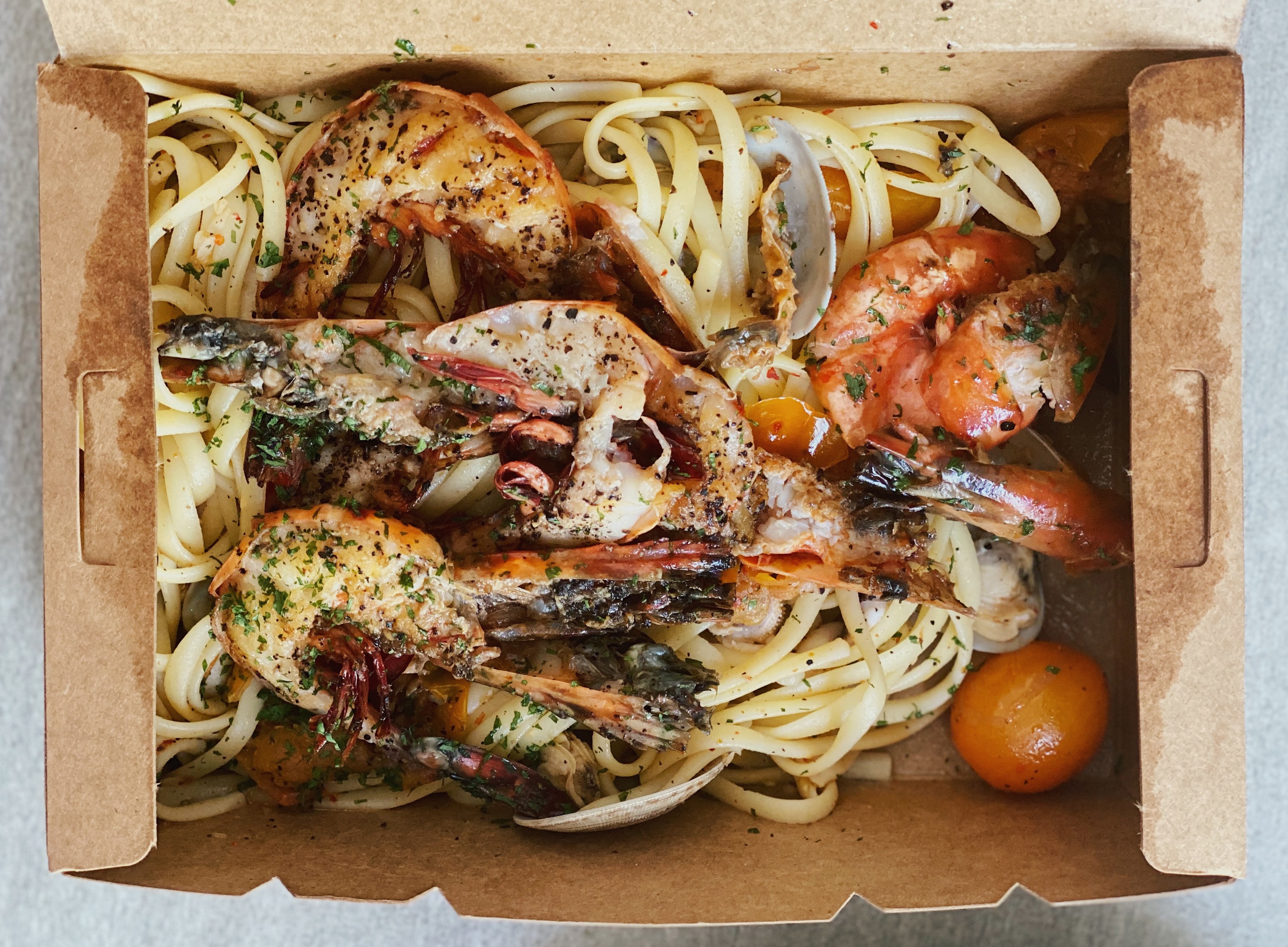 The menu also features its signature hickory-smoked salmon ($19.90) served medium-well on a bed of black forbidden grains – a rare, old variety of rice. There's also the hearty "bouillabaisse" seafood stew ($25.60) cooked with a medley of fresh seafood – tiger prawns, seasonal fish, clams, and cuttlefish – that adds depth and richness to the broth. Apart from cooking with prized ingredients from the sea, the restaurant also has a burger ($18.80) crafted with grass-fed New Zealand Wagyu, binchotan-grilled Iberico baby back ribs ($26.90), and a whole young chicken ($25.80) grilled with a house-fermented chilli glaze.
From now till June 1, every dollar from each order goes toward the Nude Care Fund, an initiative by the restaurant to raise money to cook meals for the Autism Association Singapore. Nude Seafood will also match the total amount and donate any excess to the organisation as well.
HOW TO ORDER nudeseafood.com/order. The restaurant is offering a 10 percent discount from now till the end of 'circuit breaker' (June 1). Delivery fee starts from $8, and is free for orders above $80.
Need more takeaway inspiration?
Check out our previous Da Bao Diaries entry
Read on for more restaurants offering takeaway and delivery
Wash it all down with bottled cocktails from these local bars
Share the story