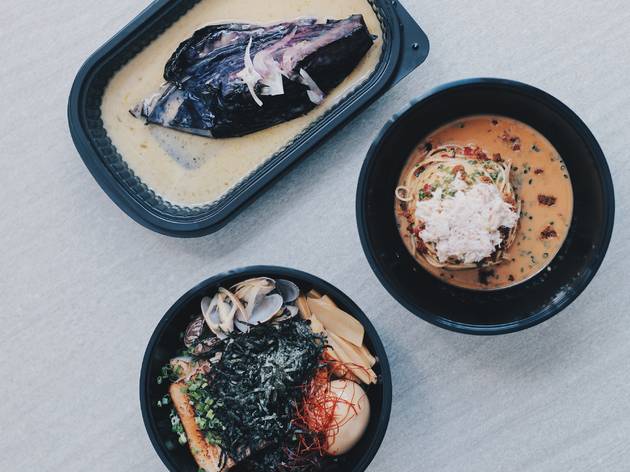 Da Bao Diaries: gourmet meals from The Masses that travel well
Takeaway food that can safely survive the delivery journey
Posted: Friday April 24 2020, 12:57pm
Welcome to Da Bao Diaries, a daily column dedicated to what Time Out Singapore's editors are eating and drinking while Singapore's 'circuit breaker' measures are in place till June 1. Da bao is a Singaporean colloquialism derived from Mandarin that refers to having a meal to go instead of dining in at an establishment.
So here's the thing about packaged meals that you get delivered: it's just not quite the same. It's not just a matter of putting the dish into plastic containers and paper bags, F&B owners also have to think about ensuring food quality through the delivery journey from the restaurant's kitchen to your dinner table and how the food stands up to being reheated in the microwave. Manage your expectations and accept the fact that most meals that come to you on wheels just won't be as good.
But some eateries have devised ingenious ways and made tweaks the menu to make sure that the food is as close to restaurant quality as possible. One of which is The Masses. Take for instance its delivery-only special: The Masses Ramen ($20.90). The ready-to-eat version sees the chicken collagen broth packed separately from a bowl that's brimming with himi udon (flatter, and smoother than your usual curled ramen noodles), thick-cut slices of charred pork belly, sari clams, bamboo shoots, ajitsuke tamago, and black fungus. Pop the soup base over the stove-top to warm it through, then pour it over to enjoy a piping hot bowl of ramen.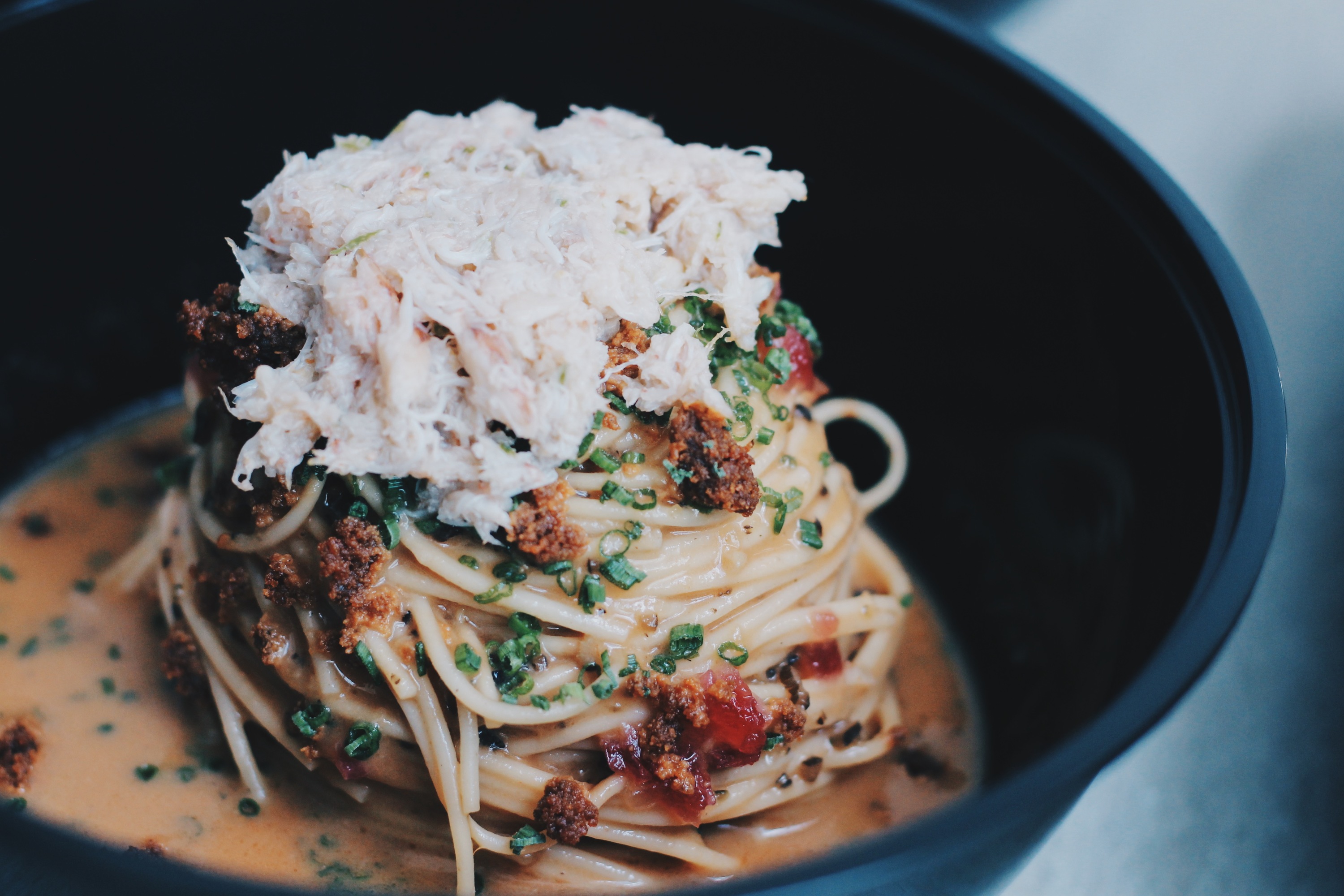 And while you're waiting for things to heat up, use the time to devour the C&C&C&C Pasta ($19.90), a pre-chilled cold-noodle dish that can be consumed straight from the bag. To enjoy, loosen the tightly packed noodles to ensure each strand comes coated with the smooth lobster sauce, together with the crabmeat and caviar that comes packed on the side. For a complete meal, throw in orders of the braised purple cabbage ($14.90) that sits in a pool of umami-laden prawn head butter, or try unique French-Asian plates of duck confit served alongside wok-hey rice noodles ($18.90) and char siew lamb rib ($14.90). The Masses also has lunch sets ($26.90) and bundle deals (from $55.90 for two to $160 for six) available for both pick-up and delivery.
Minimum order $25
Delivery fee From $6, free for orders above $200, and orders above $100 can enjoy a $10 voucher which can be used immediately to offset the delivery fee
Order here order.themasses.sg
Share the story