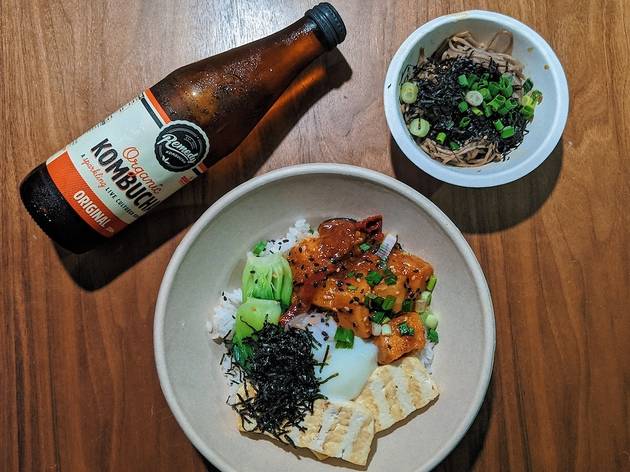 Da Bao Diaries: this Norwegian eatery serves mala poke bowls
Pink Fish serves fast food with a healthy-ish twist
Posted: Thursday May 28 2020, 9:29am
Welcome to Da Bao Diaries, a daily column dedicated to what Time Out Singapore's editors are eating and drinking while Singapore's 'circuit breaker' measures are in place till June 1. Da bao is a Singaporean colloquialism derived from Mandarin that refers to having a meal to go instead of dining in at an establishment.
Eating healthy has never been easier with all the amazing delivery options out there. You won't even miss being a walk away from a grain bowl-touting kiosk in the CBD. If you're not one for salads or anything too green, then poke bowls are a great middle ground. It's packed with lean protein, healthy fat from fish and lots of fibre from the veggies and wholegrains – and it tastes far better than a boring salad.
Pink Fish may be a fast-food joint, but the menu includes plenty of dishes that feature sustainably farm-raised salmon from Norway. On top of the regular menu of includes burgers, wraps, stews and poke bowls, Pink Fish has added a seasonal mala poke bowl to spice things up for those of us bored with the mundanity of staying home all the time.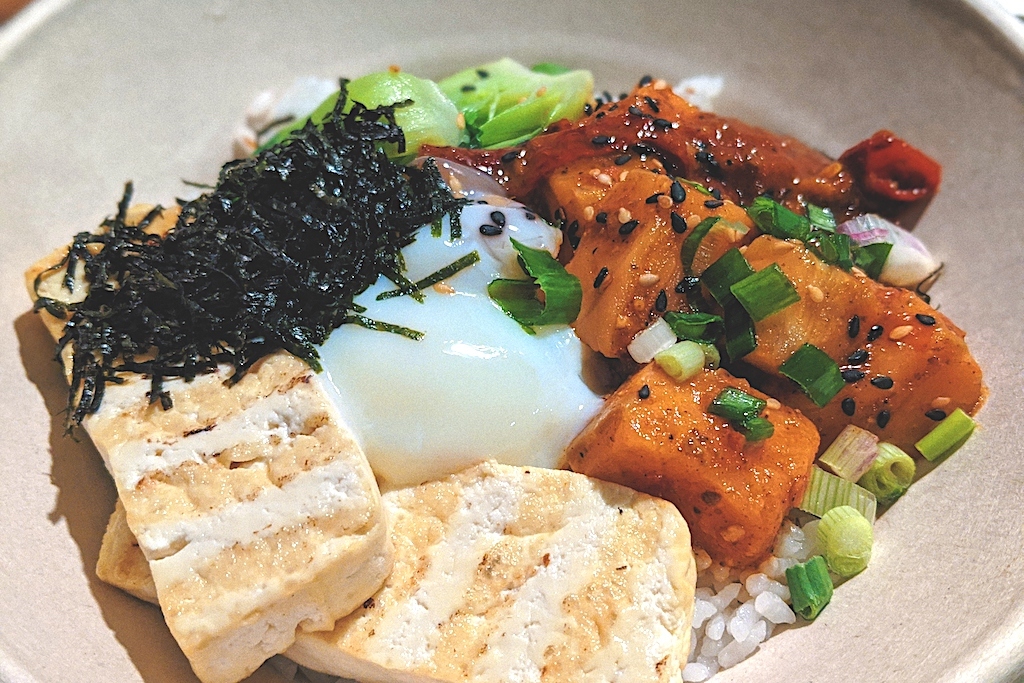 Plump salmon cubes are slathered with a house-made mala sauce brimming with Sichuan peppercorns and fresh chillies – spicy enough to pass as a level one mala sauce in a store. It is served on a bed of rice (or quinoa), along with steamed bok choy, an onsen egg and tofu. There is no extra sauce (other than the mala sauce) so I had to sneak some soy sauce meant for my side dish (soba) because it would get dry sometimes. It's a filling meal considering its healthy combination. We'd recommend eating it straight away because of the raw fish so place your order only when you're getting hungry (how fast would it take to come?). All main meals at Pink Fish are priced $9.90 but you can get a full combo (a side and a drink) for an additional $4.
HOW TO ORDER Those living around the Jewel Changi Airport can order on delivery platforms like Deliveroo, Foodpanda and Grabfood but if you're further out, give them a call at 6909 9771 to place your orders.
Need more takeaway inspiration?
Check out our previous Da Bao Diaries entry
Read on for more restaurants offering takeaway and delivery
Wash it all down with bottled cocktails from these local bars
Share the story