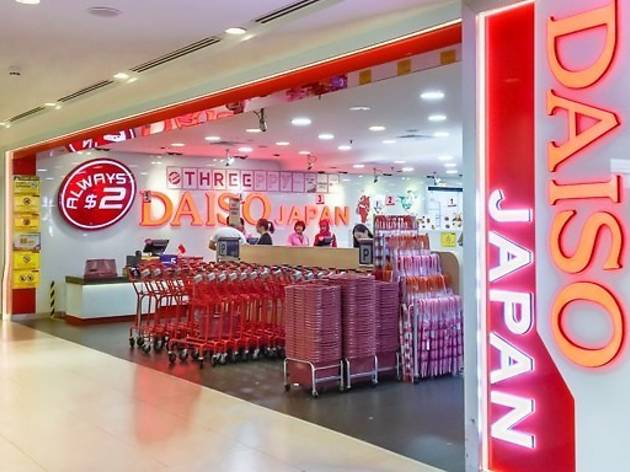 Daiso Singapore launches website to monitor crowds in its stores
Check how crowded the shop is before you head out to your nearest Daiso outlet
Posted: Wednesday July 1 2020, 2:00pm
When non-essential shops started reopening at the beginning of Phase 2, there was one store that Singaporeans flocked to more than the others – Daiso. The Japanese $2 dollar store is a favourite with many because of its wide variety of items ranging from kitchenware and snacks to art supplies, beauty products and more.
Due to safe distancing and crowd limitation measures at all retail stores, queues started forming outside most of the Daiso outlets in Singapore. After all, long queues have never deterred Singaporeans from buying what they desire. But before you waste more time than you have to, check the crowd-levels at all Daiso stores on its designated website.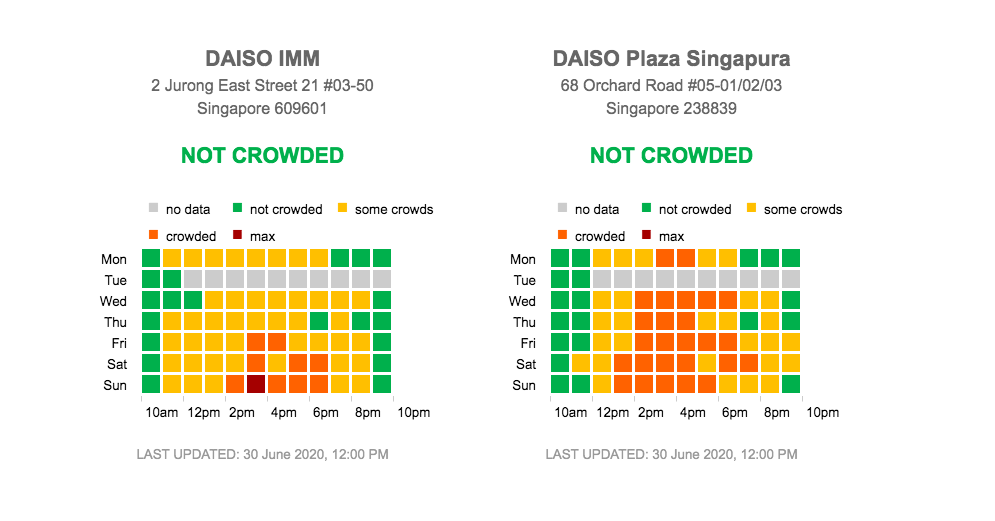 Though it does not display real-time data, the website shares crowd control information that is updated frequently. You can now make better choices and choose to drop by at the most ideal time to get all your shopping done in a jiffy. And from the looks of it, it seems that VivoCity and 100AM have the least crowded outlets in Singapore.
Read more
NParks launches a real-time map where you can monitor crowd levels at Singapore's parks
Avoid crowded shopping malls by checking out this website first
Things you might not know about Singapore's digital check-in system SafeEntry
Share the story