While you can't jet off to your favourite holiday destination just yet, you can still visit the airport and enjoy a post-circuit breaker treat at the myriad of dining and shopping options there. Since its reopening last weekend, Changi Airport and Jewel have been welcoming back visitors with guests with GST-absorbed shopping, free parking, and attractions resuming activity. The city's ultimate stopover destination is also home to seven iconic play attractions and creative gardens, as well as an experience studio that features interactive games for families.
To keep spirits up, Jewel is offering unlimited access to Jewel's Canopy Park and Changi Experience for three months with every purchase of the bundled ticket packages. Enjoy endless fun at Canopy Park with Bundle Package 2 ($54 per adult and $39 per child), or for both Canopy Park and Changi Experience Studio with Bundle Package 4 ($71 per adult and $50 per child). Attractions for these packages include the Hedge Maze, Mirror Maze, and Manulife Sky Nets – Walking and Bouncing as well. Snap up these bundled ticket packages before August 10 to fully relish the perks.
However, if you're planning to visit the Changi Experience Studio only, you can enjoy the three-month unlimited access when you purchase a single ticket (from $19 per adult and $13 per child) before October 31. The bundle ticket packages and single tickets can be purchased online at jewelchangiairport.com.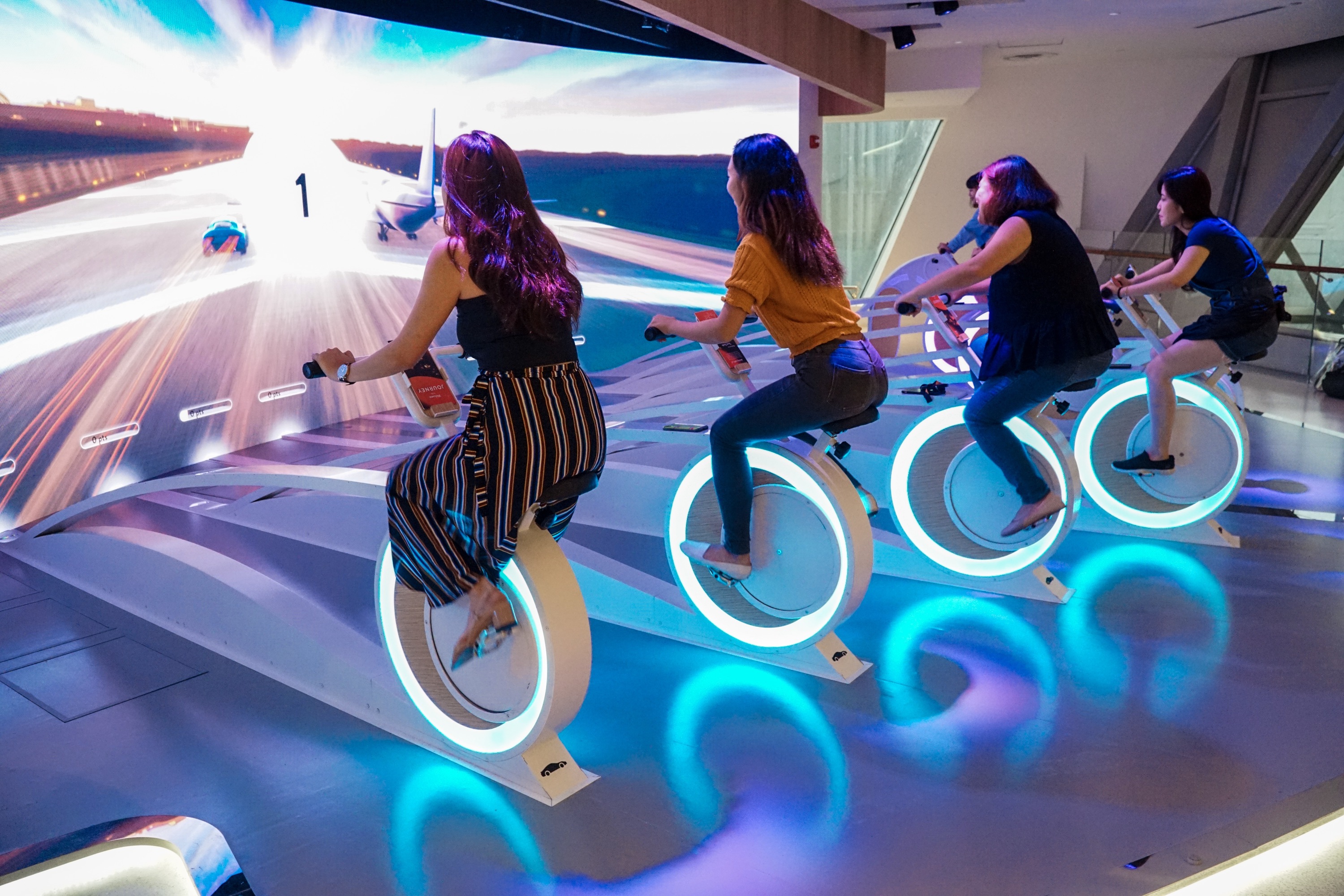 As the priority is safety for all, additional precautionary measures have also been put in place including enhanced cleaning, disinfection of premises, the use of SafeEntry for contact tracing purposes, and strictly online sales for all attraction tickets. The number of entries into Canopy Park and Changi Experience Studio has also been reduced for safe distancing, in line with the regulatory guidelines. Guests are encouraged to book their tickets beforehand to avoid any sticky situation.
The Canopy Park is known for its six-and-a-half-metre-tall Discovery Slides, cloudy Foggy Bowls, colourful Petal Garden, and whimsical Topiary Walk of Canopy Park. While you meander through the Park, keep your eyes peeled for some gorgeous blooms. Over at Changi Experience Studio, there are a number of interactive games that illustrate the work it takes to get Changi Airport working like clockwork. From racing with a Boeing 747 to playing instruments by moving your arms, the experience studio has activities fit for both the young and the young-at-heart.
Check out our guides on Canopy Park for the different play areas and Jewel for the best restaurants, shops, and other attractions.