Amoy Street Food Centre is home to a great mix of hawker stalls both young and old. In the two-storey complex, you'll find everything from comforting bowls of fish soup to Bib Gourmand-listed 'Singapore-style' ramen. But with the majority of the CBD crowd working from home during this period, most of the hawkers are struggling to get by with the drop in business.
While the young hawkers could quickly pivot to offer deliveries online, some of the older, less tech-savvy hawkers struggled. "We were heartbroken to see most of the hawkers just waiting for walk-in customers during lunch hours," says Gino Goh, co-founder of Chop Chop Biryani and Meats. "We were worried about how the situation would affect small hawker stalls."
And so, together with his co-founder Vonica Lim, the pair started We The Hawkers, a convenient online platform that allows diners to order from different stalls at Amoy Street Food Centre. "Many of the neighbouring stalls at Amoy Street Food Centre helped us out when we first started Chop Chop Biryani & Meats and we wanted to pay them back in some way," adds Gino.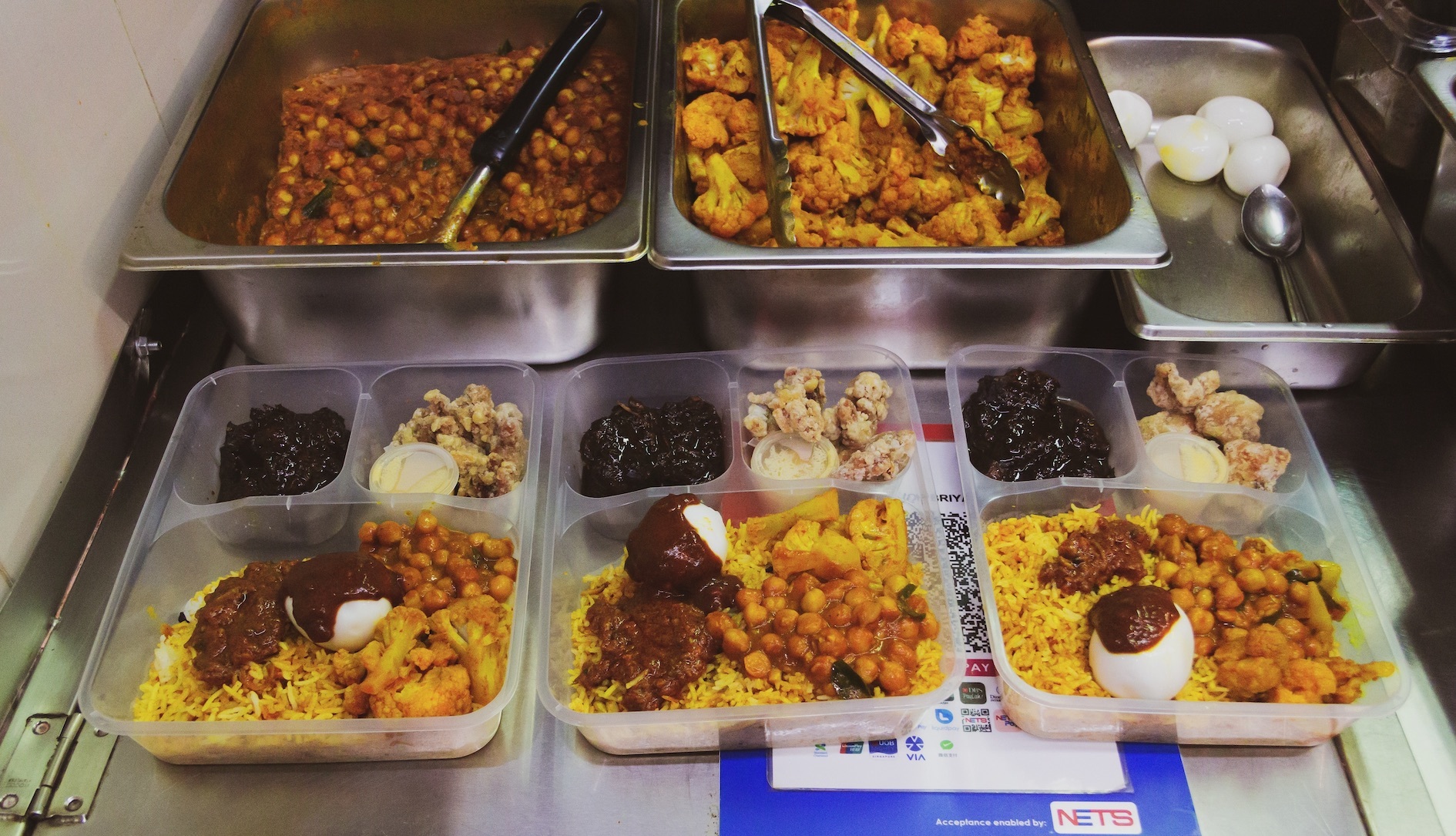 Beyond Chop Chop Biryani and Meats' version of a modern biryani, served alongside pork masala and pork rib char siew, other highlights include fish soup from Mr Batang Fish @ 96, pad Thai from Authentic Thai, fruit juices from 33 Bean & Juices, and more. While the We The Hawkers website has streamlined the ordering and payment process across multiple stalls, Gino and Vonica still have to manually coordinate the orders between various stalls, and manage drivers and delivery routes. "It's plenty of sleepless nights for us," says Vonica. "But we are hanging on because of all the great feedback and support – from both the hawkers and customers."
HOW TO ORDER Missing your usual lunch option from Amoy Street Food Centre? Head over to wethehawkers.com and browse its menu. There's a minimum order of $25 with a $7 island-wide delivery fee, and orders above $100 qualify for free delivery.