The past few months have been especially hard on our local food and beverage scene. But in adversity comes opportunity, and it's been heartening to see the industry banding together to help lift each other up. We've got dedicated Facebook groups committed to shining a spotlight on small hawkers, and initiatives by restaurants to rally together to create a unified delivery and takeaway platform for greater convenience. One such example is the Dine In Movement, a zero-profit site that channels all earnings directly to participating restaurants – including Burnt End, Fat Prince, and Odette.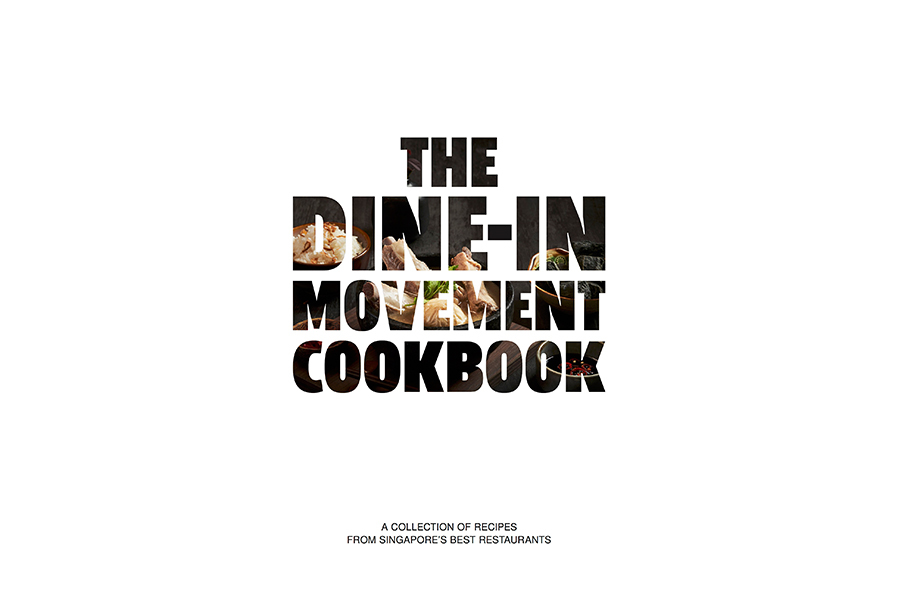 And as the nation transitions into Phase 2, The Dine In Movement hopes to continue encouraging Singaporeans to spend time at home through its newly released digital cookbook. The Dine In Movement Cookbook gathers beloved recipes from top chefs across various establishments, with the aim of making restaurant-worthy dishes available to everyone at home. Proceeds from the sale of each copy ($25) will go towards supporting Willing Hearts, a volunteer-led charity that provides free meals to the elderly, disabled, low-income families, and migrant workers.
Inside, you'll find 36 different recipes that run from appetisers to desserts. Look forward to re-creating a Pâte de Pomme de Terre from Odette's chef Julien Royer, Crab Toast with Chicken Crackling & Trout Roe from Artichoke's chef Bjorn Shen, Carabinero Prawns & Kombu Mee from Po Restaurant's chef Ken Zheng, Truffle Orzo Pasta from chef Catherine Choo at Don Ho, and many more.
To purchase the Dine In Movement Cookbook, head over to dineinmovement.com.