Not much seems to go on in Goldhill Plaza – it's one of those age-old landmarks that've stood in Novena for what seems like eons. But surprisingly, many of the eateries housed in this unassuming building have made a strong name for themselves: Da Luca, Two Men Bagel House, and now, Ken Japanese Restaurant.
As an omakase restaurant that's relatively unknown, it was somewhat unexpected that the space was filled to the brim – on a weekday afternoon, nonetheless. But considering that they've recently launched a Hokkaido Hairy Crab Lunch Set ($88), it's perfectly understandable.
No prizes for guessing what the star of the show is, it's evidently the Hokkaido hairy crab. This limited-time only bento presents this coveted ingredient through various dishes: a silky crab chawanmushi, warm crab spring rolls, and a fresh crab salad that's drizzled with sesame dressing. The pièce de résistance of it all though would be the kaisen donburi, a rice bowl that's topped generously with hairy crab chunks, as well as everyone's favourite luxe pairing – uni and ikura. A trio of sashimi and miso soup completes the set.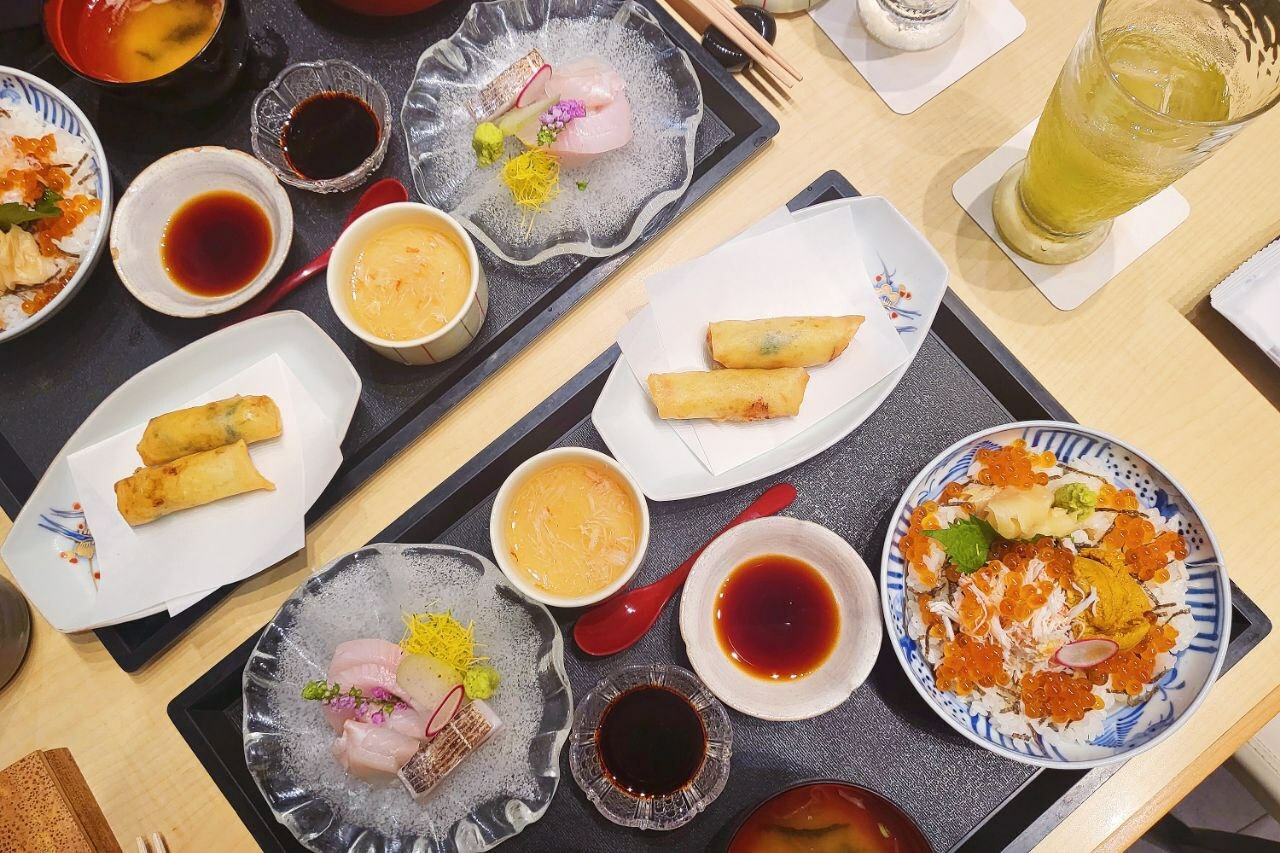 At $88, the set doesn't quite seem value-for-money but understand that hairy crab is a prized delicacy. We're not saying that lightly either, with one large crab (around 600g) fetching up to $400 in market auctions. These Japanese crustaceans, otherwise known as kegani, might not be a sight of beauty with spiky hairs and a dull, muddy brown shell. But break it apart, and you'll find that the flesh is delightfully firm while tender, with an organic sweetness shining through.
This special bento set is available only till the end of September, making sure that you taste only the freshest hairy crab during its peak season. In addition to this seasonal bento, Ken Japanese Restaurant has also newly launched a Ken Special Bento ($38) that comes with sashimi, tempura, nigiri sushi, California roll maki, complete with a chawanmushi and miso soup too.

READ MORE:
Hawker spotlight: Harry's Eurasian Pies
Former Meta head chef Kevin Wong to open new restaurant Seroja in Duo Galleria
New Japanese butchery and sando shop opens in Tanjong Pagar