Restaurant Jypsy was once in Martin Road but they've just newly opened in One Fullerton, a stunning waterfront-facing location. Obvious boho-chic decor aside, its weathered panels and statement hanging lamps have taken cues from the scenic Japanese archipelago – not exactly to the level of Bali beachy, but rather, mimicking a classy seaside resort.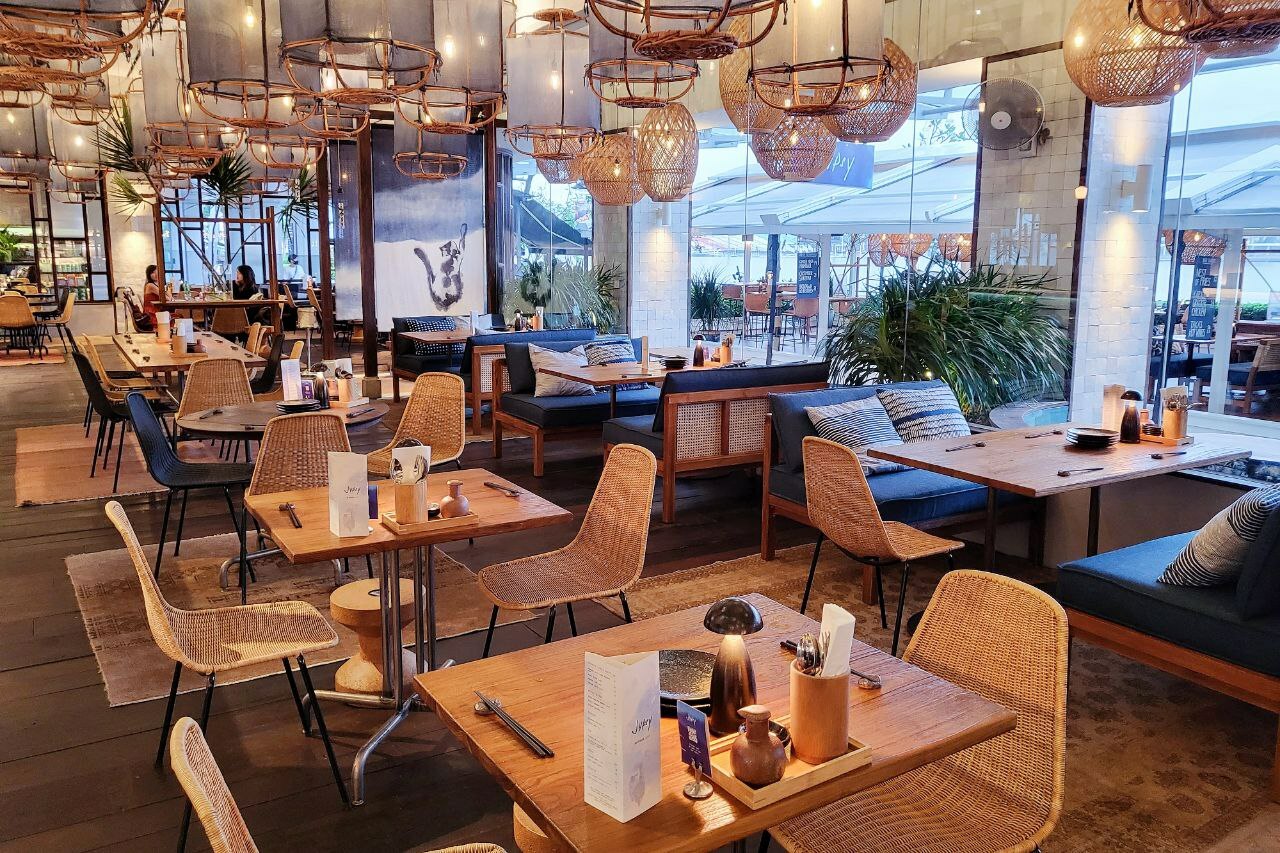 Despite having the name "Jypsy", which immediately offers an impression of a carefree, vagabond life, the menu reads fairly sophisticated too. It's a restaurant concept by PS.Cafe so no surprise that their food is equal parts photogenic and tasty. They're known for signature dishes like salmon tacos and a nest of fries, that's artistically created to look like a Japanese kakiage dish of tempura. But it's a mixture of small and big plates here, perfect for a larger group to try a little bit of everything.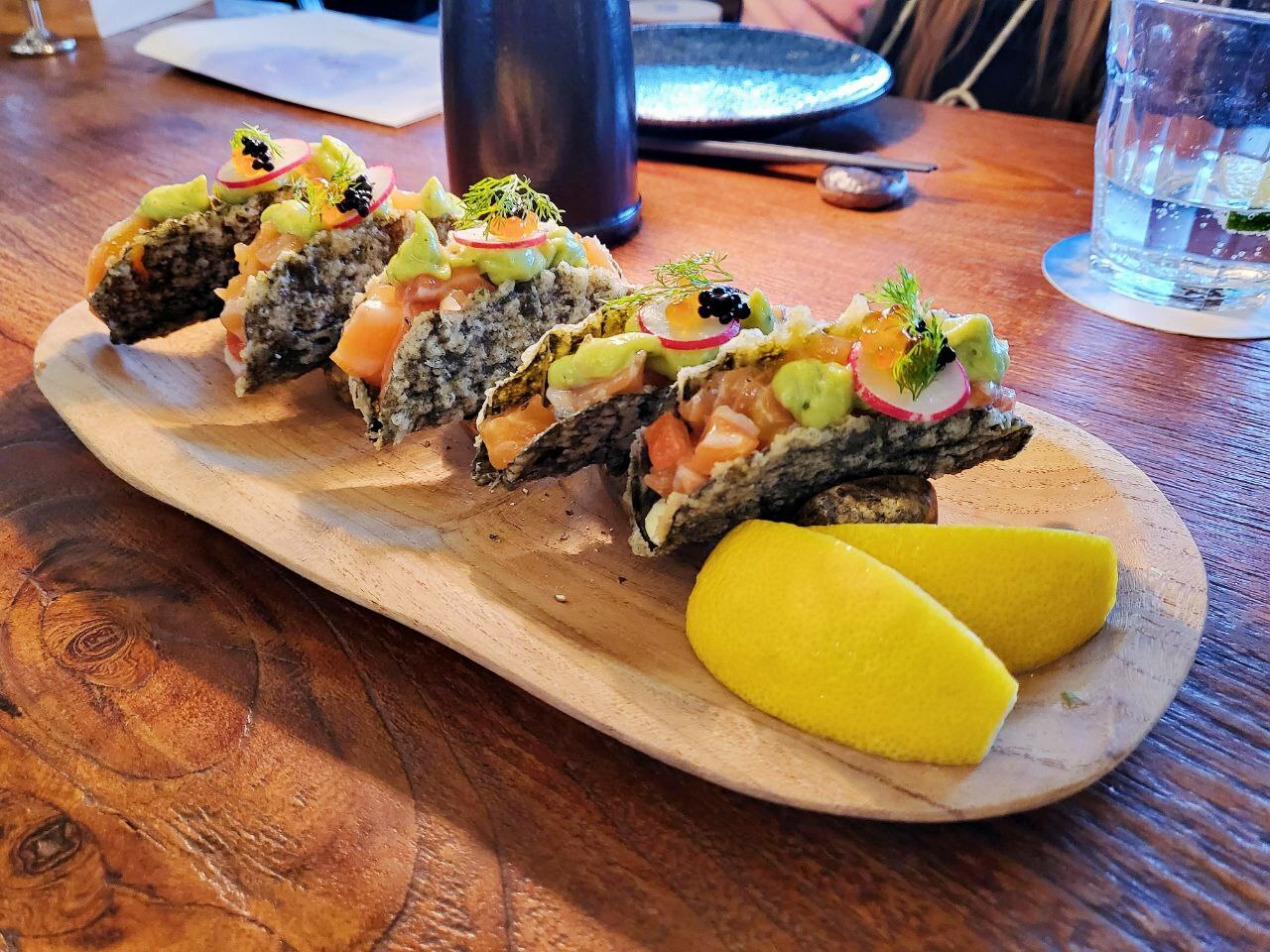 The salmon tacos ($16) were easy showstoppers for the generous filling of cubed salmon sashimi, avocado and ikura. This was a hit in their last location, and no surprise that it remains as popular here. Although a modern-Japanese restaurant, meaning that their forte might not necessarily be sashimi, they do also offer plates of fresh fish – snapper, salmon, and scallop ($26) – that's dressed with lime ponzu. The tuna sashimi ($25), served on a picture-perfect plate with furikake, avruga caviar and pickled wasabi, was equally delish.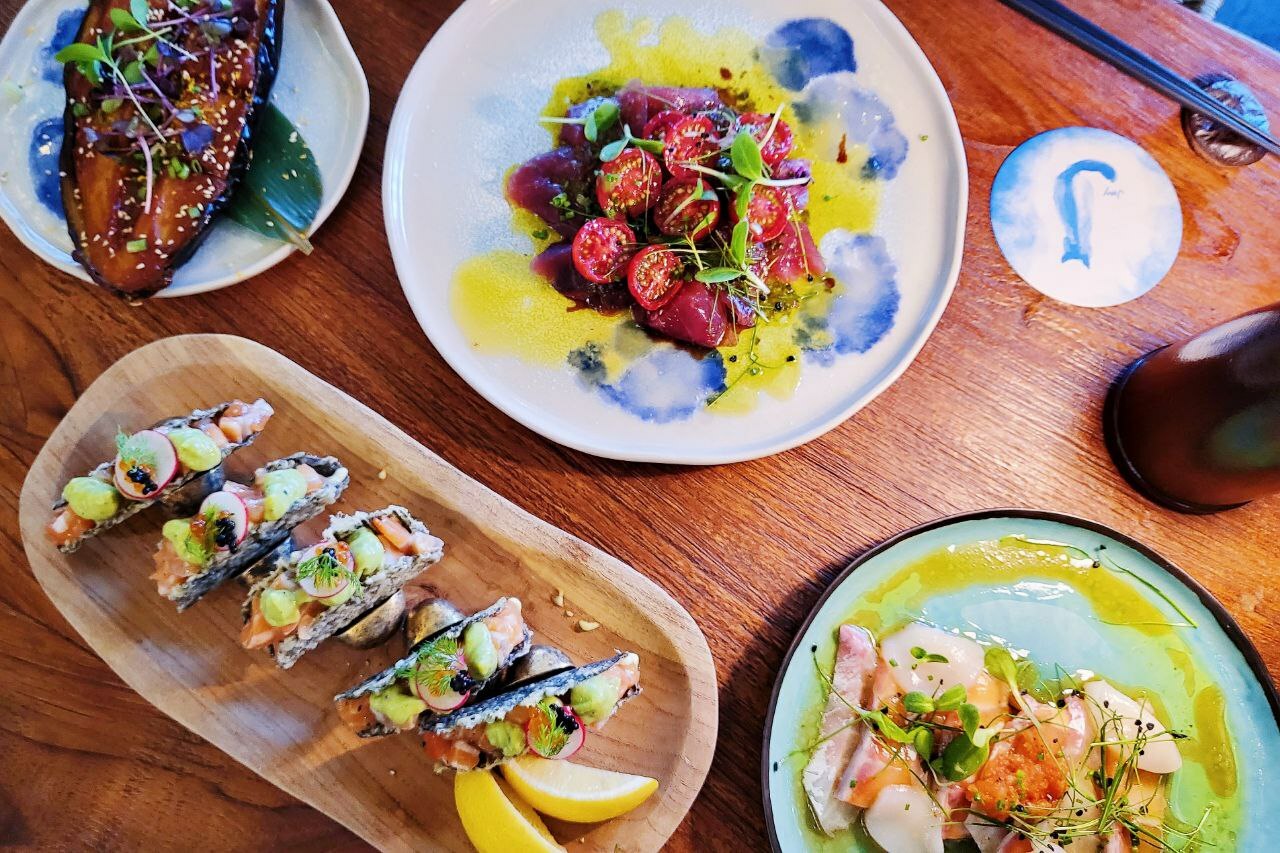 For dessert, try the pavlova sundae ($11) with fresh fruits like passionfruit, banana, mango and strawberries atop a fluffy, light meringue base. All in all, Jypsy's new waterfront space in Fullerton One matches up to the food – it's all prettily plated and served with a cherry on top.
READ MORE
What the cluck? Dickson Nasi Lemak faces temporary closure due to chicken shortage
This picture-perfect restaurant in Sentosa has a wine pairing dinner that melds the best of land and sea
We enjoyed an omakase meal at 2022's most anticipated sushi-ya, Taiga Dining