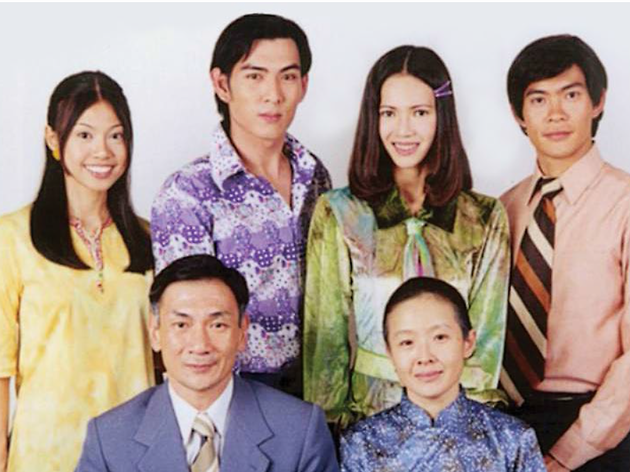 Netflix Singapore is releasing local films and TV shows throughout August
Catch favourites like Phua Chu Kang, Growing Up, The Teenage Textbook Movie and more this month
Posted: Monday July 27 2020, 4:12pm
Yes, we know you're probably binging on Indian Matchmaking or pondering the Unsolved Mysteries of the world, but switch up your programming with something closer to home. With National Day fast approaching, Netflix is bringing some of the best of local films and television shows to our screens once more – and it is quite a selection.
If you've missed the jokes and antics of Singapore's favourite contractor Phua Chu Kang (also the best in JB and Batam), you can catch up with some of the best episodes on Netflix. Other well-loved series you can expect to see on the video streaming site includes wholesome family sitcom Under One Roof which follows the Tan family living in the Singapore heartlands; Growing Up, which centres around a family living in the formative post-separation years and the satirical news comedy, The Noose.
The film selection is also truly a celebration of the cinematic arts in Singapore and includes movies by acclaimed directors like Anthony Chen, Eric Khoo and Royston Tan. Some must-sees include Anthony Chen's first feature film Ilo Ilo which focuses on a middle-class family in Singapore facing uncertainty in a 1997 financial crisis, the whimsical but tender 881 by Royston Tan which pays homage to getai culture and coming-of-age classic, The Teenage Textbook Movie.
It's a great month to catch up with local cinema from the comfort of your living room. Scrolling through the list – there's tons of content waiting to be discovered – it's great to see that Singapore has put out some pretty memorable films through the years that are worth celebrating. Watch parties, anyone? Just remember to keep it to a maximum of five people guests.
READ MORE
NDP2020: Guide to National Day in Singapore
The NDP 2020 music video is out and features Singaporeans in the time of Covid-19
A monthly drive-in movie screening is coming to Downtown East
Share the story