Most international travel went on a halt over the past years due to the pandemic, but it seems that the cruise industry felt the brunt of it, especially in early 2020. Lest we forget daily news detailing passengers who struggled onboard as ships were stranded at sea for long periods of time. The good news is that cruises are back this year, with the hottest cruises being… cruises to nowhere. These inexpensive cruises are great for short breaks, and for journeys into international waters with the reach of local gambling.
Cruise to nowhere easily gets rebranded as a staycation, with companies stepping up their packages to accommodate guests. Resorts World Cruises is one such company, now that its Genting Dream cruise ship is now sailing the seas from Singapore. From spacious suites, sumptuous Asian cuisine and international fare, and 24-hour snack corner, the ship offers cruise-lovers the luxury experience that caters to families and friends alike.
Things to do on Genting Dream
You'll never be short of things to do on the ship. Head to the main pool deck to have a dip in the pool while the DJ pumps out the music to liven the atmosphere. Kids can have some slippery fun at the Kids Water Park where a collection of water sprays and a kid-friendly waterslide is readily available. You can also opt to one of the four jacuzzis, or take on games like the giant Jenga and beer pong on the deck.
For more entertainment, there's a Waterslide Park with slides accessible from Deck 18 at the aft of the ship. Ever wanted to zipline out at sea or catch some incredible views from the top of a ship? Now you can with a 35-metre zipline that lets you glide above the ocean. Catch live production shows from a team of world-class performers at the Zodiac Theatre or try for a hole-in-one at Genting Dream's mini-golf course.
Indulge in drinks at Bar City – carrying wines, bubbles, premium whiskey – amidst live band performances. For those looking to relax, look forward to Crystal Life Spa, which provides Asian and Western spa services. Break a sweat at fitness classes, or find your zen at guided meditations and yoga classes too. If you wish to pick up a skill onboard, there are cooking demos, fashion shows, make-up workshops, Chinese opera, ballroom dance and Kpop dance classes.
That's not all, there's also sunset or night foam parties at the splash pool at Zouk Beach club. The outdoor venue is perfect for entertainment and day parties, complete with a shallow pool dance floor, a mega LED screen with podium cabana seating facing the main DJ console. Connected to the Zouk Beach space is Zouk Club, the indoor part of the mega venue. Zouk Club boasts a large dance floor, state-of-the-art lighting and sound system, as well as a sports bar complete with bowling lanes and pool tables. This experience aims to take Zouk's nightlife expertise and merge it with affordable staycation and lifestyle concepts allowing guests from across the region to be exposed to signature DJ nights.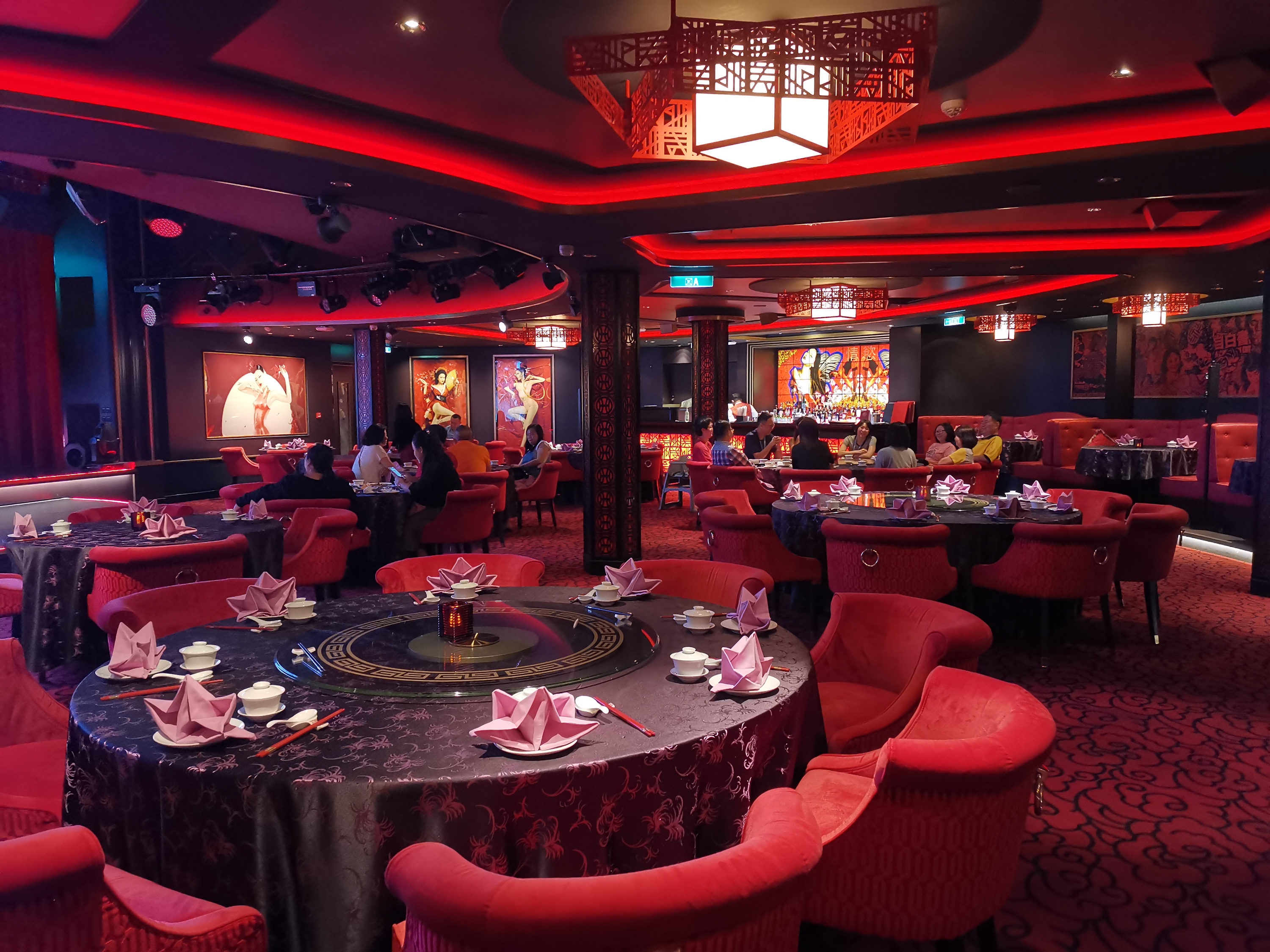 The Genting Dream cruise also has the world's first internationally halal-certified kitchen on a cruise liner. The halal food items are part of the buffet spread in The Lido, one of the biggest restaurants on the ship. Genting Dream will also be making international trips next, heading to Bintan, Batam, Kuala Lumpur, Melaka and Penang come July. Other destinations such as Phuket, Krabi and Bali are being planned for as early as October.
READ MORE:
Halloween Horror Nights returns this year
Compete in Netflix's Squid Game reality show and maybe win $4.56 million
New Khatib Nature Corridor will have three new parks