With lockdown measures gradually easing around the world, it seems like the dining-out scene is set to hum with excitement again.
The World's 50 Best Restaurant award ceremony, which took a hiatus last year, has returned with its 2021 list of winners in an unveiling ceremony held in Antwerp, Belgium on Tuesday (October 6).
Two Singapore restaurants made the list this year. Odette, a fine-dining French restaurant by chef Julien Royer, and also the best restaurant in Asia, climbed 10 spots to come in at No. 8.
Popular smokehouse and barbecue restaurant Burnt Ends by chef Dave Pynt makes a debut on this list this year, coming in at No. 34.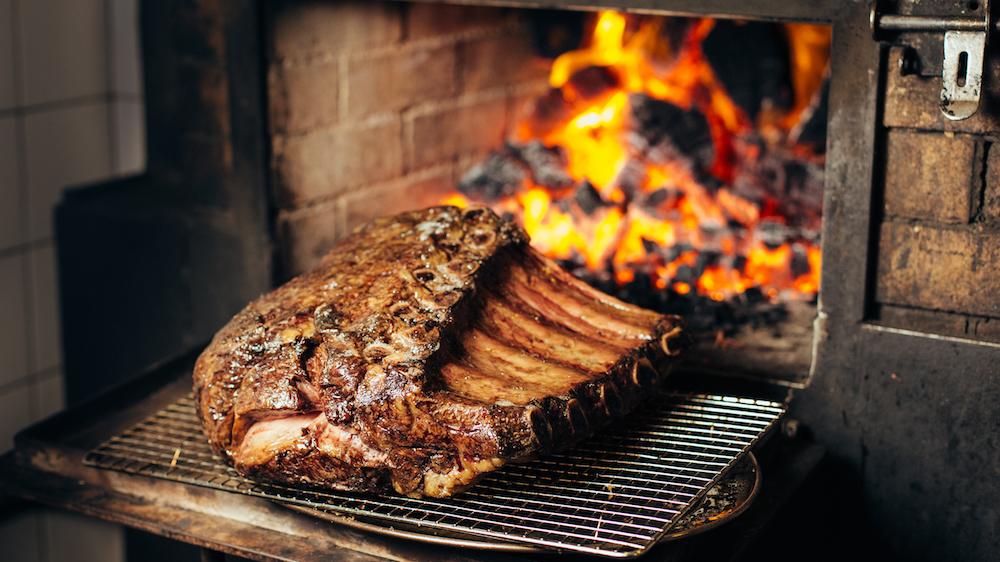 The title of the world's best restaurant goes to Noma in Copenhagen. It manages to defend the crown after coming in at No. 1 in the 2020 list. Coming in at No. 2 is another Copenhagen-based restaurant – Geranium.
As part of a new rule introduced in 2019, previous winners of the list will no longer be eligible for the list. They will, instead, be parked in a separate "Best of the Best" category. Noma, which usurps French restaurant Mirazur, will now be the newest member of this prestigious list.
Other notable entries include Spain's Amador Etxebarri, which placed third; Central in Peru (also the best restaurant in South America) at No. 4; and Disfrutar from Barcelona at No. 5.
Closer to home, The Chairman in Hong Kong earned the Highest Climber Award, jumping from No. 41 in 2019 to its current standing at No. 10.
With the promise of relaxed travel borders in the future, here is the full list of winners to bookmark:
1. Noma (Copenhagen, Denmark)
2. Geranium (Copenhagen, Denmark)
3. Asador Etxebarri (Axpe, Spain)
4. Central (Lima, Peru)
5. Disfrutar (Barcelona, Spain)
6. Frantzén (Stockholm, Sweden)
7. Maido (Lima, Peru)
8. Odette (Singapore)
9. Pujol (Mexico City, Mexico)
10. The Chairman (Hong Kong)
11. Den (Tokyo, Japan)
12. Steirereck (Vienna, Austria)
13. Don Julio (Buenos Aires, Argentina)
14. Mugaritz (San Sebastian, Spain)
15. Lido 84 (Gardone Riviera, Italy) *Highest new entry*
16. Elkano (Getaria, Spain)
17. A Casa do Porco (São Paulo, Brazil)
18. Piazza Duomo (Alba, Italy)
19. Narisawa (Tokyo, Japan)
20. DiverXO (Madrid, Spain)
21. Hiša Franko (Kobarid, Slovenia)
22. Cosme (New York City)
23. Arpège (Paris, France)
24. Septime (Paris, France)
25. White Rabbit (Moscow, Russia)
26. Le Calandre (Rubano, Italy)
27. Quintonil (Mexico City, Mexico)
28. Benu (San Francisco, California)
29. Reale (Castel di Sangro, Italy)
30. Twins Garden (Moscow, Russia)
31. Restaurant Tim Raue (Berlin, Germany)
32. The Clove Club (London, UK)
33. Lyle's (London, UK)
34. Burnt Ends (Singapore) *New entry*
35. Ultraviolet (Shanghai, China)
36. Hof van Cleve (Kruishoutem, Belgium)
37. SingleThread (Healdsburg, California)
38. Boragó (Santiago, Chile)
39. Florilege (Tokyo, Japan) *New entry*
40. Sühring (Bangkok, Thailand)
41. Alléno Paris au Pavillon Ledoyen (Paris, France)
42. Belcanto (Lisbon, Portugal)
43. Atomix (New York City) *New entry*
44. Le Bernardin (New York City)
45. Nobelhart & Schmutzig (Berlin, Germany) *New entry*
46. Leo (Bogotá, Colombia)
47. Maaemo (Oslo, Norway)
48. Atelier Crenn (San Francisco, California)
49. Azurmendi (Larrabetzu, Spain)
50. Wolfgat (Paternoster, South Africa)