Shortly after the opening of its third outlet along Orchard Road, Shake Shack announced yesterday (August 24) the location of its fourth outlet, Suntec City. The hoardings are already up and renovations have begun at the burger specialist's newest outpost.
While there is no official opening date, Shake Shack has shared that its Suntec City outlet, which is located on the first floor in the West wing of the mall, will open its doors "in the fall".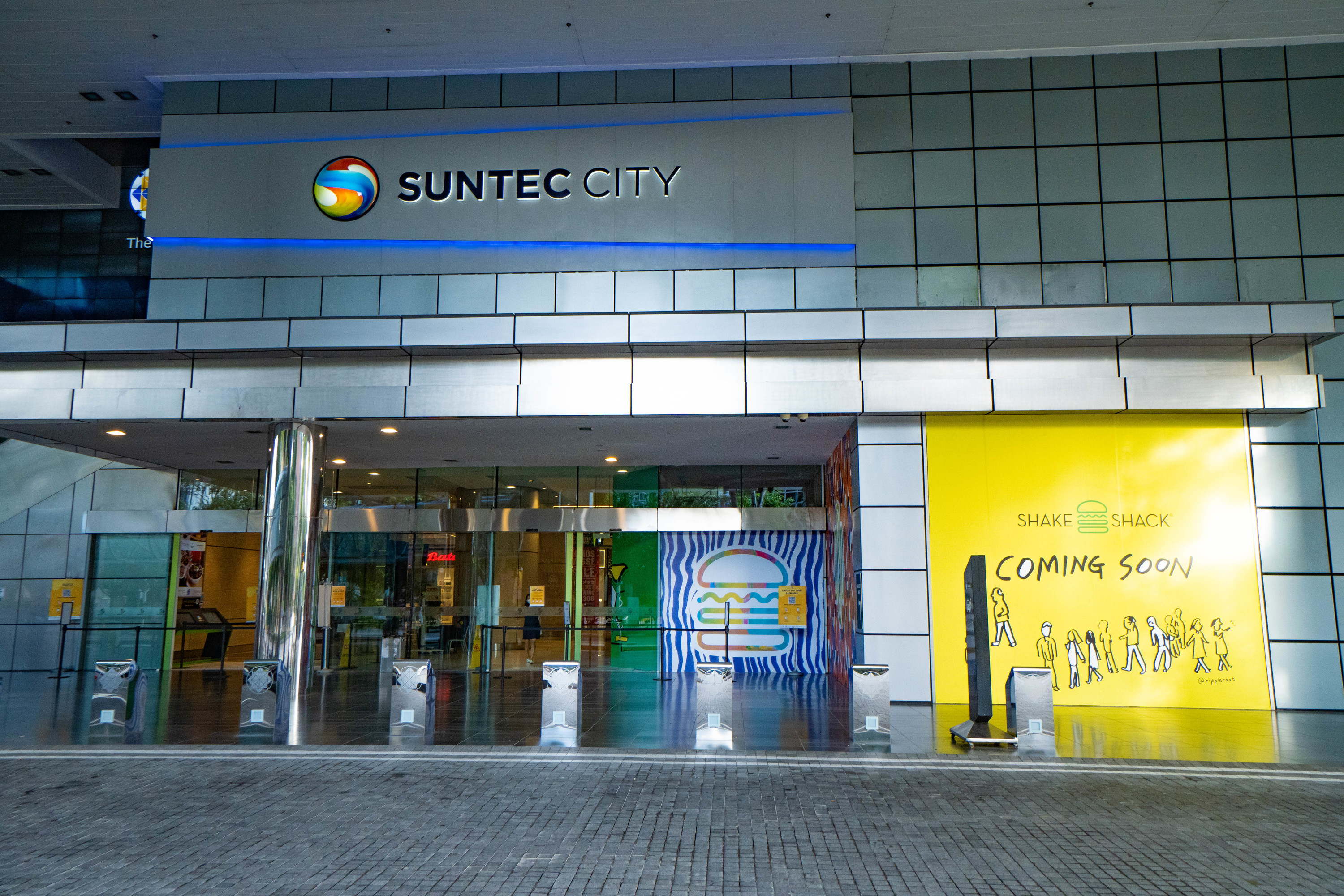 Like previous openings, Shake Shack has once again enlisted the help of a local artist in its hoarding design. This time, it's partnered with Ripple Root, which comprises of artistic duo Liquan Liew and Estella Ng. They're known for their cheery, breezy works that often tap onto themes of nature and wildlife. You can find their works along the alleyways in Keong Saik and Market Street. Now, you can spot their colourful works – with triangular motifs inspired by Suntec City's architecture, and water splashes that brings to mind the Fountain of Wealth, and other delightful vignette depicting the neighbourhood – the next time you're in at Suntec City.
In the meantime, you can still pop by Shake Shack's latest Orchard Road outlet to get your burger fix, or visit its other outposts in Jewel and along Neil Road.