Traditional Chinese teahouses aren't exactly the IG-worthy cafés of our day, but Tea Chapter is a true relic. Not only is it the first pre-war shophouse to have been carefully restored in the late 80s but it's also been visited by heavyweights and dignitaries alike: the Queen Elizabeth II and our own PM Lee Hsien Loong have stepped through these very doors. And what exceptional doors they are – hats off to URA for a conservation job well done – with a wealth of history and stories of yesteryear hiding behind.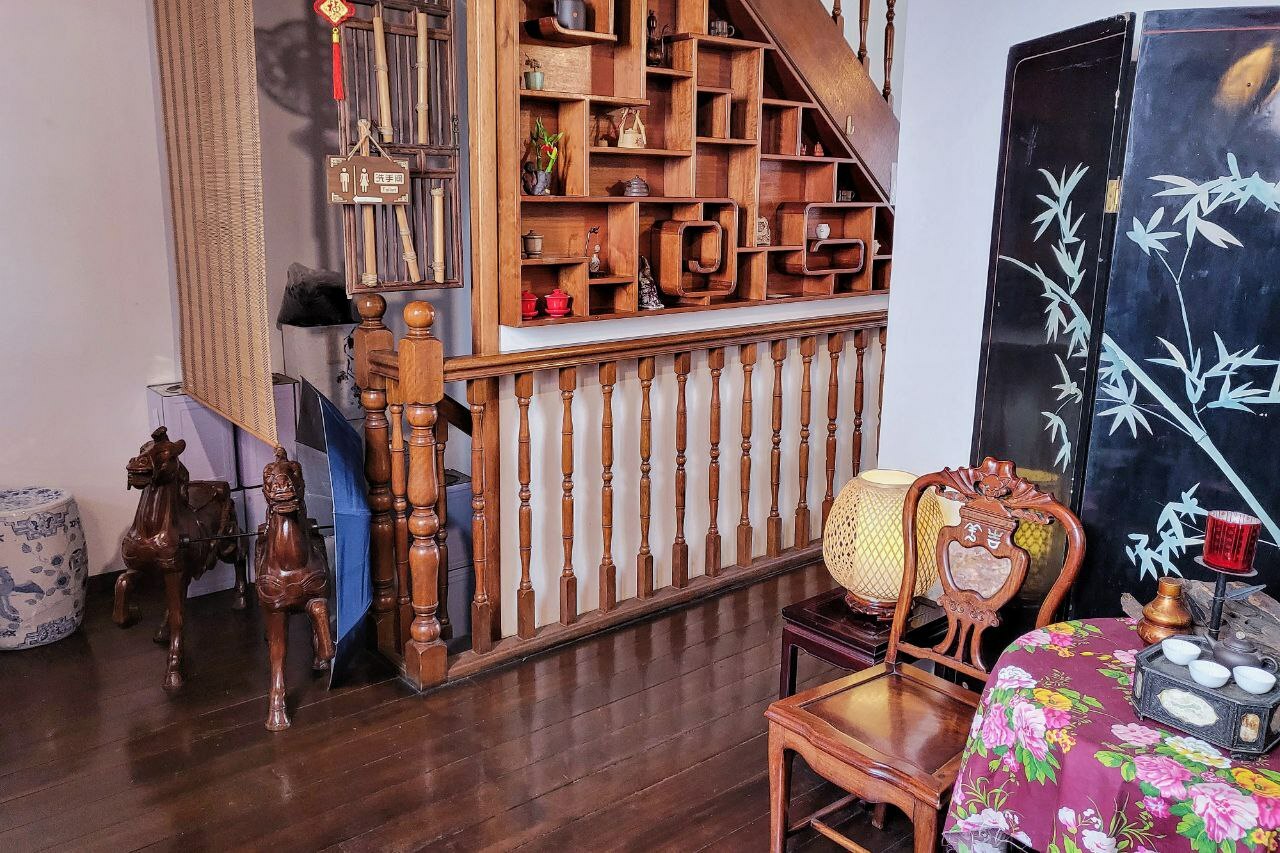 What you see today is a three-storey shophouse in the Chinatown Historic District, charmingly mindful of its heritage status and well looked after, but it wasn't always this way. There's a curious start behind Tea Chapter, with origins that date back to 1989. Its humble beginnings came about when schooling friends found common ground over Chinese tea and traditional tea ceremonies. More than a dozen or so pooled their money together to invest in 9 Neil Road, and over time, were successful enough to buy the next-door unit too.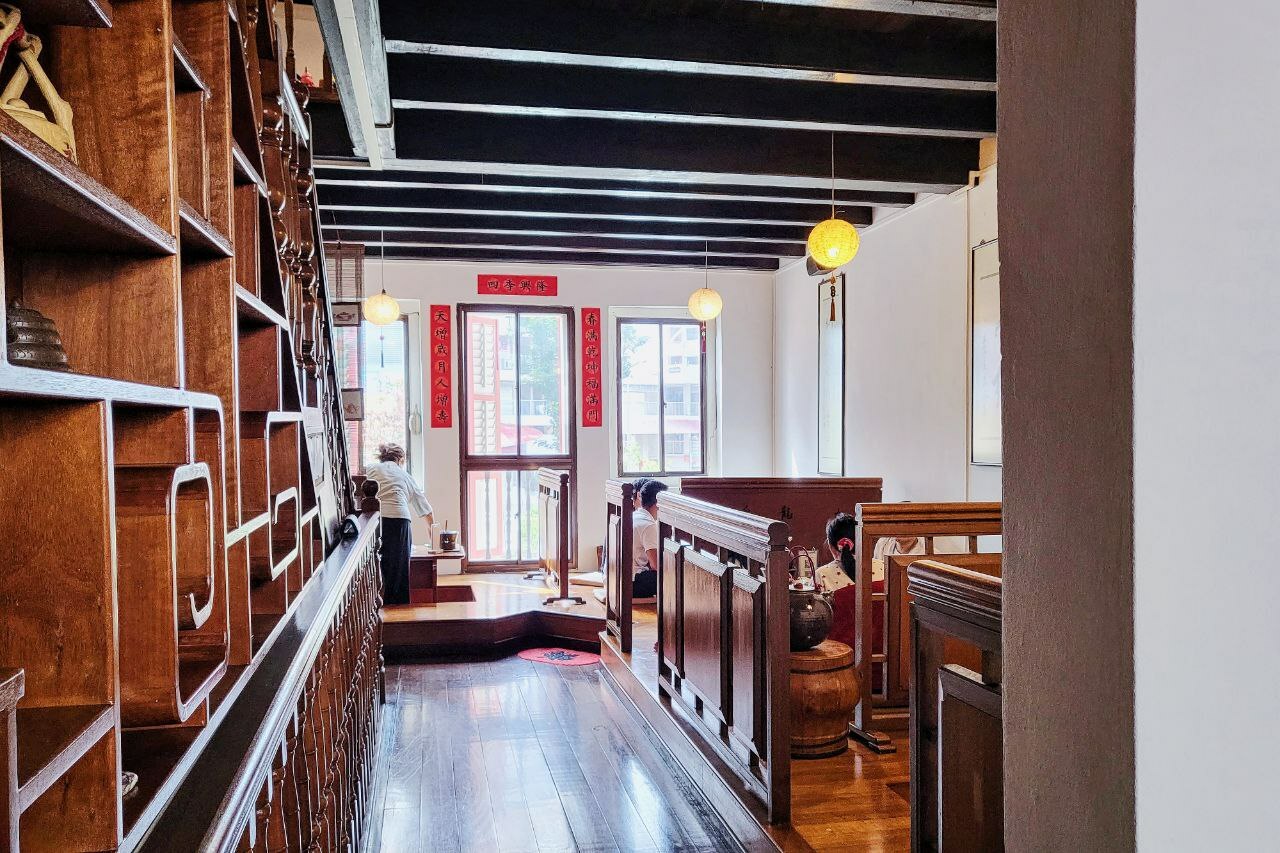 At Tea Chapter, you've got three different spaces: "Oriental" where Queen Elizabeth had first sipped on an Imperial Golden Cassia tea, "Japanese" on the third floor with low wooden tables, and "Korean" with curtains hung for privacy. We found ourselves at the latter where we sat down with Fund Lee, the youngest son of one of the original owners and current Executive Director at Tea Chapter, over a tea appreciation workshop.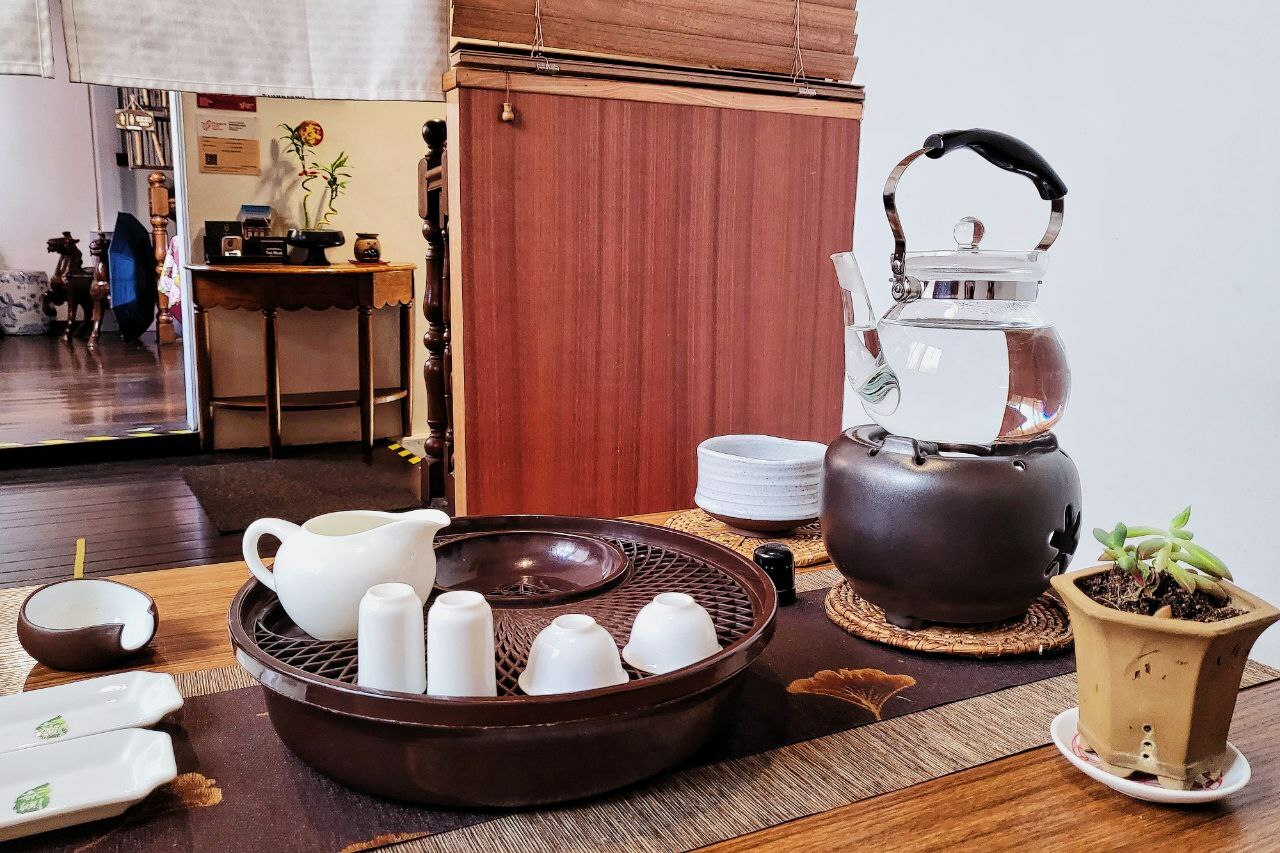 While sitting cross-legged at a low wooden table, similar to a Korean dining table near the ground, it appeared a complicated setup. Most of us aren't tea connoisseurs and the only tea brewing apparatuses we're familiar with include a kettle, mug, and store-bought tea bags. But this workshop came with the full works: everything from a glass teapot perched over a warmer to a circular brewing tray that allows you to easily discard hot water from the first brew. No doubt, there's an entire process to consider when it comes to properly appreciate freshly brewed Chinese tea.
In using small appreciation cups, the first taste comes as a small swallow, to cleanse your palette. Warm the cup between your hands after trying – there's a noticeable difference in scent before and after the initial taste. The second, as Fund described, should be treated as a wine. Feel free to swirl your cup gently and take a lingering sip. The third and last mouthful of the tea should be downed similar to a beer, in that it's a larger gulp and you'll pay heed to its aftertaste.
The entire workshop was just shy of two hours, and we tried six teas in total: green, white, yellow, red, "turquoise", and black tea. All of Tea Chapter's handpicked teas hail from Chinese provinces, with the likes of Bi Luo Chun green tea from the Dong Ting mountain of Suzhou and a Silver Needles white tea from Fujian.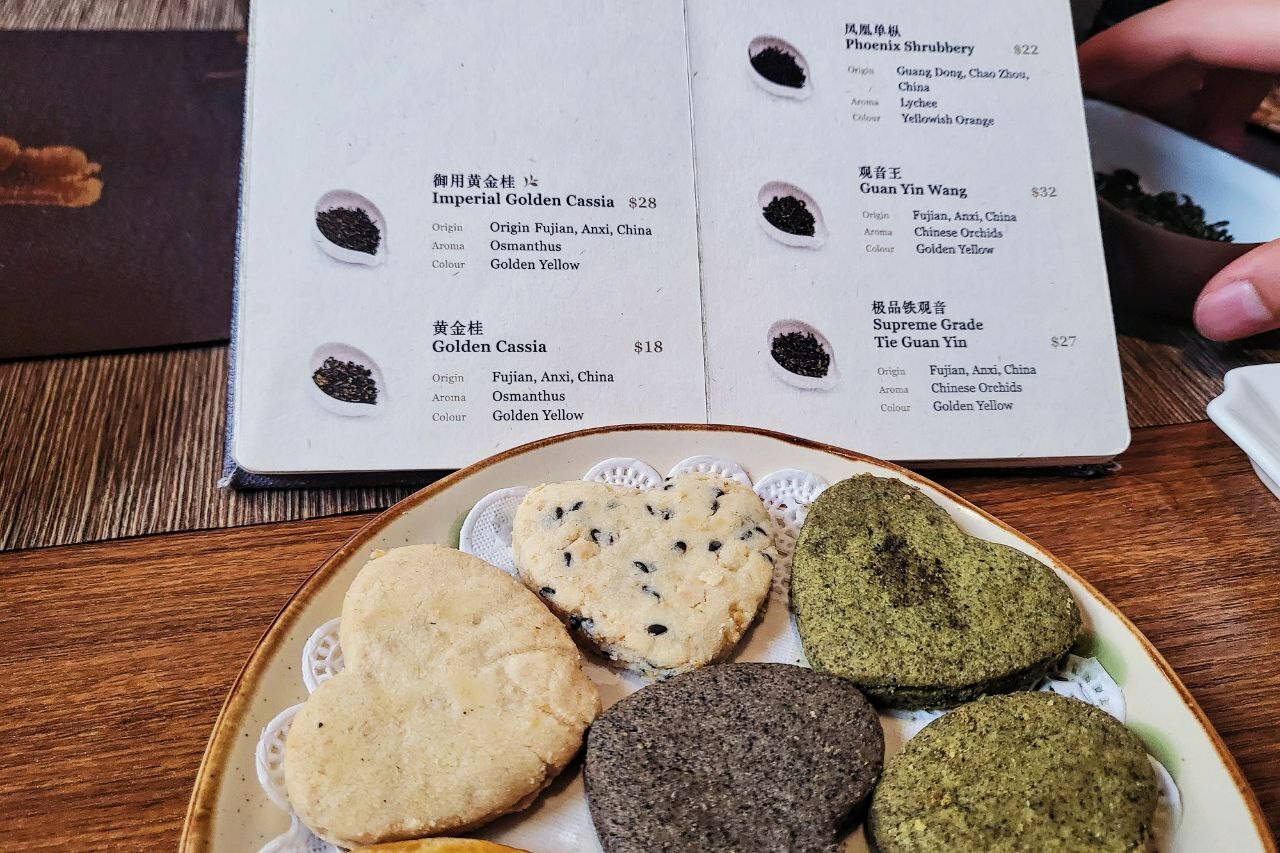 The workshop also came with a cookie platter of seven flavours, specially made for enjoying Tea Chapter's selection of tea. Flavours include rose tea, jasmine tea, Japanese green tea, oolong tea, almond, cashew nut, and sesame. There'll also be a chance to try their tea egg ($1.80), a marinated egg stained a light brown that's been hard-boiled in oolong tea leaves, soya sauce, and Chinese spices for at least eight hours.
You can head down to Tea Chapter to try their tea for yourselves, or a Tea Appreciation Workshop (from $48/person) by booking here. They offer workshops in either English or Mandarin, and from Mondays to Sundays in the afternoon.

READ MORE
Ippudo's new hawker set with famous stalls
The best cafés in Singapore for brunch and coffee
The best rooftop bars in Singapore