Here's a workout session you'll actually want to watch on your social media feed. Stepping up from the usual playground time and walks around the now-empty premises, the attending keeper of the African penguins in Singapore Zoo has set up an obstacle course for them to conquer.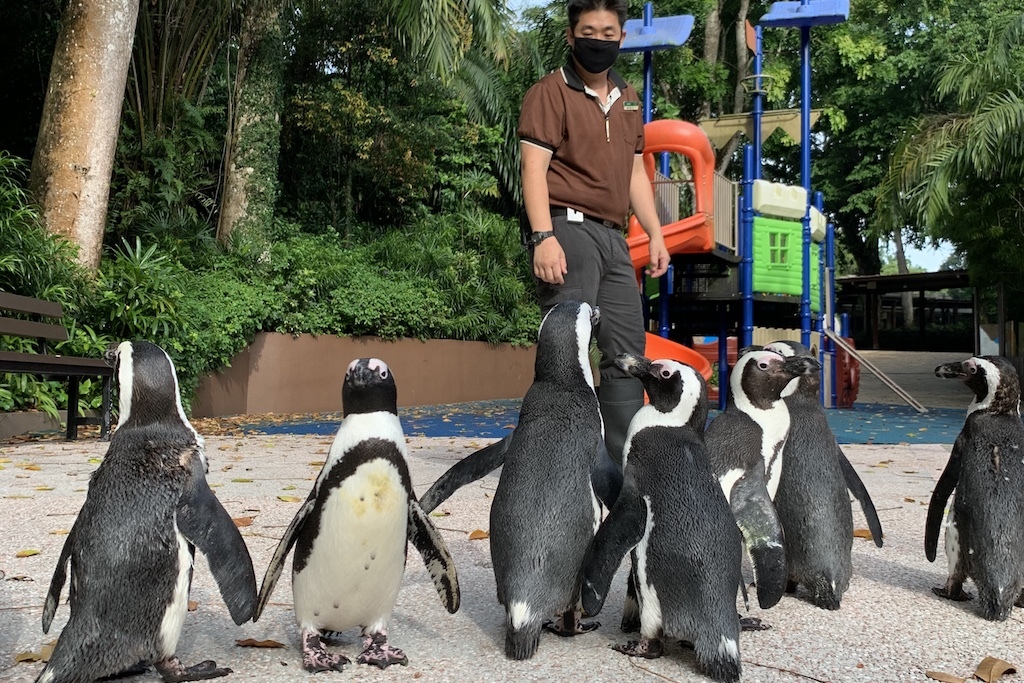 In the adorable video, the penguins first appear confused after a swim about the challenging terrain laid out in front of them. But after the first brave penguin entered the arena, the rest of the crew played along. There were some tumbles and falls but the little winged ones waddled their way through eventually. Though it may look like a lot of fun, the purpose of the course is to help strengthen their leg muscles. African penguin's natural habitats are sandy and can be steep or rocky, and navigating the terrain gives their legs a good workout.
This is the first time operations have been suspended at all the Wildlife Reserves Singapore parks. The team has been taking it in stride and sharing updates and videos of the lovable residents like orangutans, white tigers and otters on its page. There are 15,000 animals in the parks that continue to receive uncompromised care throughout this period of closure.
READ MORE
It's panda mating season at the River Safari
Watch the wildlife at Sungei Buloh via its Animal Cams
Watch this heartwarming video of the orangutans in Singapore Zoo playing with bubbles