With so many places quieter than usual due to the 'circuit breaker', it seems that some are taking advantage of the situation to roam around as they please. But don't go on angry netizen mode yet – we're talking about the African penguins of Singapore Zoo.
Following the viral video from Shedd Aquarium in Chicago where a few of its penguins take a (guided) stroll around the different exhibits, Singapore Zoo also took the opportunity to bring the little birds out for a waddle. The cute video shared by Wildlife Reserves Singapore on Facebook saw the African Penguins from the zoo walking around the empty park. Not all penguins live in the cold – African penguins survive in a subtropical climate where the land is warm – and it seems they took advantage of the cool morning to explore the playground and even stopped by the iconic sea lion statues.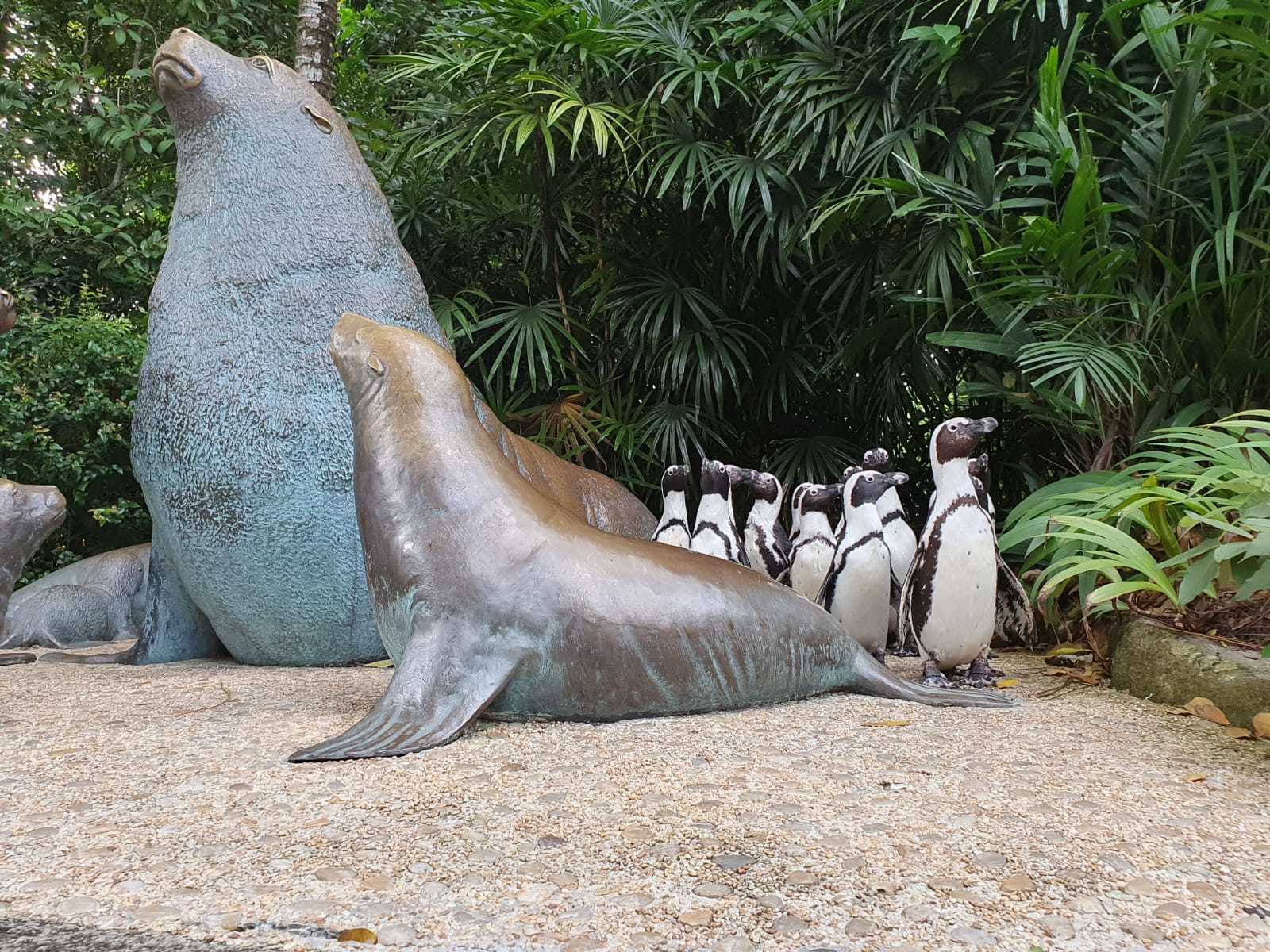 This is the first time operations have been suspended at all the Wildlife Reserves Singapore parks – and the quiet and empty grounds are a stark contrast to the usually packed parks. There are also 15,000 animals in the parks that continue to receive uncompromised care throughout this period of closure. According to Wildlife Reserves Singapore, animals benefit from enrichment just like us and the unique situation allowed zookeepers to take the penguins out for a treat.
READ MORE
It's panda mating season at the River Safari
Watch the wildlife at Sungei Buloh via its Animal Cams
Avoid crowded shopping malls by checking out this website first