Welcome to Your Daily Dose, a daily column dedicated to what Time Out Singapore's editors are loving right now including food, music, movies, theatre, workouts, and more – all of which you can also experience form the safety and comfort of your home while Singapore's 'circuit breaker' measures are in place till May 4. Make the most of your home-stay by ticking off the 28-day plan we've set up.
Hurrah – you've gotten through another Monday during the circuit breaker without losing your marbles. Unless the stresses of being indoors have weaselled its way into you, then find out which circuit breaker cliché you've morphed into. But if you're one to skip the Dalgona and banana bread train, smash the stereotypes by trying something new today.
Yesterday, organised a house party – 28 HongKong Street style – while social distancing, added Gentle Bones and Charlie' Two Sides to our WFH Spotify playlist, and supported the arts by staying tuned to Monologues From My Bedroom. Today, we're connecting with people around the world through Airbnb Online Experiences, ordering booze from smaller, indie brands through Selects, and getting crafty with The Fun Empire's DIY Creative Home Experience Kits.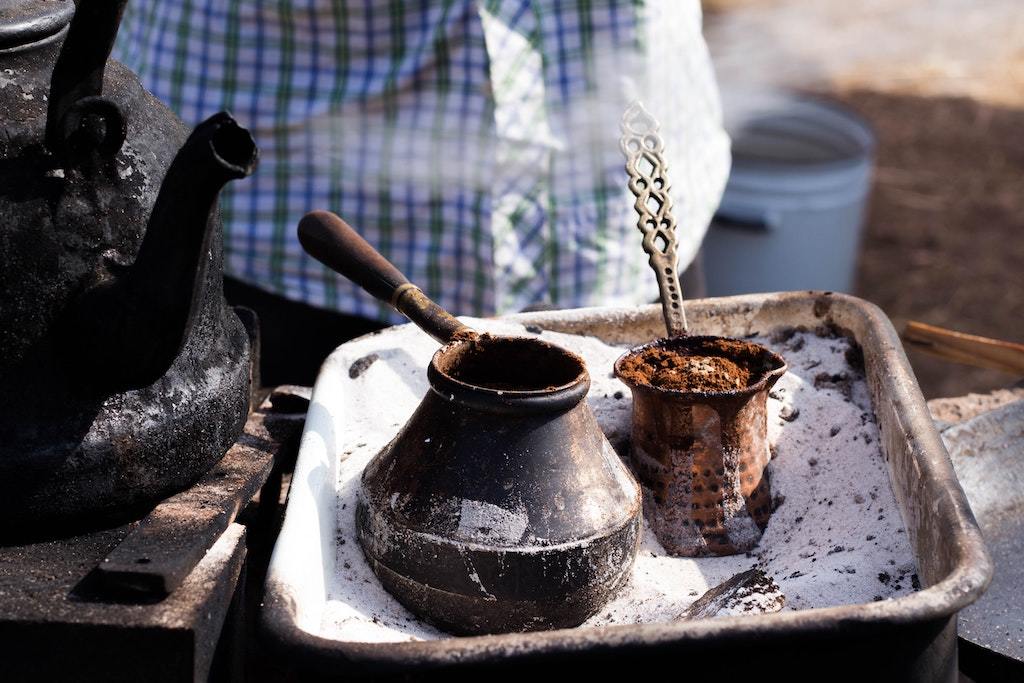 Airbnb Online Experiences
Besides providing homely accommodation to wanderlusts, Airbnb also hosts experiences to enjoy while in the city. However, due to the global crisis, Airbnb is pausing its space rentals, and instead, playing live streams of authentic experiences with locals around the world. That's right – Airbnb is bringing the vacation to the living room with Airbnb Online Experiences.
With over 50 online experiences (we're expecting more coming added to the list in the coming list), we're definitely spoilt for choice. Learn how to make the perfect Chinese steamed bun with a chef in Singapore, work out like an Olympian with athletes from Belgium, create colourful pasta with an Italian chef, discover Turkish fortune coffee reading from the United States, and witness a magician reveal his secrets from his magic lair in the United Kingdom. Did we mention a guided meditation with a sleepy sheep too?
Experiences are held via Zoom, and can be booked online via Airbnb. Prices vary per experience but it still checks out cheaper than it would IRL. Learning a new skill and embarking on an adventure without leaving the couch. We are sold.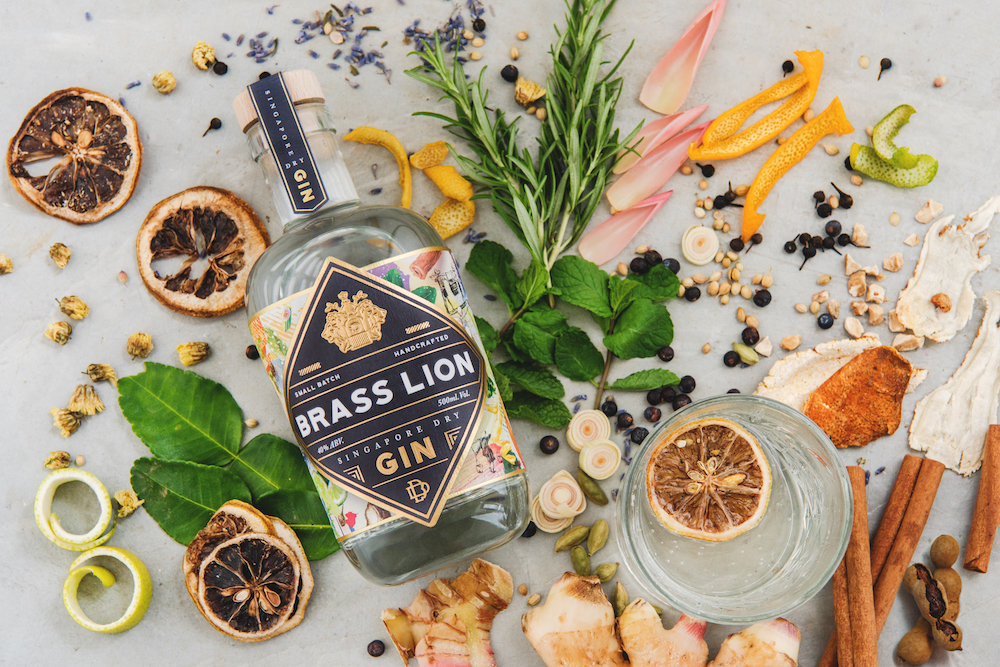 Selects
Restos and bars may be closed, but that doesn't mean we can't get our drink on at home with our mates via Zoom. Here's why drinking at home sounds like a party, anyway: one, you don't have to drive (and if you do, please drive responsibly). Two, you can let your hair down without anyone judging you. Three, you can turn down the volume when your intoxicated friend starts shouting (also, you don't have to raise your voice over the bar crowd). Four, you don't even have to step out of the house to get some booze. You can now place an order with Selects, and it'll delivery straight to your doorstep.
The brainchild of Collective Minds Asia and Founder of Liquid Assets, Michel Lu, Selects is an online store that offers a curated selection of spirits, sake, wine and beer from smaller independent brands based in Singapore, Japan and Hong Kong, as well as sellers and producers from Europe, Australia, and South Africa. Local brands include Brass Lion, The General Brewing Co., and Brewlander.
Regarding its launch on April 14, Zaran Vachha of Collective Minds Asia shares, "We wanted to continue highlighting the great initiatives happening around Singapore and so while events are on hold, we would like to use our platform to share positive and community-oriented initiatives."
Let's continue supporting local businesses with a touch of a button via Selects. Now, excuse us while we enjoying a chilled bottle of craft beer from The 1925 Brewing Co. at our home sweet home with a touch of a button.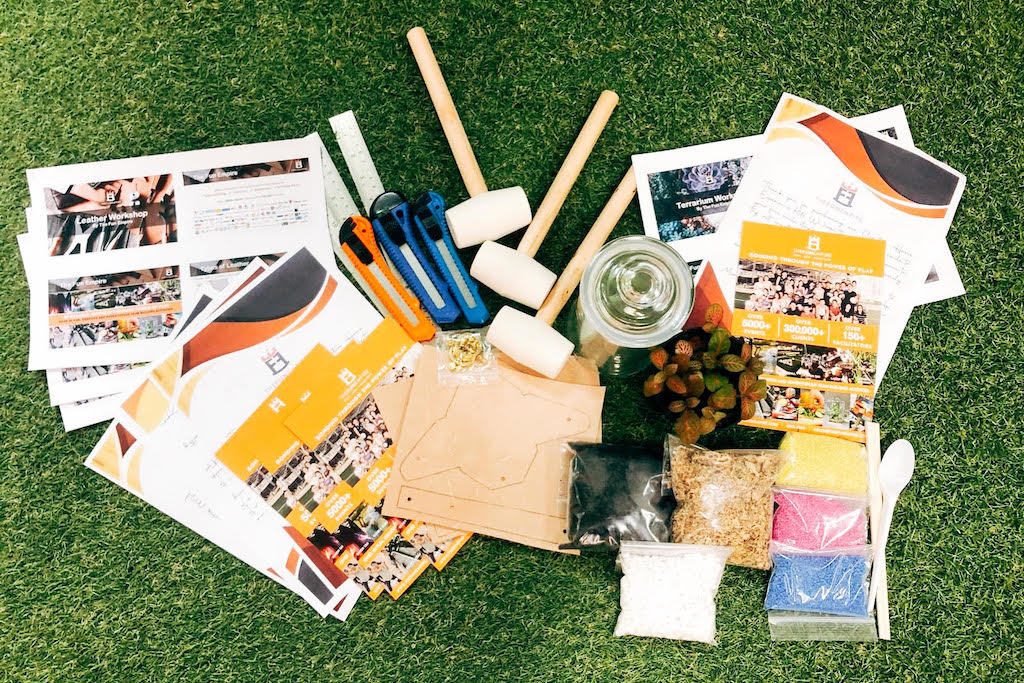 The Fun Empire DIY Creative Home Experience Kits
For our spare time, we're making the most of the hours home by creating something cool with The Fun Empire's DIY kits. Known for their creative workshops, the craft gurus behind The Fun Empire are putting those on hold, and instead, assembling easy-to-follow DIY kits for individuals and families to do. Not only does it encourages our creative juices to flow, but it also boosts our mood and mental wellbeing – and since we're all stuck at home, this could do some good.
With the DIY Creative Home Experience Kits, learn to put together a terrarium, make a keychain and a coin pouch out of leather, paint a masterpiece, and design a tote bag. Prices range from $35 to $40, and each set includes all the materials required, a thank you or gift note, and an instructions booklet. If you've got the urge to give, the kits make great gifts too. Simply place an order online – and voila, you're en route to getting crafty.
Recap on yesterday's dose: 28 Hong Kong Street House Party, a bittersweet collaboration, and monologues by local artists