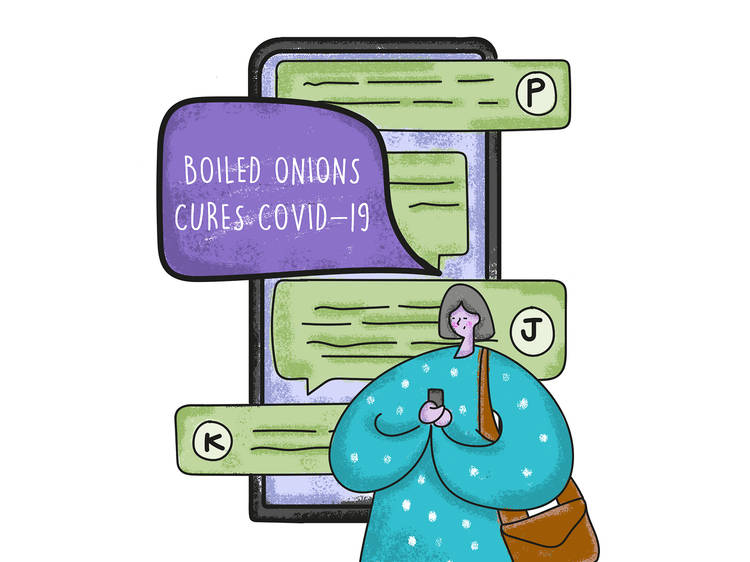 Photograph: Kashmira Kasmuri
Always the first in WhatsApp groups to share questionable news updates (the PM is going to address the nation today), obscure health tips (did you hear about boiled onions being a cure?) and dubious screenshots, the fake news auntie is thriving during this period. She has a Master's degree in fearmongering and a Doctorate in applied drama. Don't encourage her though, spreading fake news is illegal in Singapore.
Catchphrase: Eh, you got hear or not? They going to close schools for the whole year, really one!