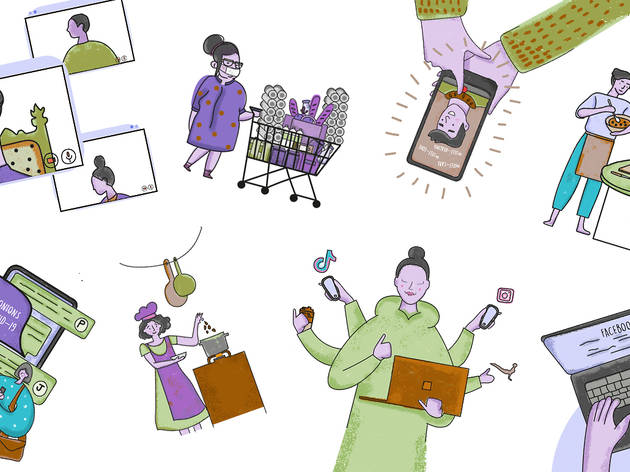 Which 'circuit breaker' cliché are you?
Singaporeans are a predictable lot – here are some of the stereotypes you will come across during this 'circuit breaker' period
Bread flour is sold out almost everywhere, more people are drinking coffee (Dalgona to be specific), 'stay well' is the new normal email sign off, the colleagues are now your pets or plants, and pants are optional. The 'circuit breaker' has made us all into caricatures. Deny it if you want, but before you put your third banana bread in the oven, check out which 'circuit breaker' cliché you've become. In the meantime... stay well.
RECOMMENDED: Time Out's guide to working from home and everything you need to know about face masks in Singapore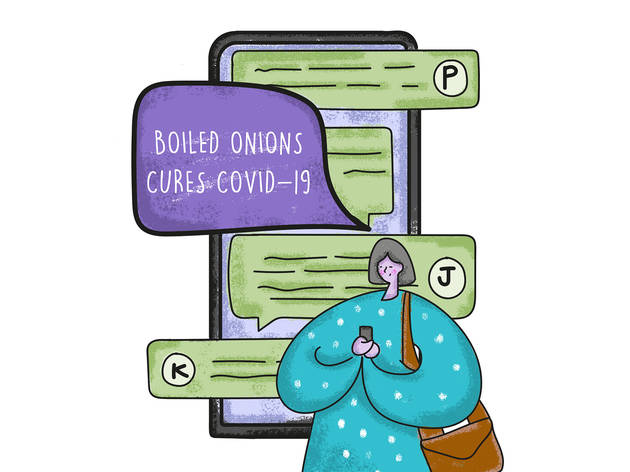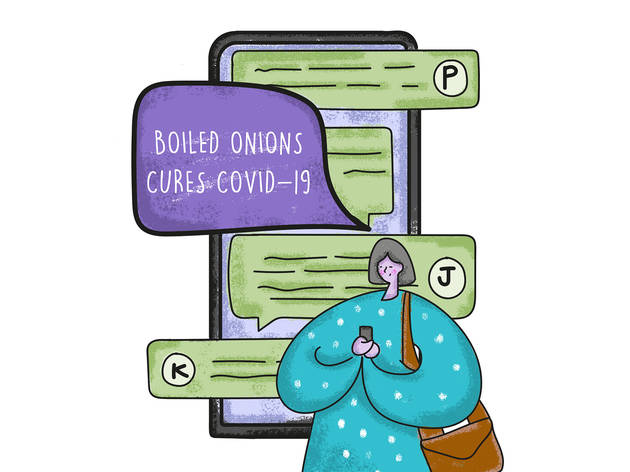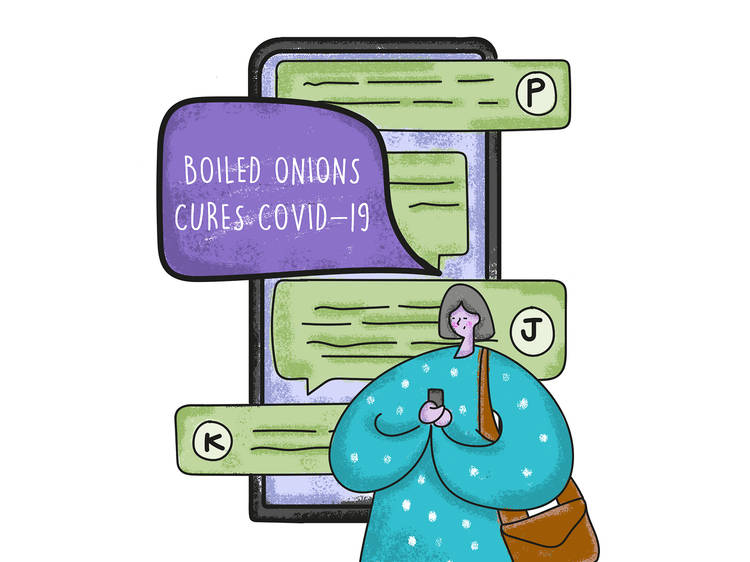 Photograph: Kashmira Kasmuri
Always the first in WhatsApp groups to share questionable news updates (the PM is going to address the nation today), obscure health tips (did you hear about boiled onions being a cure?) and dubious screenshots, the fake news auntie is thriving during this period. She has a Master's degree in fearmongering and a Doctorate in applied drama. Don't encourage her though, spreading fake news is illegal in Singapore.
Catchphrase: Eh, you got hear or not? They going to close schools for the whole year, really one!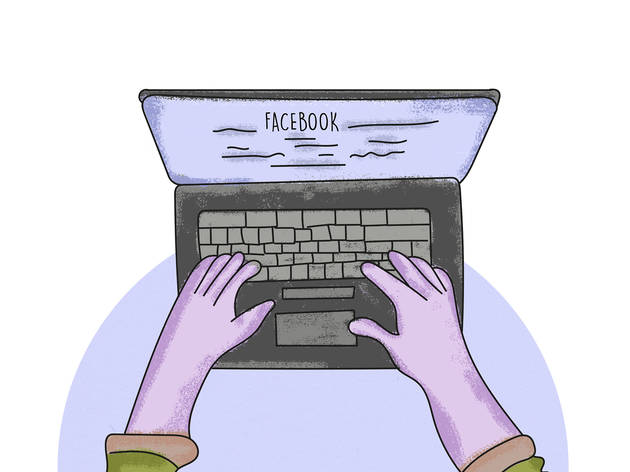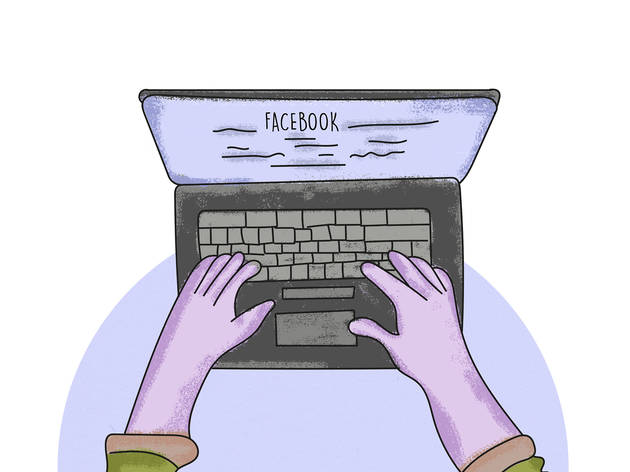 Photograph: Kashmira Kasmuri
Every story needs a villain and right now, ST commenter, you're our archnemesis. While everyone from activists to the government are scrambling to do something about the living conditions and welfare of the most vulnerable in our society, there are also those nonchalantly airing their views on forum pages and the comment sections on Facebook. You'll recognise them from the racist undertones and extremely narrow-minded views.
Catchphrase: *Types in bad grammar and even worse intentions*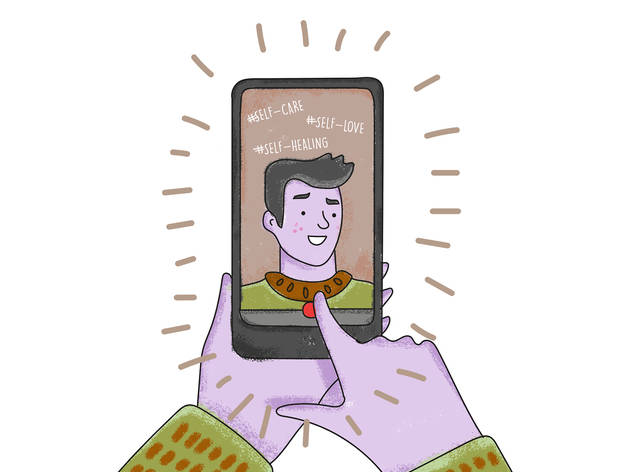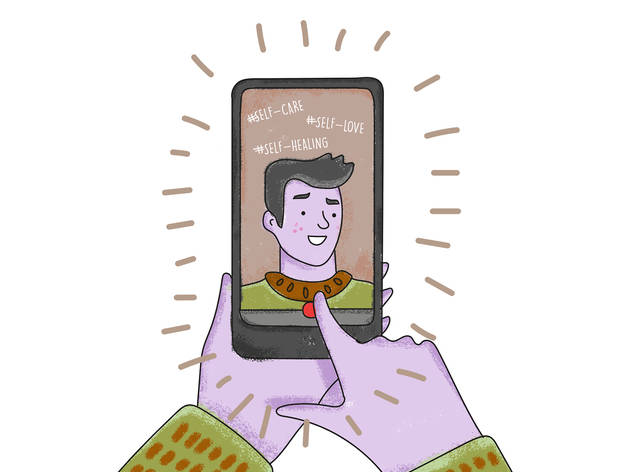 Photograph: Kashmira Kasmuri
Oh we have to stay home now? That means more time for self-healing, self-love and self-care. What a blessing this 'circuit breaker' is! Now just let me post up this selfie where I'm absolutely glowing because I've gone barefaced for two weeks already. Detox, am I right?!
Catchphrase: I'm so blessed for all this extra time I have with myself.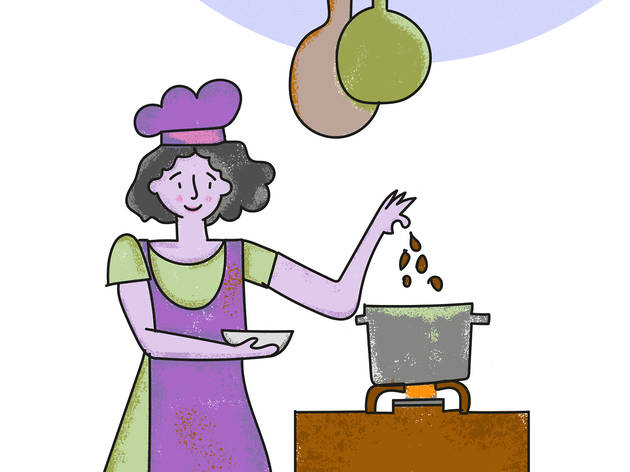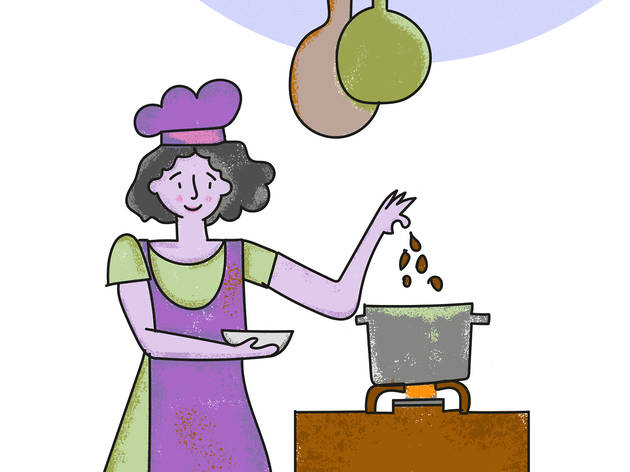 Photograph: Kashmira Kasmuri
You miss dining out – like really, really miss – at your favourite restaurants and you've been watching too many cooking videos on YouTube. Now that you don't have to (and can't) go out to dine, you find yourself with time to be a little experimental in the kitchen and actually use your KitchenAid/hand blender/castiron skillet. What do you do? You start making your own pasta, kombucha and cured egg yolk.
Catchphrase: I'm going to use roasted Sichuan peppers in my cacio e pepe instead.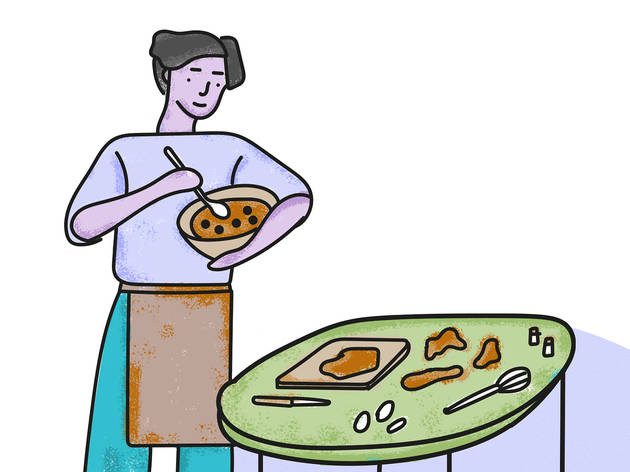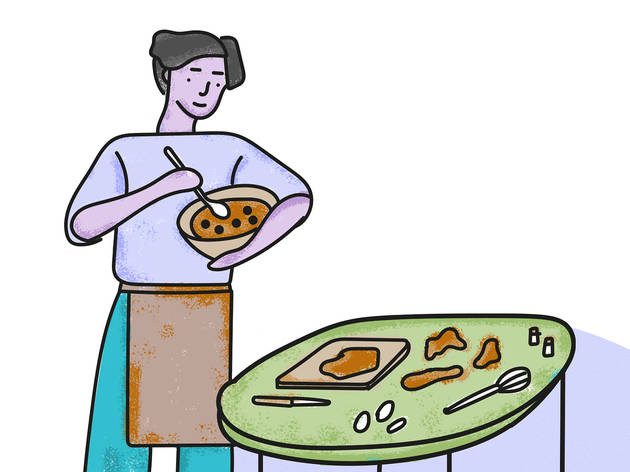 Photograph: Kashmira Kasmuri
Similar to the master chef, the circuit baker has also been spending too much time in the kitchen. They've grown their own sourdough starter – or levain, if you want to sound fancy – baked brownies, cupcakes and of course, banana bread. Essential trips include those to Phoon Huat to get a 2kg packet of whole-wheat flour because AP flour just doesn't have the right amount of protein okay?
Catchphrase: My starter is named Larry and he's a good, bubbly little boy.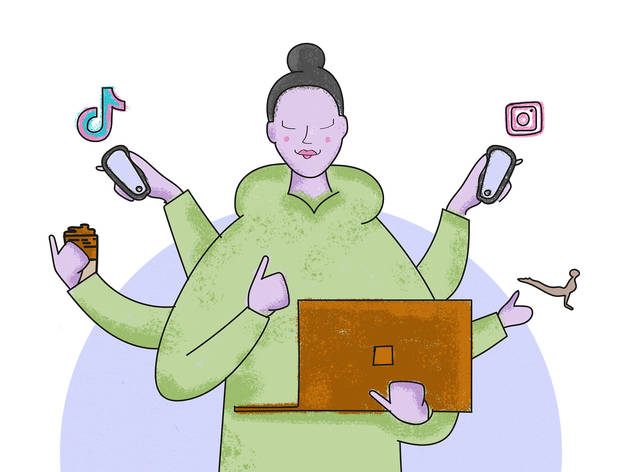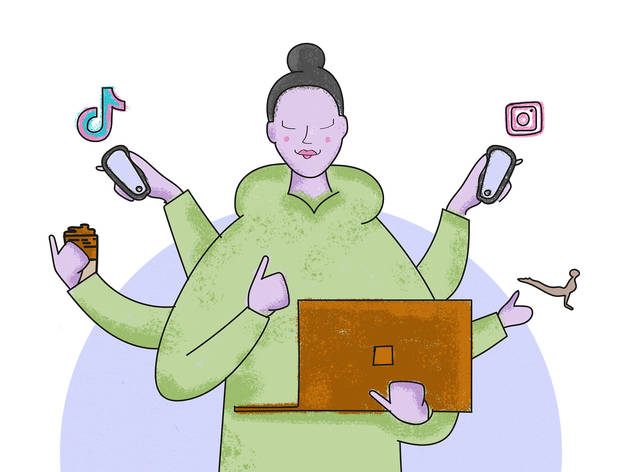 Photograph: Kashmira Kasmuri
The social media oversharer
In the same vein of The #grateful one, this one shares absolutely everything across Instagram, Facebook, Twitter – and probably started a TikTok account during the stay home period. With no social circle to surround yourself with IRL, you've gone on to the dark side. You're one of those people sharing your daily meals and Dalgona coffees, doing a time-lapse HIIT or yoga workout, making a 'cute' montage of OOTDs 'The Stay Home Edition' and doing house tours no one asked for.
Catchphrase: Week Three of CB and I'm going crazy!!!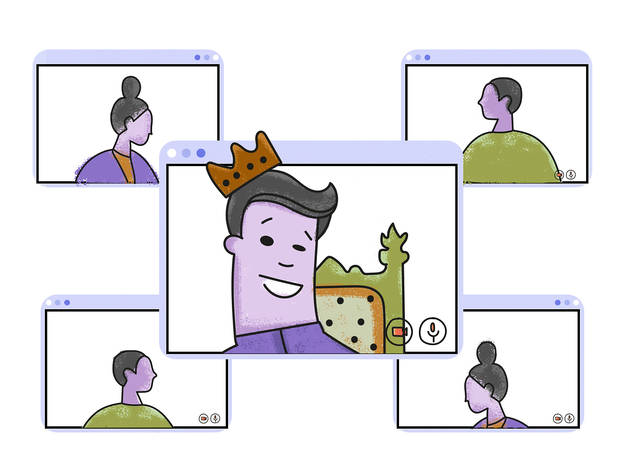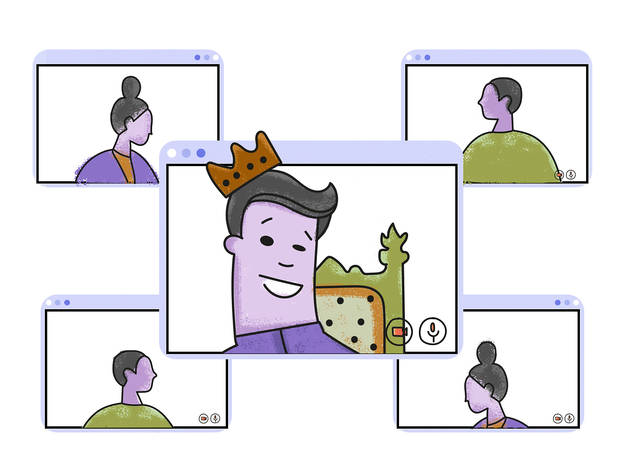 Photograph: Kashmira Kasmuri
The sound of your friends' voices, albeit on a video call, makes you so happy your heart could burst. You realise you've always taken them for granted. You miss gossiping with girlfriends, people-watching with your gang and just experiencing the good vibes in person. You wish you could see them every day, and you do. You feel a sense of accomplishment when you hand out the links to the Zoom chat.
Catchphrase: Want to Zoom tonight? Want to have a Netflix party? Want to play trivia on Houseparty?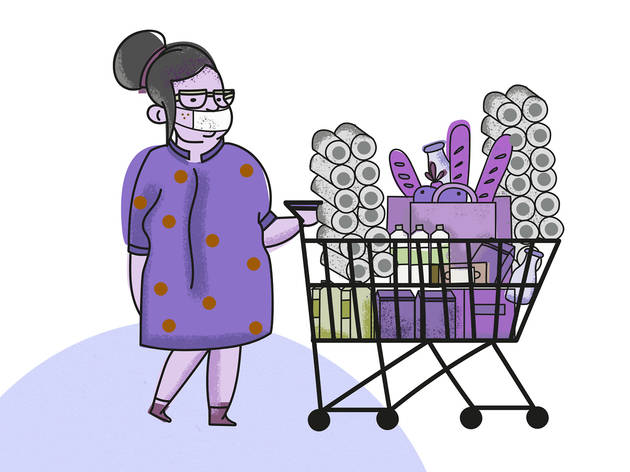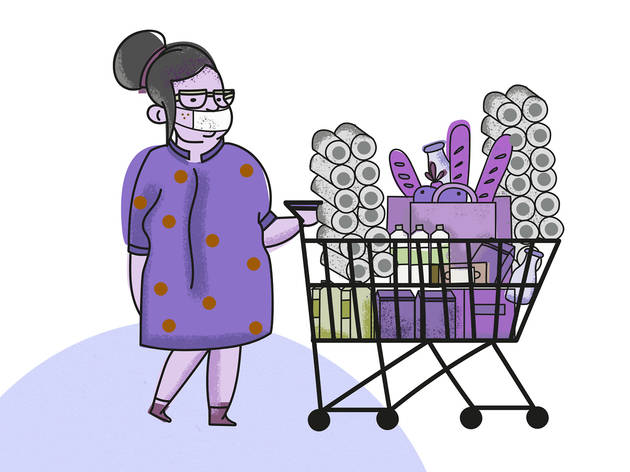 Photograph: Kashmira Kasmuri
The one hoarding toilet paper and instant noodles. The one not following social distancing. The ones not wearing a mask when they go out because it's "too hot". The one still meeting their friends for sneaky house parties. The one being a CB and not a circuit breaker.
Catchphrase: Wah PM going to make announcement, better start queuing at NTUC now.