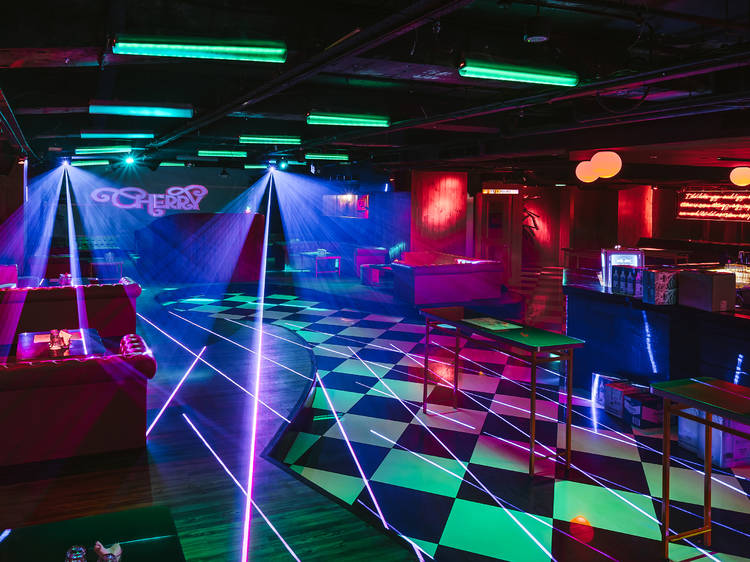 Photograph: Cherry Discotheque
New (supper) club
The popular basement nightspot has since transformed from a music club to a supper club. Called Cherry Diner, the underground space now functions as an eatery that comes complete with snazzy hip hop tunes and dim mood lighting.
Safe distancing rules might have forced Cherry to pivot, but the transition feels natural. "It was hard to come up with the right food that suited the vibe of our space," says Wayne Chiam, managing director of Cherry Discotheque.
Existing neon fixtures lend well to complement the American diner theme, and the menu features hearty grub of hotdogs, pizzas, and other finger food. The best part? Cherry Diner opens till (very) late, just like the old times. Night owls can look forward to a supper line-up of mocktails (the no booze after 10.30pm rule still applies), ice cream waffles, churros, cakes, and more.