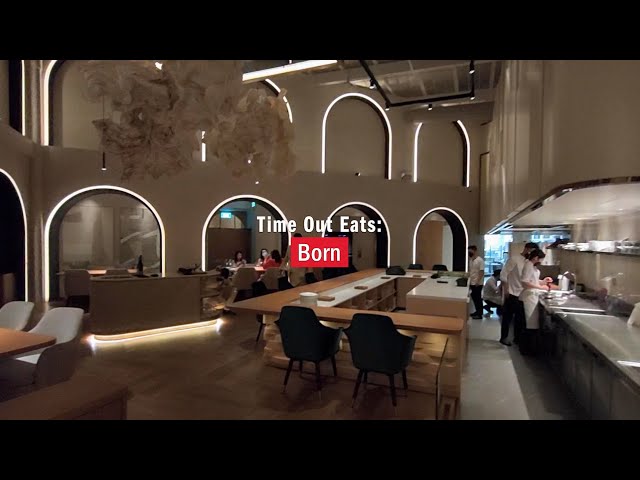 Within a year of opening, contemporary fine-dining restaurant Born has made it on the list of Asia's 50 Best Restaurants 2023 and even earned its first Michelin star. The young chef at the helm is Zor Tan – former co-executive chef of RAW in Taipei and executive chef of two-Michelin-starred Sichuan Moon in Macau – who continues to plate up his own unique brand of contemporary cuisines.
Now, Tan unveils a second menu ($368) guided by his personal memories flavoured by time and experience. Inspired by gastronomic epiphanies, a series of five snacks kickstart the experience. From enjoying his first taste of Pekan Nanas canned pineapples which turned into his favourite childhood snack, to dipping potato fries into ice cream, Tan finds sophistication in everyday simplicities.
Think roasted Sawarak pineapples infused with the vibrance of chilli padi and dried liquorice root, a crisp rolled potato pipette with potato vanilla creme anglaise and oscietra caviar, and fried chicken wing stuffed with chunks of pig stomach and pepper gel. The standout, however, is the elevated tribute to Taiwan's peculiar beef-tongue-shaped biscuit. It stars a five-spice tartlet filled with char-grilled beef tongue balanced with pickled daikon.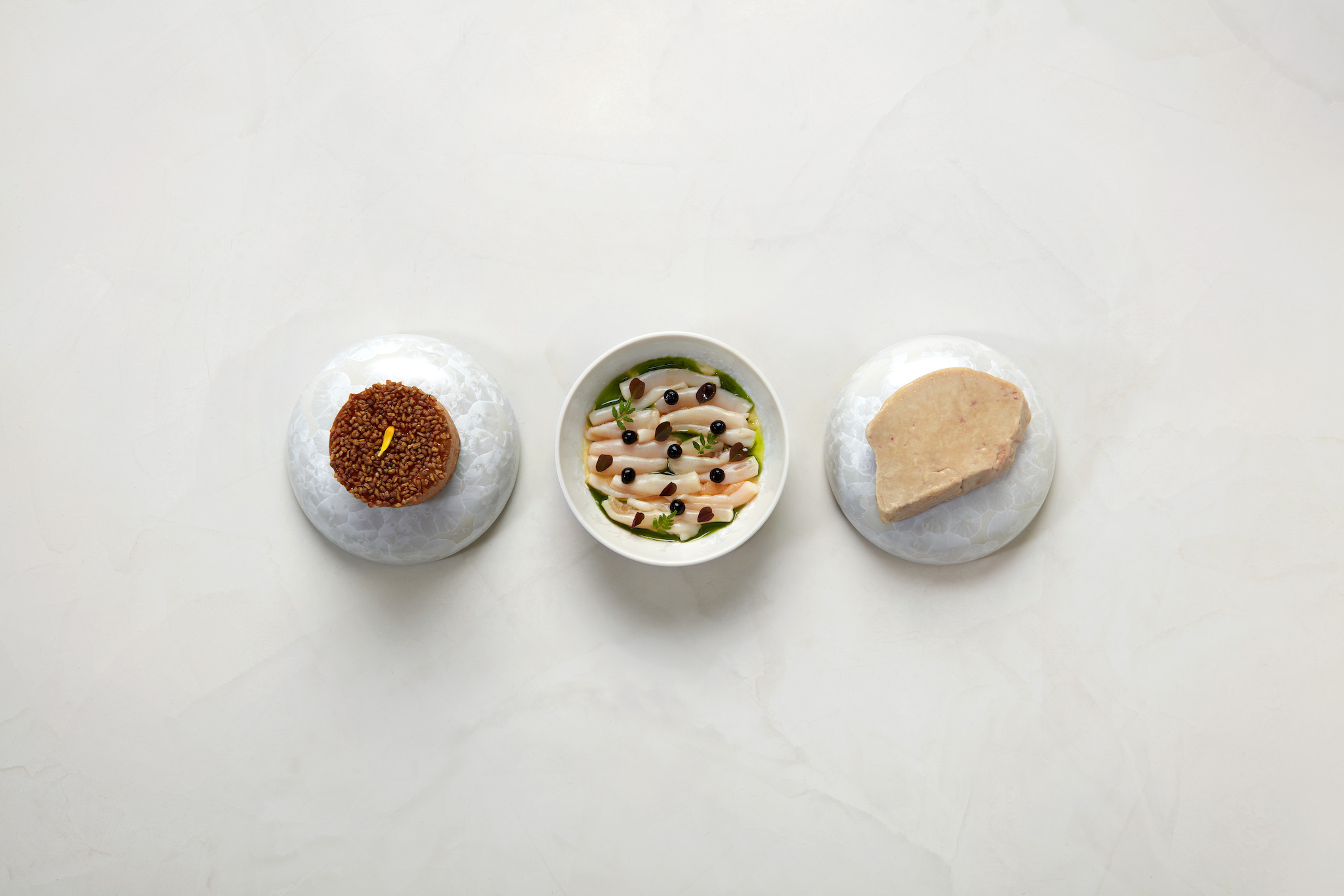 In the fourth course, Tan puts out a masterclass in layering of flavours and textures. Drawing inspiration from his travels to Spain and Macau, where he tried Espardenyes and Portugese egg tarts respectively, he serves up a creamy egg custard topped with sea cucumber muscles. A shower of foie gras sauce, spring onion oil and black balsamic pearls help weave together a comforting dish. Accompaniments of a maple-brushed brioche ensure none of the moreish sauce goes to waste.
Tan's crowd-favourites-turned-signatures are also found in this second edition. Expect familiar showings of the fried bao stuffed with mala-marinated Wagyu tartare with oyster emulsion, and expertly grilled pigeon leg with a blanket of pearl corn and semi-dried tomatoes. There is also his tribute to his tenure at Macau's Sichuan Moon which sees the classic Hunan steamed fish dish of "duo jiao yu tou" reimagined with finesse.
Toothy slabs of bincho-grilled monkfish and ears of crunchy Yunnan mountain jade fungus swim in a robust moat of chicken fat emulsion and stock. The inclusion of fermented yellow "huang di jiao" imperial chilli and "er jing tiao" greenhorn chilli also results in a nuanced slow burn that lingers but does not torch the tongue. An easy favourite for many, including ourselves.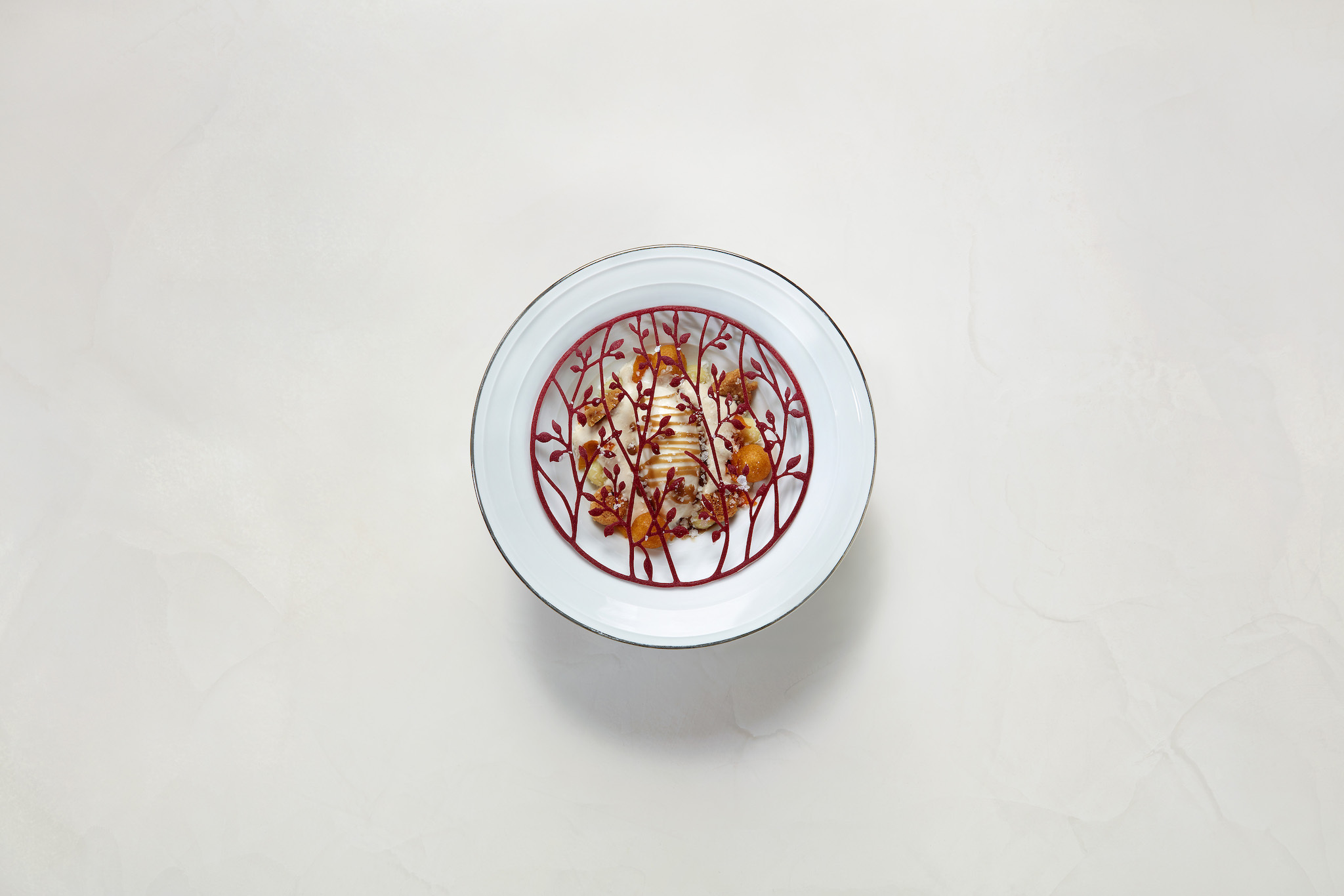 Dessert ends off in a whimsical fashion as Tan triggers childhood memories of Doraemon where he takes a riff on the cartoon character's favourite snack of sweet potatoes. From crisps and puree to even mini tater tots, the humble tuber is expressed in a multitude of textures. They pair elegantly with oolong chantilly, sea salt ice cream, burnt butter and crushed sable to bring the finely orchestrated meal to a close. Highly recommended.
For more on Born's concept and chef Zor Tan, read our review of the debut menu here.