Heads up! We're working hard to be accurate – but these are unusual times, so please always check before heading out.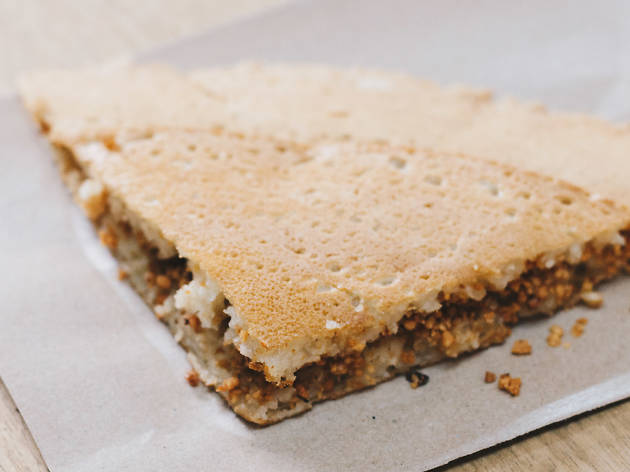 Hawker spotlight: Aunty Oats Pancake
At this humble stall, the min jiang kueh is as warm as the owner's personality
In her youth, Yan Beng Hoon never wanted to become a hawker. She didn't have a fervent passion for cooking, but did so anyway to supplement her full-time employment. She worked part-time at various stalls, frying dough fritters and boiling lamb soup.
In 2003, Beng Hoon was laid off. She needed a job and didn't know what else she could do. So she went back into the kitchen and became a full-time hawker. "I had no choice," she says.
But making dough fritters was "too oily". Instead, she chose to focus min jiang kueh, or traditional peanut pancakes, instead – a recipe she learned from a close friend. Her version ($1), is deliberately thinner, making it soft, light and all too easy to consume a half dozen in one seating. A layer of butter and a generous handful of crushed peanuts complete this sweet treat.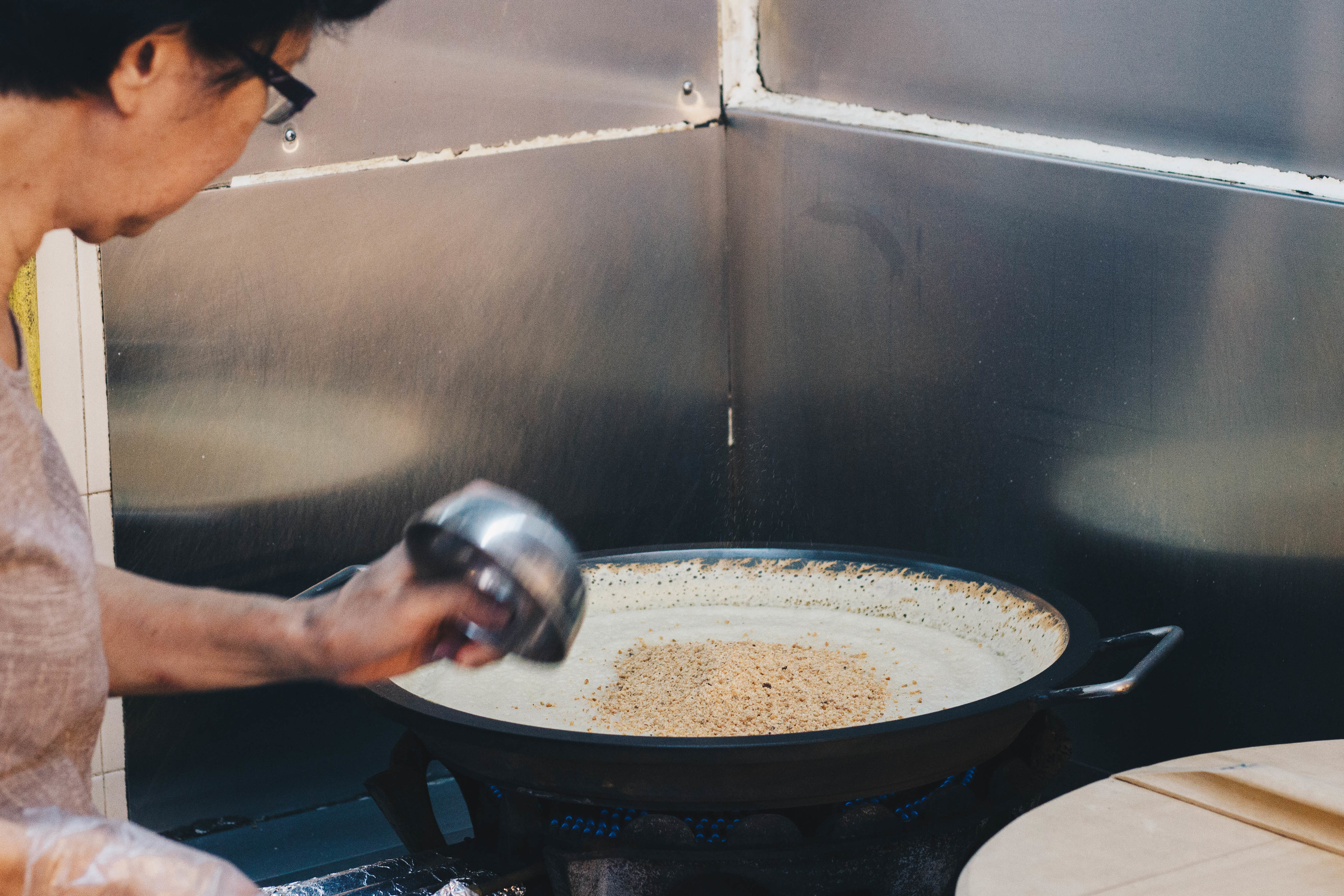 "You can fill the pancakes with anything," Beng Hoon shares as she prepares a fresh batch, folding the pancakes over with care. Some of her previous iterations include otah, durian paste, and pork floss but she took them off the menu as they were too expensive. The premium ingredients drove up the price, and people weren't willing to pay. These days, she sticks to a classic selection: peanut, coconut, and red bean. Every day, Beng Hoon opens the stall at 6am and closes by 4pm. It's a tough job for the 67-year-old, having to stand anywhere between eight to ten hours. When asked if she enjoys being a hawker, she shakes her head.
"As a hawker, your entire day is spent here," Beng Hoon adds. Evenings are spent sleeping and recuperating for the next day when business resumes. She plans to retire soon – in two to three years. "I want to take a break for a while, to have my own life."
For now, there's one thing that keeps her going: her customers. Her favourite part of the job is being able to meet and interact with people from all walks of life – young and old. "I get to see kids that visit my stall grow up, from the time when they were in kindergarten till now where they're adults," she says. "I like the friendly atmosphere you can find in hawker centres. It warms my heart."
3 Questions with Yan Beng Hoon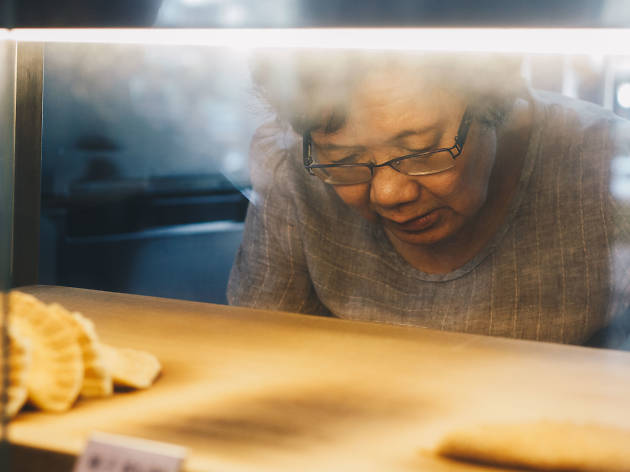 Photo: Fabian Loo
1. What is your preparation process like?
I prepare the batter daily and use it all on the same day. I don't keep any of the remaining batter to ensure each batch is fresh every day.
2. What plans do you have for the stall after you retire?
I haven't thought about it yet, I'm just taking it one day at a time.
3. What makes a good peanut pancake?
You have to make it with love. If you don't put in the effort, you can't make a good peanut pancake. It's the same when cooking other food too.
Go there now
A hawker stall selling piping hot min jiang kueh filled with peanuts, coconut, and red bean.