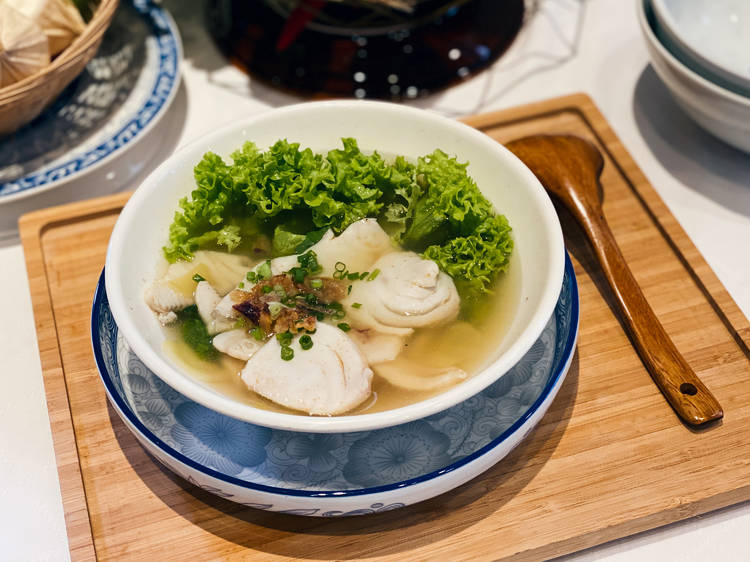 Photograph: Fabian Loo
The idea of introducing this extra step first came to William some 20 years ago when clearing after customers. He noticed: many were removing the fish skin and leaving it on the table. When left out for some time, the skin dries and stick to the table. "Like Elephant Glue," he says.
It is this attention to detail that earned First Street Teochew Fish Soup a loyal following; queues at its Kovan outlet will stretch for hours, and even start to form before the stall opens. The brisk business also spurred William's two sons to join the business some 10 years ago, marking a new chapter for the family-run stall.
And last year, in November, the stall partnered with food and beverage company BreadTalk Group to expand the business – after over 30 years. The second outlet, located at BreakTalk IHQ's Food Republic, continues to draw long lines of hungry diners. Despite the change in environment, William assures that the taste and price of the fish soup will remain the same.
"We used to agak agak back then," he says, using the Malay phrase to refer to the way they used to cook using estimation. "Now we have standard operating procedures – very useful."