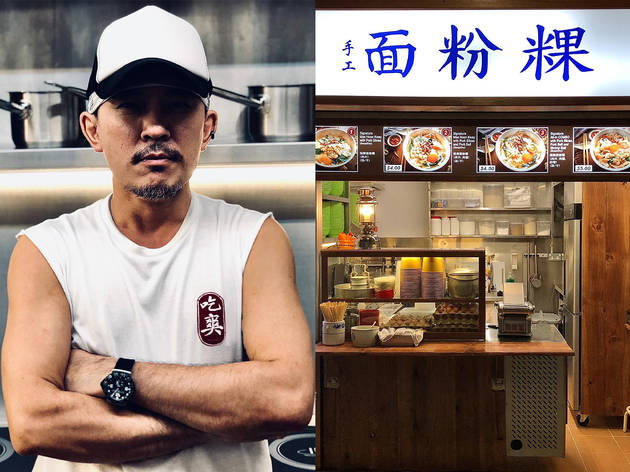 Hawker spotlight: Masterchef Singapore contestant opens a stall selling handmade noodles
Aaron Wong hopes to pave the way for a new generation of hawkers, and show that the trade is, quite literally, cooler than it seems
Despite working in a hawker centre, with muggy conditions and relentless humidity, Aaron Wong hardly breaks a sweat.
There aren't any roaring, open flames inside his stall at Telok Blangah Crescent. Instead, everything is cooked over an induction stove – a deliberate decision on Aaron's part to keep his work station comfortable. "There are fans to cool me down," he says. "So I barely even perspire."
The interior of Jiak Song, which specialises in mee hoon kueh, or handmade noodles, is scrupulously tidy: ingredients are store in cleared boxes, labelled, and stacked neatly on metal shelves. It's a set-up similar to professional kitchens found in restaurants.
These are just some small adjustments Aaron – a contestant on the inaugural season of Masterchef Singapore – makes to reinvent the way this age-old trade is done. He approaches the vocation with a modern lens, incorporating new equipment and industry best practices into a job that's constantly labelled as unviable and messy.
"The problem we are facing now is that more people are leaving the trade than joining it," Aaron says. "Because a lot of people, especially the younger generation, have this misconception that being a hawker means having to work in an oily, dirty, wet environment."
RECOMMENDED: Meet the people preserving a piece of our kueh heritage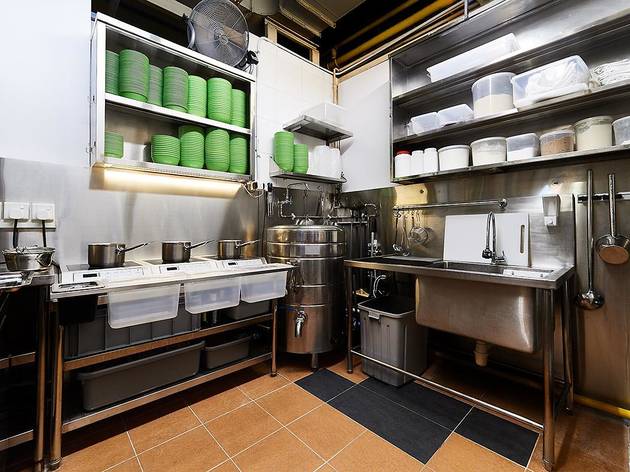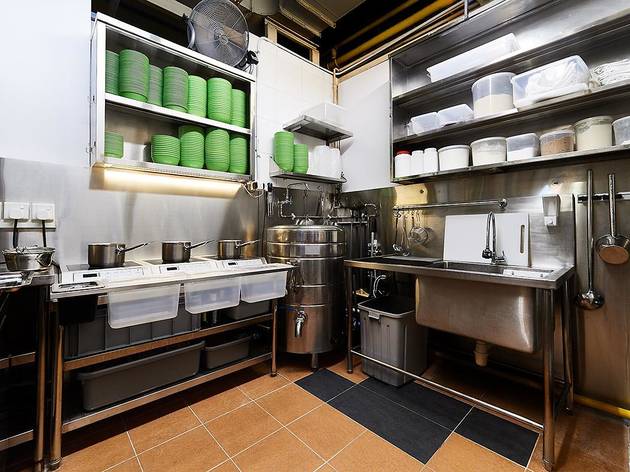 Photograph: Jiak Song
"But it doesn't need to be this way," he adds. Aaron hopes to use Jiak Song as an example – "a portfolio" – to highlight what a new generation hawker stall can be. It doesn't require a fancy menu or investing in futuristic machines – just some modern sensibility. "A boiler or an induction cooker are not new tools. But a lot of the old-school hawkers don't use them," notes Aaron. "These are the things that have not found their way into a hawker centre."
While the space gets a makeover, the food at Jiak Song remains firmly rooted in tradition. The stall's focus on mee hoon kueh, made entirely scratch, is one which Aaron hopes to capture "a very old-school taste". Everything in the bowl is made in-house – from the dough to the accompaniments of shrimp ball and pork ball. He shares: "This is, to me, a textbook example of comfort food."
"Because a lot of people, especially the younger generation, have this misconception that being a hawker means having to work in an oily, dirty, wet environment."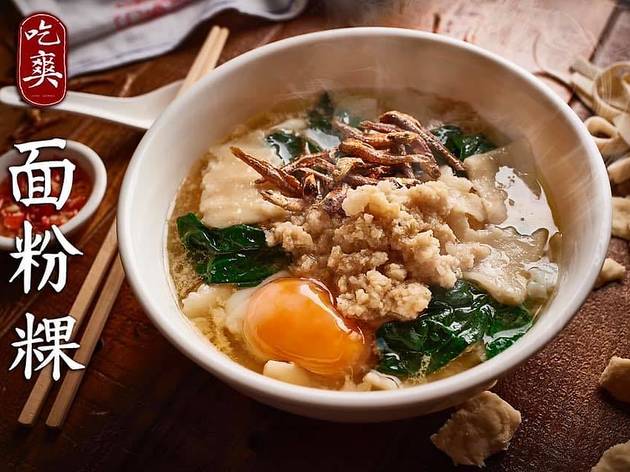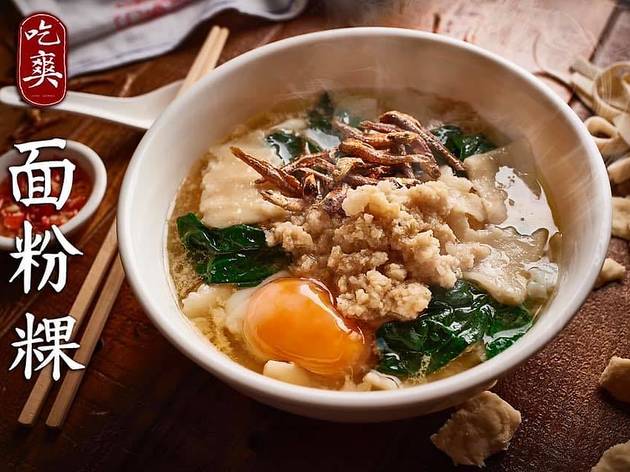 Photograph: Jiak Song
Notably, the ingredients used in every bowl are also sourced from the nearby wet market. "I started to get into the whole hawker culture – the feeling of a community," he says, adding that Jiak Song has since stopped getting its supplies from wholesalers. Instead, he sources some 200 eggs, 4kg of vegetables, and other products from neighbouring stall owners.
With each order, a ball of dough is pressed and flattened, then hand-torn by Aaron and boiled in a delicate broth flavoured with soybeans, ikan bilis, and "a touch of smoke" – Aaron's secret ingredient. The cooking process is laborious – a reason why the wait for a bowl can be up to an hour, and why the stall only prepares 200 bowls every day. Prep work begins at 6am, before closing when the stall sells out, typically around 1pm. The remaining hours are used to prepare for the next day, and to afford Aaron time to juggle between his other job as a photographer.
He might be clocking crazy hours, shuffling between shooting and cooking, but it's the hunger to protect our local hawker culture that keeps Aaron going. He hopes Jiak Song can offer a new model for people to look at the traditional trade, one that will hopefully inspire a steady stream of young blood to join the industry. In fact, the enterprising hawker is currently on the lookout for interested parties – anyone with a passion for cooking – to join his venture by dropping him a message. Aaron adds: "We make mistakes now so that people who want to join the trade won't have to."
Fancy a bowl?
Jiak Song is located at #01-108 Telok Blangah Crescent Food Centre, and opens from Tuesdays to Sundays. Queues are said to form as soon as the stall opens, so it's best to head down early to avoid disappointment.
A new generation of hawkers