Nestled discreetly in a quiet corner on Dempsey Hill, Morsels is a quaint barnyard-style restaurant that exudes an undeniable rustic charm. Its dim warm glow and eclectic furniture create the perfect aura of intimacy for hushed conversations over soft music, making it an ideal date spot away from the frenetic city.
Over by the open-concept kitchen, you'll find chef-owner Petrina Loh. No stranger to the Singapore food scene, she's helmed Morsels for 10 years and looks to bring it to the next decade with refreshed invigoration. The past few years have not been easy for Petrina – she braved a week in the ICU due to Covid vaccine complications in 2021 and was in and out of the hospital through 2022. Despite being told by her vascular surgeon that she should consider switching careers, she continues to cook. Morsels' new a la carte menu combines Petrina's passion for Asian produce with global influences and her refreshed zest for life.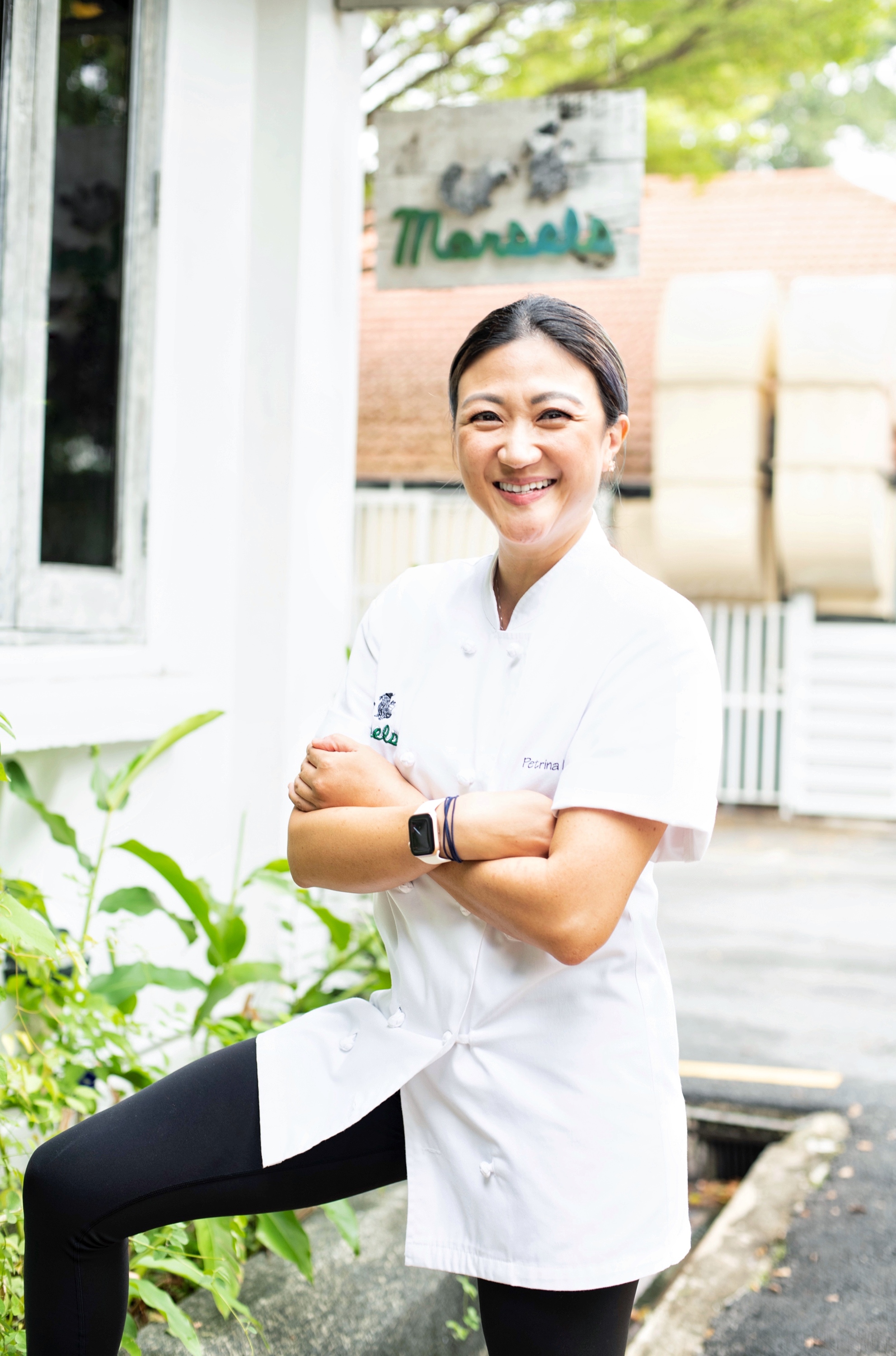 Petrina draws inspiration from her extensive travels, skillfully transcending geographical boundaries with her culinary creations – "I just cook what I want to cook". She embraces an unapologetic approach to her craft, boldly fusing flavours from Thailand, Korea, and her culinary training in America to create a rotating array of progressive Asian dishes that are sure to keep diners on their toes.
Morsels offers a daily a la carte menu, featuring an assortment of snacks starting from $6.50 and heartier mains priced from $16. Menu highlights include seasonal oysters ($6.50) dressed in tamarillo shrub and pear cucumber vinaigrette, Hokkaido scallops with petai miso beurre blanc ($24), an aromatic wild mushroom truffle porridge ($28), and the impeccably prepared Magra lamb rack ($48). If the plethora of choices leaves you feeling undecided, leave yourself at the mercy of the Morsels team with the Feed Me menu ($98) or Feed Me Nibbles menu ($48), allowing them to curate an unforgetting experience with an array of expertly selected wines available from $20 per glass.