The best dishes of 2017: Dessert
Sweet dreams are made of these tantalising desserts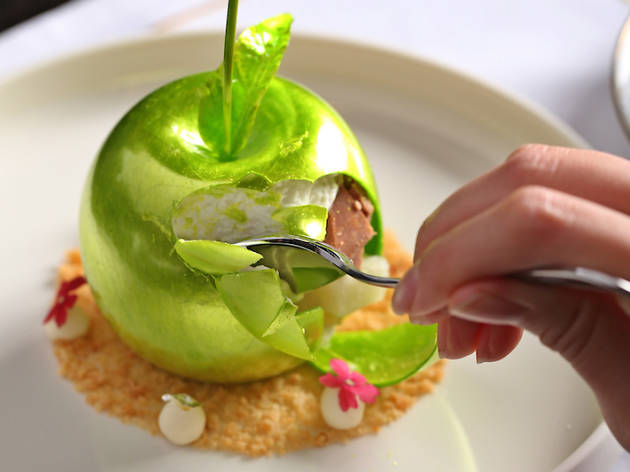 From Tea Lounge
Yes, the weekday afternoon tea set at Tea Lounge comes with the usual sandwiches and scones but what really makes it stand out from the rest is its focus on individually plated desserts. There are four to choose from but the Golden Apple is the most impressive with its brilliant green sugar casing. Crack it open and tuck into the yuzu apple compote and vanilla fromage blanc sorbet within.
Part of a $48 afternoon tea set.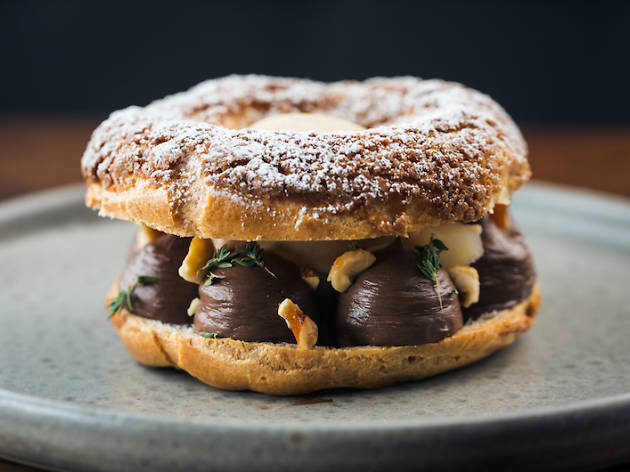 Restaurants, Contemporary European
From Maggie Joan's
Get your mind out of the gutter. This isn't that kind of dessert. The Paris-Brest is a French pastry that was created in 1910 to commemorate the Paris-Brest-Paris bicycle race and it's new on Maggie Joan's menu this year. Choux pastry sandwiches chocolate crémeux, praline ice cream, caramalised hazelnuts and poached pears – you'll polish it off in minutes.
$16.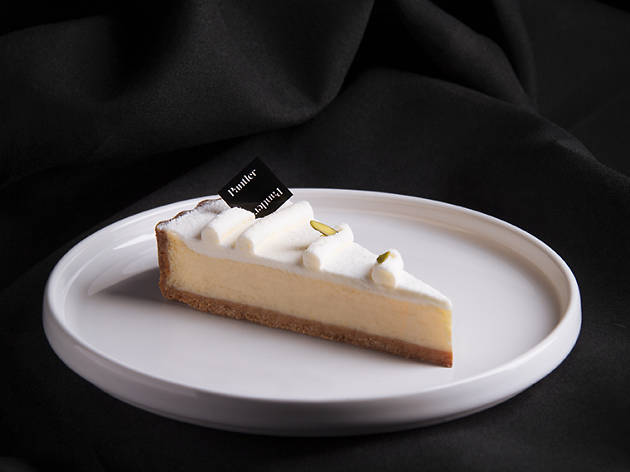 From Pantler
Sometimes, the simplest things are the hardest to get right. But Pantler's take on the classic cheesecake is as close to perfection as you can get. It's rich and creamy without being cloying – you might even have to stop yourself from ordering a second slice.
$6.80 a slice.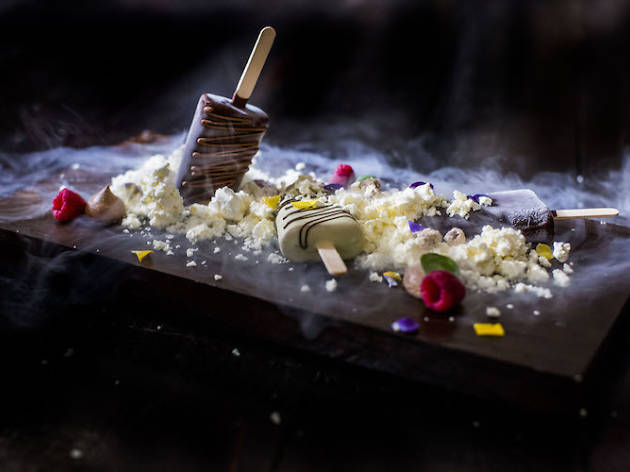 From Fat Lulu's
Fat Lulu's takes #dessertporn to the next level with this cheeky dish. You get a trio of popsicles: Ipoh white coffee, hazelnut praline and chocolate, plated on a sea of passionfruit and prosecco foam. We like it because it puts the fun back in dining and despite its NC16 name, it'll probably remind you of carefree childhood days sucking on an ice cream stick on a hot day.
$28.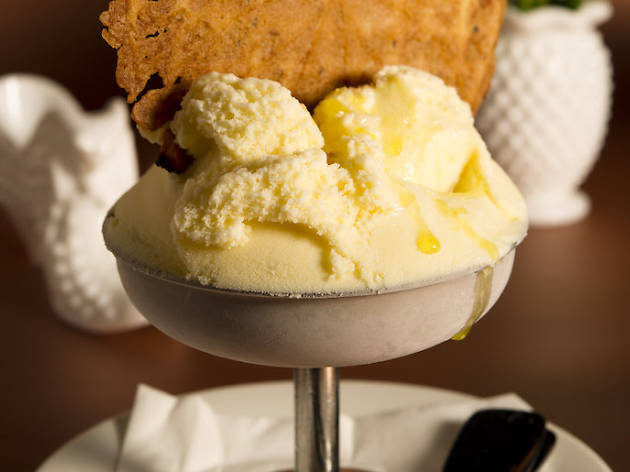 From Osteria Mozza
Think olive oil and you'll probably conjure up thoughts of salad dressing and aglio olio, definitely not dessert. But Osteria Mozza's olive oil gelato stunned us with its smooth texture and slightly herbaceous nature. Scoop it up with the homemade wafer that's served on the side.
$9 for a single scoop.
From The Black Swan
The Black Swan refreshed its menu earlier this year and while we love all the new additions, this ordinary-looking plate of cookies and milk took us by surprise. This grown-up version of everyone's favourite Oreo cookie is made with dark chocolate shortbread and white chocolate ganache. Twist, link and dunk it in the side of spiked milkshake for the full experience. $16.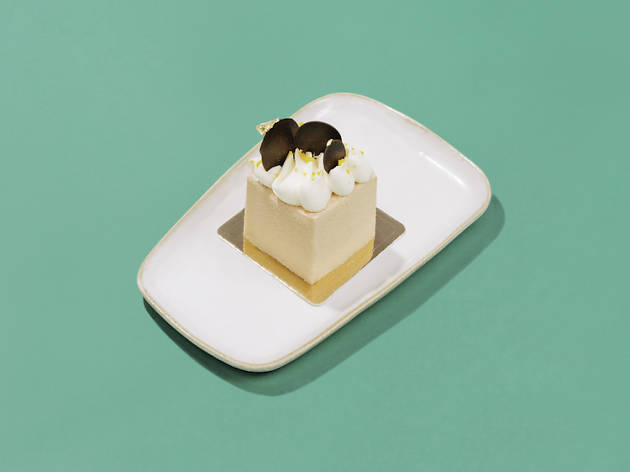 From Nesuto Patisserie
This pretty new addition to Tras Street, with its millennial pink walls and floral murals, is not all looks and no substance. Head pastry chef Alicia Wong cut her teeth in the kitchens of Capella and now creates desserts that are equal parts whimsical and delicious. Suzette entremet is her take on the crêpe Suzette done with Grand Marnier mousse and orange caramel instead.
$9.80.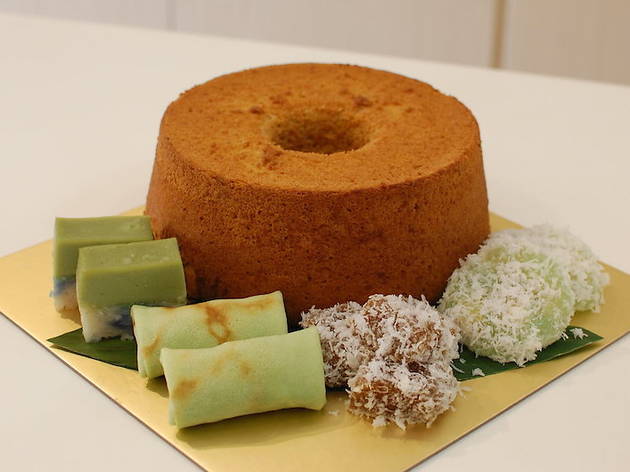 From Peranakan Khek
This tiny bakery sells handmade kueh almost as fast as it makes them. And it's amazing. Hot favourites are constantly sold out, so your best bet is to grab everything while you're there. Alternatively, pre-order online a couple of days in advance to avoid disappointment.
From $2 a piece.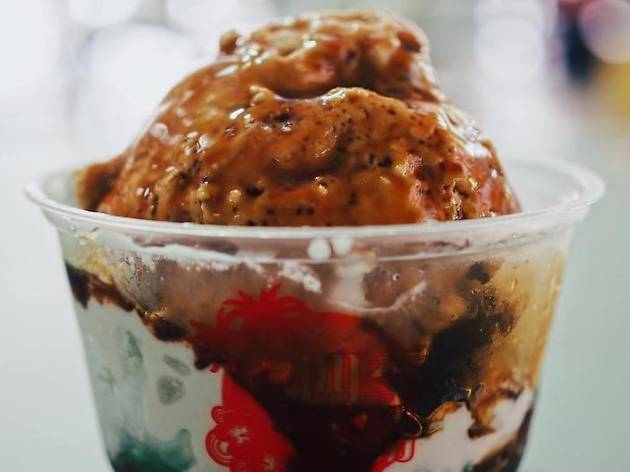 From Four Seasons Ching Teng
While this hawker stall is named after another famous local dessert, we love Four Seasons for its cendol. It comes heaped with green jelly, red beans and attap seeds with a generous pour of coconut milk and gula Melaka drizzled on top.
$2.
#01-34 Toa Payoh Lorong 8 Market & Food Ctr, 210 Lorong 8 Toa Payoh, Toa Payoh. Photo: Flavourmatters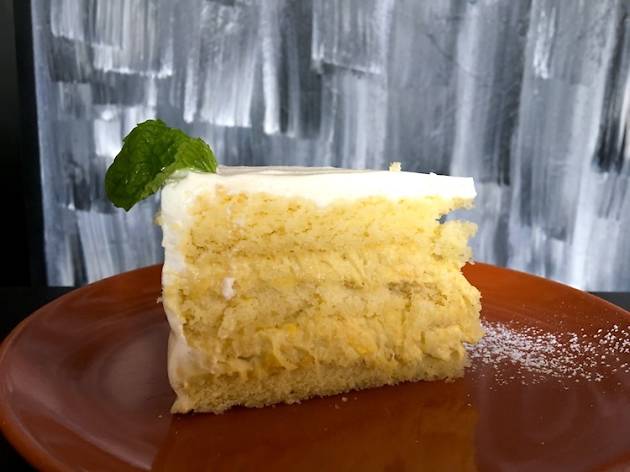 From Creatures
Sometimes, simple is best. Creatures' durian cake combines layers of soft pandan genoise sponge with pulpy mao shan wang durian purée to make a sinful dessert. If durians are the king of fruits then this cake is the king of all desserts.
$12.
Chef eats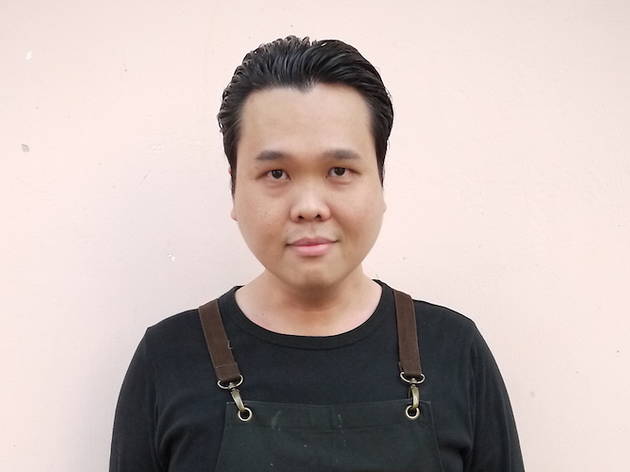 Pastry chef Pang Ji Shuang from Fat Lulu's tells us his favourite dessert of 2017
"I would say the signature durian dessert from Ji De Chi at Liang Seah Street. It has a soft and smooth durian mousse as a base that is layered with pomelo and sago and crowned with a big scoop of durian purée on top. I love durian desserts but only when it taste like the real deal. This one definitely exceeds expectations and the different textures work well together too."
#01-03, 8 Liang Seah Street, Bugis.
More to explore