Heads up! We're working hard to be accurate – but these are unusual times, so please always check before heading out.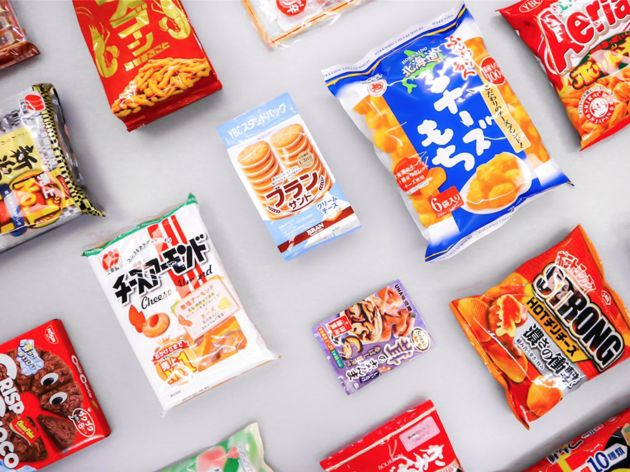 The best Don Don Donki snacks to try
We've seen the trends and picked it up. On our very next pursuit for the best snack, we put Don Don Donki to the test.
We've seen the yellow plastic bags on the streets of Somerset and Tanjong Pagar and we've heard about the famous theme song that plays over and over in the stores. We're talking about Don Don Donki where you can find almost everything, including snacks. We pick our favourites from the range they have stocked there so let's get munching.
RECOMMENDED: Unique local snacks to try in Singapore and old-school childhood snacks we love in Singapore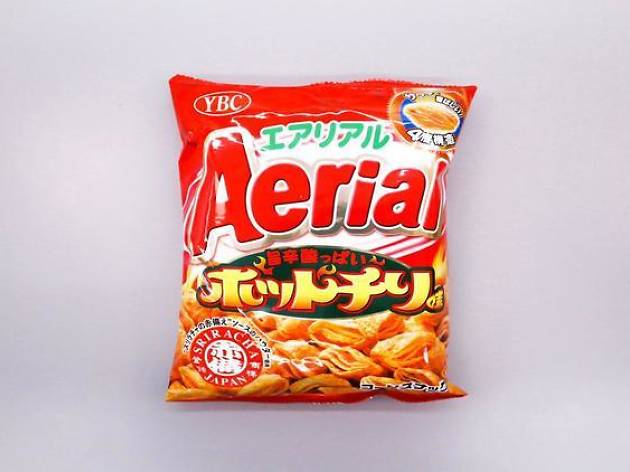 Aerial snack: spicy flavour
Being one of the most popular snacks in Don Don Donki, we had to try it. There's a reason why this is one hot seller. Tomato-flavoured but with a spicy aftertaste, this crispy, layered corn snack is easy to chomp on. Light, tasty and addictive, this is undoubtedly the snack king of Don Don Donki.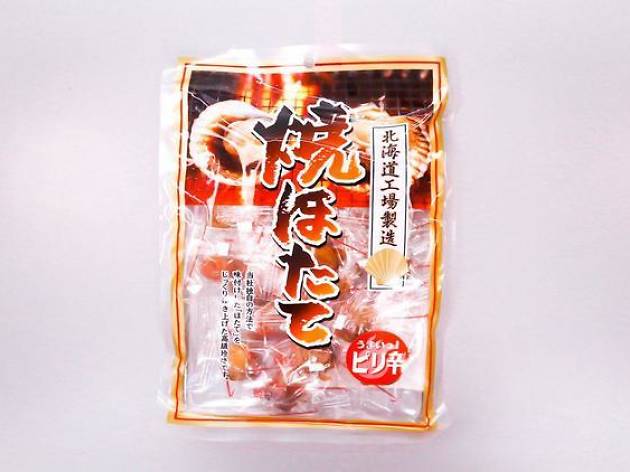 This dried scallop snack is easily one of our favourites from Don Don Donki. Although on the pricier side, just a taste will make you understand why it is worth the money. Think of it like a very chewy and savoury piece of gum. The flavours are intense and with the right kick of spice, which makes it a winning snack for us.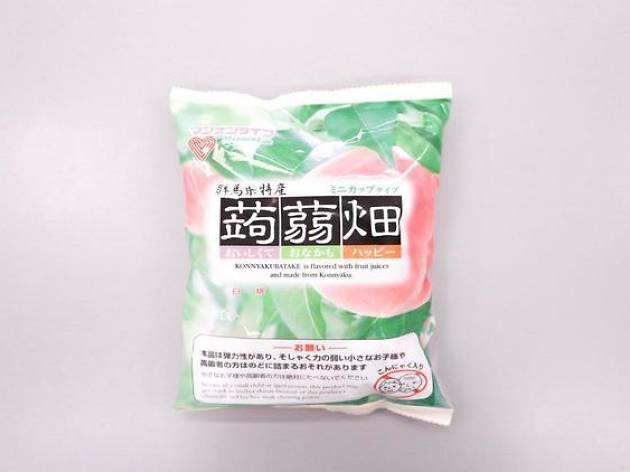 Made from konnyaku, an ingredient that gives jellies a springy and chewy texture this individually-wrapped goodies will take you by surprise at how sweet, juicy and natural-tasting they are. It might get addictive though, so slow down when going through a pack – we don't want anybody choking!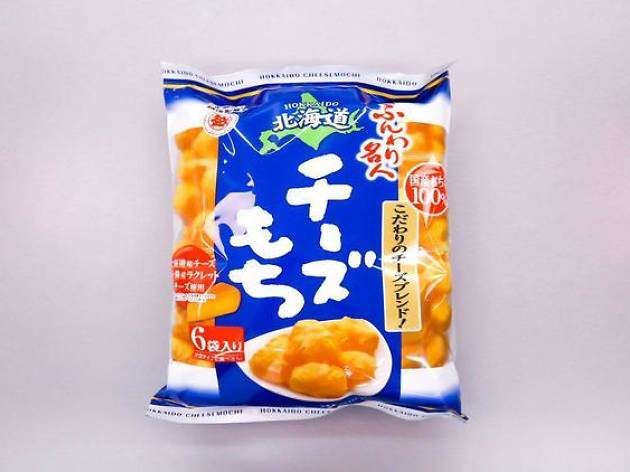 Like cheese balls – but better, you'll be piqued by the unconventional texture of the Hokkaido Mochi. Don't gobble it down too quicky, this one is meant to be savoured slowly. Place the mochi on your tongue and press it down with the roof of your mouth. Feel it melt completely in your mouth and let the flavour come through as the mochi ball disintegrates into nothingness.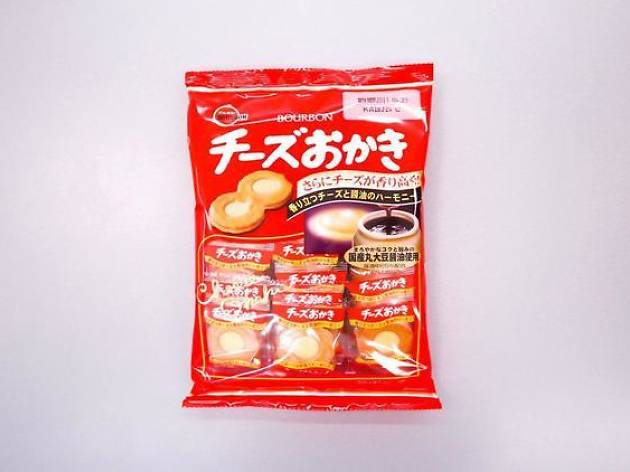 Think of those delightful Japanese roasted rice crackers, now imagine having it with a bit of cheese. That's exactly what this snack is, but just really, really small. And because of that, it's highly likely that you'll be having more than five crackers back to back.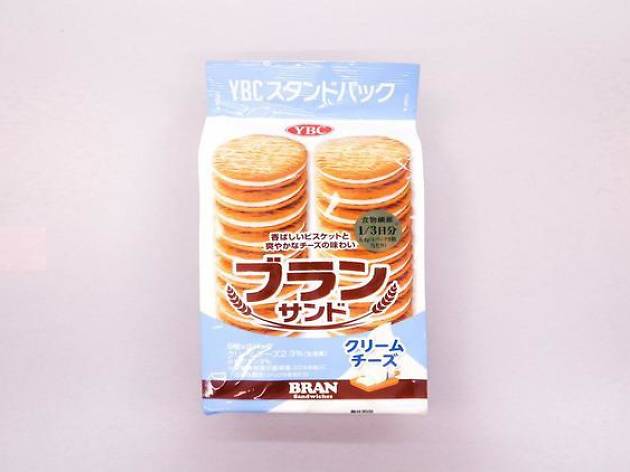 The name of the snack doesn't do much in explaining the snack, neither does the packaging... but we tried it anyway. Not much different from a Ritz biscuit with filling, this humble-looking biscuit is delightfully tasty with a thick cream sandwiched in between two cookies. It is not too sweet and balances out the flavours just right making it a great light snack for those in-between hours at work.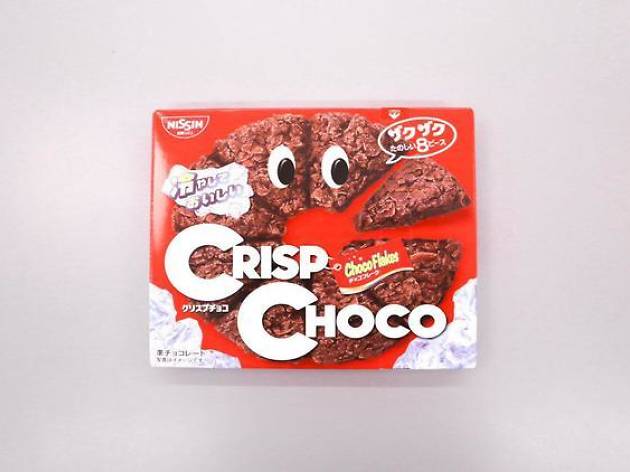 Packaged like a mini pizza, Crisp Choco is basically cereal coated with chocolate. Despite how simple it looks, a bite of would surprise you completely. The cereal is generously coated with a rich chocolate (not those cheap-tasting types) which is not too sweet. Crispy but chewy and moist in the centre, this one is just full of surprises.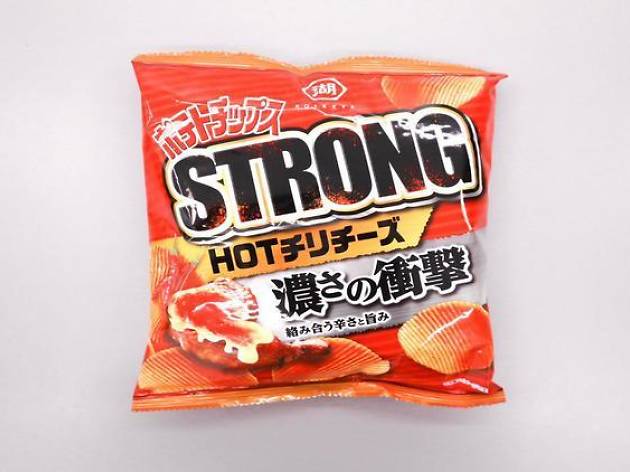 As the name implies, this potato chip is full on the flavour. Despite the 'hot' label, the first thing to hit you is a blue cheese flavour which slowly gives way to salty and slightly spicy aftertaste. If you like your chips with strong flavours (and MSG), this is one to stash in the snack cabinet.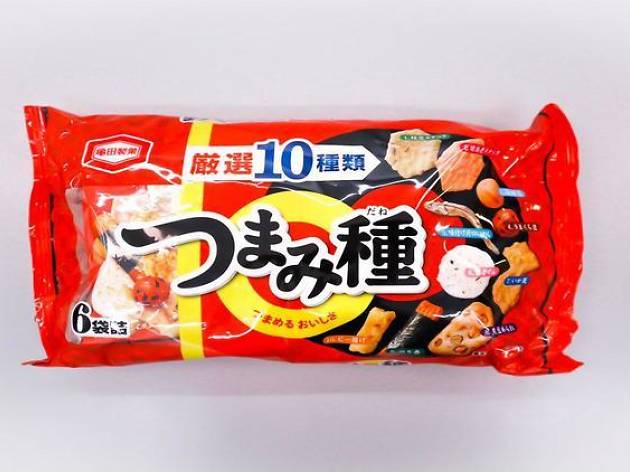 If you like variety, these mini snack packs come with an assortment of different crackers. From fun-sized rice crackers to crunchy anchovies, you'll have fun going through a packet and discovering that rice crackers can come in different shapes and forms.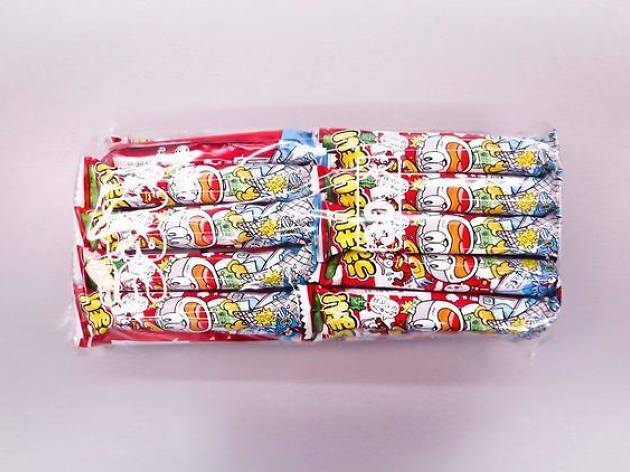 This is the snack that divides – you'll either love it or hate it. It's also surprisingly a hot-selling snack at Don Don Donki. The flavour on the package says 'shrimp mayonnaise' and you can definitely taste the mayonnaise but we weren't quite sure about the sour-ish aftertaste. Still, the salty-sweet snack might grow on you – there's a reason why it's so popular with the crowds.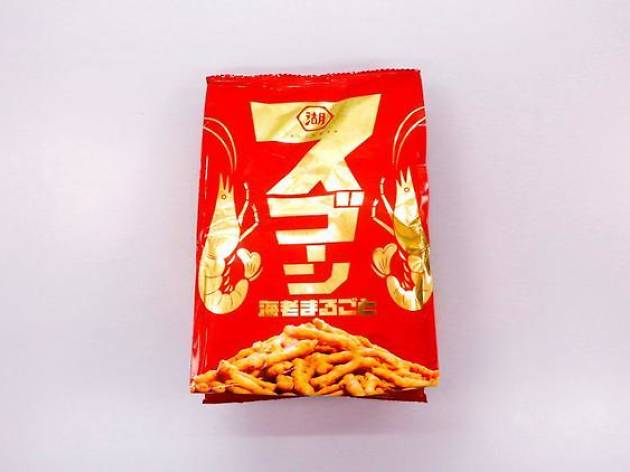 Shrimp flavoured corn snack
You know the flavour, you've had it before – it's just prawn crackers in a different packaging. Slightly stronger with the spices and MSG than the supermarket version, make sure you have some water on the side, this one runs on the salty side.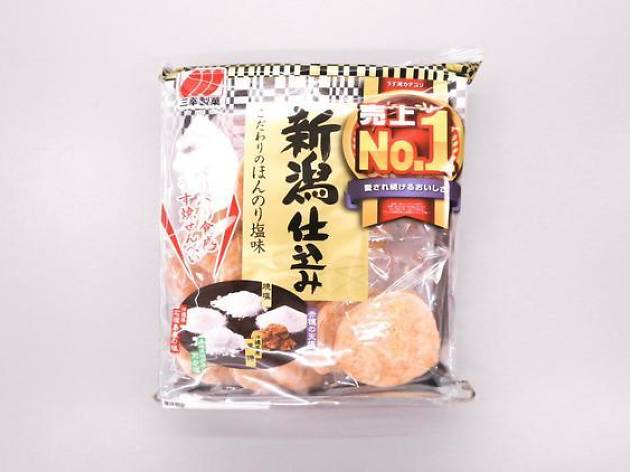 Niigatajikomi salted rice cracker
No surprises here, it tastes exactly like you'd imagine a rice cracker would. As boring as it sounds, this unpretentious snack grows on you with every bite. There's no fancy fillings or toppings but sometimes, simple is what we want.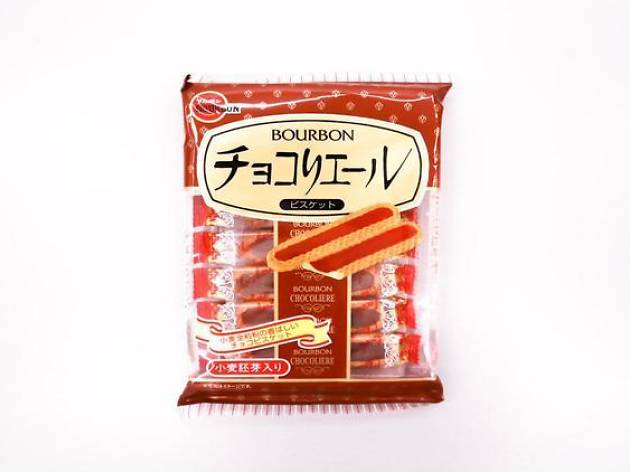 Fancy name aside, Bourbon Chocolate tastes just like chocolate flavoured digestive biscuits. Just way smaller. Not so fancy now, eh? There's nothing surprising about this one but if you like them disgestive biscuits...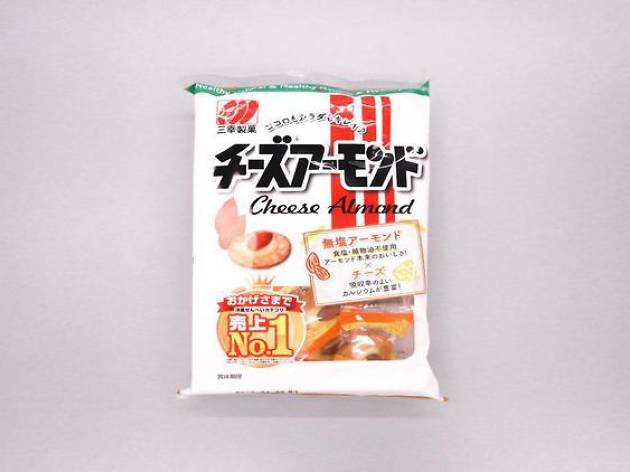 It's all about aesthetics with this tiny cracker. Looking very much like a canape, you'll be drawn to the elegant almond perched on a dollop of cheese. However it's all looks and no substance with this one – it's just a rice cracker with some fancy trimmings.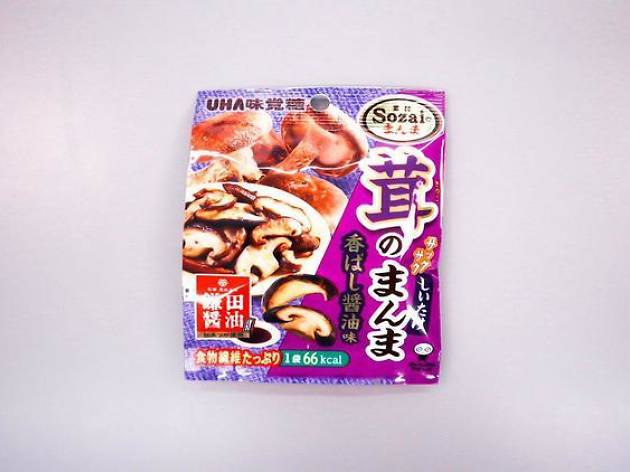 Scrap this off your list, there are other versions of mushroom snacks out there for you and this ain't the one. After going through all the other tasty snacks at Don Don Donki, this was surprisingly disappointing. The mushrooms were not spiced properly and there really isn't much flavour here. Next.